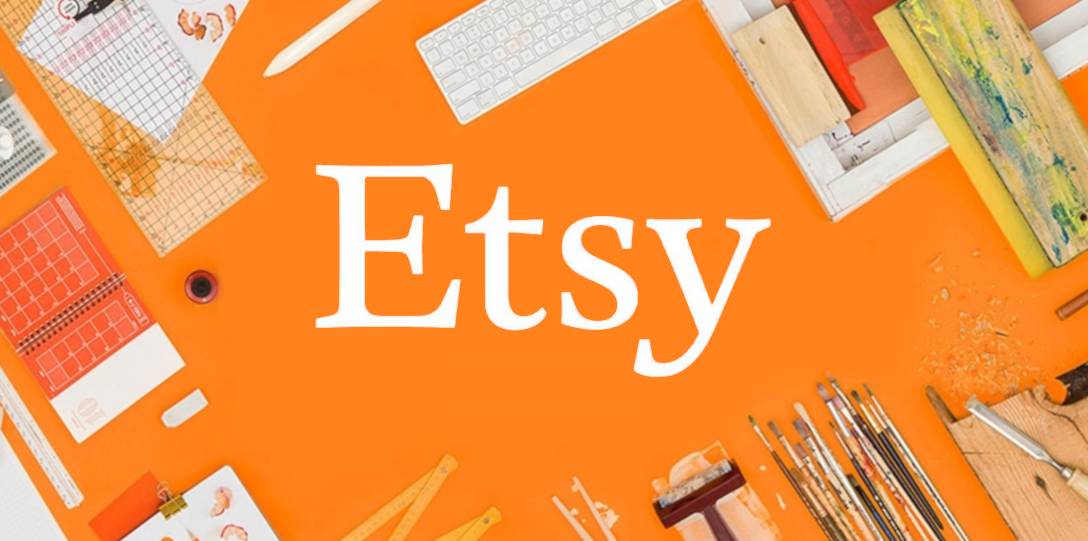 But Why Etsy?
If you are looking for things to sell on Etsy with high search volume and low inventory you have come to the right place. Recent studies have suggested that 44% of Millenials feel guilty after buying something on Amazon. Led by Millenials, Gen-Z (and all of the buying power that comes with it) is moving away from Amazon. So is Etsy the next big thing?

"Etsy is the Farmers Market of the Internet"
No More Amazon
Gen-Z is moving away from traditional purchasing sites. However the "Digital Native" generation is not moving away from e-commerce, they are just looking for a more personal experience. Etsy is the personal experience. A platform to connect small brands, with excited small-business-loving buyers. Etsy has turned into the farmers market of the internet.
Gen-Z is here to spend.
According to Agility PR, Gen-Z is redefining e-commerce. Plus with their rising buying power, estimated to be as high as $323 billion sellers can not afford to ignore this group.
& here is what they are buying...
So whether you are an Etsy shop owner looking to add new products to your inventory, or if you are a seller from another platform looking to branch out, you have come to the right place. This info may even be helpful to those of you why may just be thinking about selling on etsy.
Etsy Christmas Ornaments
It is almost that time of the year again: tree decorating time! Christmas is quickly approaching. And wide-legged pants aren't the only vintage-style making a major comeback. Antique and vintage everything is becoming more and more popular- and Christmas ornaments are no exception. Christmas ornaments are a heavily searched product on Etsy, yet there isn't a huge amount of inventory. Whether you are buying or selling, Etsy is a perfect place for Christmas ornaments that are either quirky and unique, or customizable.
Etsy specializes in Christmas ornaments that you don't find at your standard ornament store, or even just on Amazon.
Etsy Wreaths
A good wreath makes all the difference. Shoppers are flocking to Etsy to find their next Christmas Wreath. Christmas Wreaths on Etsy are another product with high demand and low inventory. There are plenty of options like fresh and fragrant, or preserved. Many consumers are looking to Etsy for their next wreath. Wreaths can be made at home or purchased through many various suppliers.
Etsy Christmas Stockings
Consider making your next Christmas Stocking an Etsy Christmas Stocking. A highly trafficked item on Etsy, people are flocking to the online retailer to find unique and spunky Etsy Christmas Stockings. There are traditional Christmas stockings that are simply red with white trim, and there are more modern Christmas stockings. Even easy to source burlap Christmas stockings are popular right now
Etsy Dog Collars
2020 brought record numbers of dog adoptions, and with those dog adoptions came the need for dog collars. You best believe Gen-Z and young millennials aren't looking for the typical run-of-the-mill collars. They're searching Etsy for their next dollar collars. Lucky for many sellers looking to enter the Etsy market, there are not very many dog collars available on Etsy.
Etsy Name Necklaces
All the rage amongst the youth, Etsy name necklaces are customizable neck adornments found almost exclusively on Etsy. Other name necklace options are available at much higher price points, but Etsy takes the cake for the most accessible name necklaces. So it's no wonder why over 3000 people are searching Google for the phrase name necklace each month.
Etsy Car Decals
The Era of originality has deemed nothing too trivial for personalization. Car decals sold on Etsy can be totally customized to say your name, show your dog's face, or even to display your favorite Star Wars character. As special as these items feel to the buyer, the products are very easy to source for the seller. Customizable stickers and decals of all kinds can be purchased for sometimes just a few cents and resold at hefty markups.
Etsy Mugs
Have you been wanting to drink your coffee out of a mug made just for you? Etsy mugs do just that. It turns out over 18,000 other people are looking for the same thing. Etsy mugs have quite the dedicated following. It also helps that you can never have too many mugs. Help shoppers find the personalized or simply quirky mug of their dreams by offering Etsy mugs in your store.
Etsy Bird Feeders
Believe it or not, over 2000 people each month are looking to Etsy to purchase their next bird feeder. Etsy bird feeders are featured on the site with a small handmade assortment of products. But Etsy Bird feeders don't have to be handmade. Traditional bird feeders are doing just as well on the site and can be found all over Alibaba and other sites.
Etsy Groomsmen Gifts
With more weddings happening this year than any year before, it makes sense that people have started looking in new places for their wedding party gifts. Etsy has become one of the most searched places for groomsmen gifts on the internet. Luckily many of the most popular trinkets sold are easy to distribute. From custom labels on liquor bottles to matching leather toiletry bags. Find your next Groomsmen gift to sell today.
Etsy Harry Potter Trinkets
Harry Potter trinkets are another heavily searched item on Etsy, however, there is not a large assortment of products. But do they sell? The answer is yes. Harry Potter trinkets are easy to source and very popular on the site. So if you were thinking of adding some magic to your shop, make sure to check out Harry Potter.
Last but not least…
How to Sell Digital Downloads on Etsy
Etsy Digital Downloads have taken the side hustle world by storm. Thanks to the general excitement surrounding the concept of creating something once and selling it forever. Etsy digital downloads are the timeshares of the internet. But are they that profitable? Digital Download sellers are saying yes. However, it is not the easiest market to enter. Top sellers are making a majority of the sales, and have already capitalized on the easiest of the designs. But it doesn't mean an artist or a seller who has hired an artist can't break through the market. Investment costs are low, and the returns can be huge. If you're looking into Etsy Digital Downloads, make sure you are bringing something unique to the table- no Canva allowed.