MSI Rebates
Have you been looking at buying a computer from Micro Star International?
Micro Star International offers high-quality computers and specialty gaming computers from Taiwan at a premium price. Well, good news for you, Micro Star International or MSI offers rebates for many of the products on their website. Everything from Desktops and Laptops to Motherboards and Graphics Cards are available with cashback offers via their rebate program. If you are looking for a top-of-the-line computer, computer accessory, or part but don't want to pay the top-of-the-line price, you may want to check out MSI's rebate program.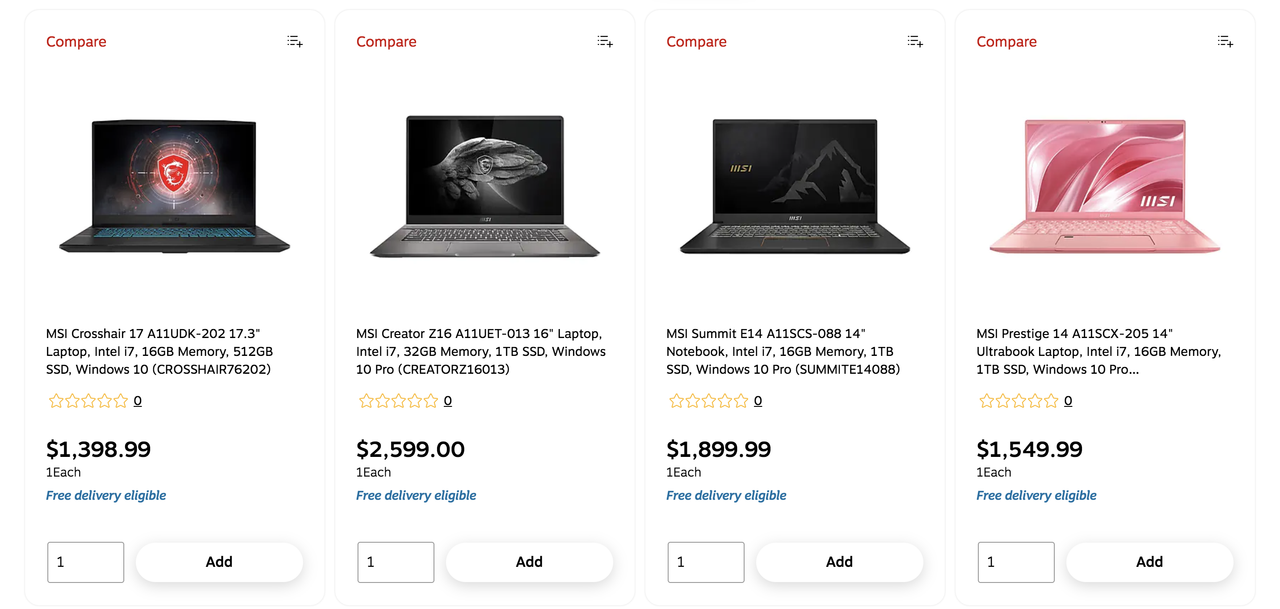 Micro Star International- It All Started With A Dream
MSI was established in 1986, not to be confused with the other computer-related acronym MSI, or Microsoft Software Installer package. MSI is a self-proclaimed multinational information and technology center. Founded by five friends in Taiwan who were passionate about high-quality computers, the company has turned into a household name amongst gamers. It has also become a massive publicly-traded company that currently provides a multitude of products to people all over the world. They have headquarters in New Taipei City, Taiwan, and have been making computers for the last 35 years.
How Their Rebates Work- Money In Your Pocket
No stranger to the art of the deal, MSI has been offering rebates on their products for over ten years. MSI rebates are similar to a typical rebate but with some added verification steps. A rebate is a payback of money made after purchase to a consumer. Used to drive sales and maintain purchase price, rebates typically help to build brand loyalty, as they incentive purchases from those who otherwise might not have purchased. Rebates have been around for hundreds of years, and they will surely be around for hundreds more. Fundamentally rebates have stayed true to their original process. A purchase is made, a receipt is verified, and some form of compensation is sent out.
A Complex Process- Redeeming Your Rebate
MSI rebates, however, require slightly more verification than a grocery store rebate. MSI requires a legion of supplementary documents due to the nature of computer products and their buildable and rebuildable structures. For starters, MSI uses item serial numbers for their rebate redemptions. The original UPC or product barcode, generally found on product packaging, is also required when redeeming an MSI rebate. In addition to the serial number and product barcode, the original receipt is mandatory at the time of redemption. MSI does not fool around with its rebate process. If your name does not match the exact name on the receipt, you will not be receiving your rebate. They also process their rebates over an eight-week period, slightly longer than the typical rebate processing period of six weeks. Some of their rebates are distributed as prepaid cards with expiration dates. These conditions ensure MSI can continue offering exclusive rebates to their customers. It is crucial to check all of the terms when redeeming your rebate from MSI.

Kept Under Wraps- Where Are The Rebates?
Unlike many companies that lead their advertisements with their rebates promotions, MSI makes their rebates surprisingly hard to find. Their website will not allow you to see all of their available rebate items. If you are having trouble locating their current promotions, MSI rebates are easily accessible on sites like NewEggBusiness.Com. Typing MSI rebates into their search bar is a simplified way to view current MSI promotional offers.
Their Edge- Direct Manufacturer Rebates.
While MSI does make customers jump through a few hoops for rebate redemption, they do have an edge on their market. MSI is one of the few companies offering direct manufacturer rebates on computer products. Unbeknownst to non-gamers, the gaming laptops made at MSI are some of the best on the market.
According to PCMag, "MSI gaming computers receive Apple-like ratings. Overall satisfaction was 9.1, and satisfaction with reliability was 9.0 in the 2016 readers choice awards for laptops and desktops—high praise for a product in the tech world.
Finding and Redeeming Your MSI Rebate
MSI is currently offering an assortment of products redeemable by customers all over North America and Europe. Though promotions vary dramatically based on which specific country you call home. MSI Z590 and B560 Motherboards are eligible for $40 cash back rebates with purchase. They are also incentivizing some product purchases by offering a surprise prize or a backpack in addition to the rebate offer. It is unclear whether or not these additional offerings are redeemable in the same fashion as a rebate or if it is sent with the product shipment. Rebates up to $65 are available to those looking to buy a water cooling system or an Intel Core Processor. MSI notebooks with purchase prices of $1500 and a rebate offer of $100 are available along with MSI refurbished factory motherboards. So if you are in the market for any of these products, make sure to check out MSI. Also, note that all cashback applications can only be submitted within 14 days of purchasing the products. So as soon as your product is purchased, document all of the purchase info for your rebate!

Make sure to redeem your rebate at https://msi.rebateaccess.com/ or if you are redeeming your rebate through a third-party platform, follow their instructions for redemption.