Leverage Deals, Amazon Live, Sweepstakes and Editorials to Win on Amazon
Are there ways to affordably, consistently and successfully launch products on Amazon without violating the Seller Code of Conduct? In light of recent policy updates by Amazon, this question has never been more relevant. Prevailing wisdom would dictate that for small brands to compete against large brands (and even Amazon's brands) some amount of rule breaking is needed. This typically takes the form of review, catalog or order manipulation. However as we'll outline in this article none of those tactics are needed. In fact many "white hat" launch strategies are more effective and less expensive than the "black hat" methods.
Early Mover Advantage
If you sold on Amazon in 2015, and used Amazon's sponsored product program, you would commonly see an average cost per click of $0.03 - $0.05 and an ACoS typically under 5%. The first sellers to use this program had a huge early mover advantage, often generating hundreds of thousands, or millions of dollars in ad revenue with minimal ad spend. Those days are long gone, but I describe this to illustrate the advantage gained by sellers who are early adopters of new marketing programs, on and off Amazon.
In 2022 there are numerous marketing channels, many you have likely never heard of that are generating ROI's similar to those seen in the first years of Amazon PPC. Rebaid.com is proud to be the only launch platform facilitating placements and campaigns in these new programs which I'll describe in more detail in the following sections.
Amazon Live Campaigns on Rebaid
Amazon Live is a live streaming platform where well known influencers share their favorite products on Amazon. Products featured in Amazon Live streams display just beneath the video display, allowing easy 1-click ordering. Moreover featured products also have the influencer video added to their Amazon product listing. Amazon Live video typically generate 50,000 – 70,000 views, with much higher view counts attained for videos created by celebrity influencers.
Rebaid is the only platform facilitating placements on Amazon Live, and with video prices starting at just $250, this is undoubtedly the best marketing opportunity to exist for Amazon sellers in many years. To put this in context, many brands pay $500 or more for a product video created by someone on Fiverr or Upwork. By contrast brands can purchase an Amazon Live placement for $250, get that video created and shared by an influencer and generate tens of thousands of views for less than the cost of a video production on a freelancer site!
Past Amazon Live Placements Booked through Rebaid
https://www.amazon.com/live/channel/ad346694-28cb-49e8-a5e0-59e88d42dd0f
https://www.amazon.com/live/channel/568b4218-60d7-43dc-8e1a-e1265a78009c/ref=al_desktop_flex_immersive_title_bar?broadcast=47e5fb3c-2e33-49db-838b-8630f88b1737
https://www.amazon.com/live/broadcast/815a8125-6c98-43f7-b81c-1df882f1644f
Sweepstakes Campaigns on Rebaid (Launching on February 1st)
Rebaid is excited to announce the release of our sweepstakes campaign feature which will become available on February 1st. Sweepstakes are a form of contest where shoppers enter their email for a chance to win a free prize. The prize is set be the seller and is either a free product, cash prize or a combination of the two. The larger the prize the more entries into the competition will be generated.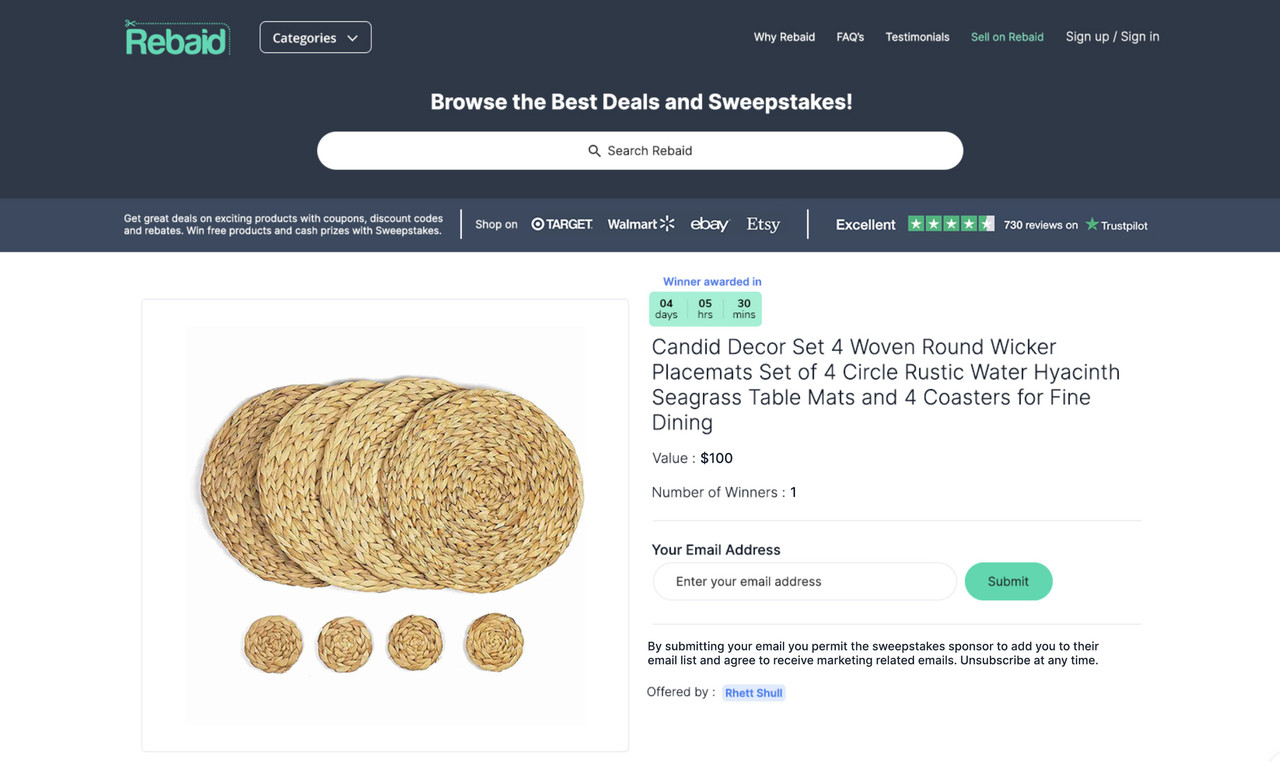 In exchange for entering into the sweepstakes and an opportunity to win the prize, shoppers share their email with you and agree to receiving marketing and promotional emails from your company. This is a great way to build an email list!
In addition you can offer shoppers the opportunity to get additional entries into your sweepstakes (additional chances to win) by taking a secondary action. That secondary action can be adding your item to their Amazon Wishlist, sharing your product on FB, Instagram or Twitter, or liking your brands social media pages. These actions help build brand awareness, and may also help to improve keyword rank if utilizing the Amazon Wishlist option.
Deal Campaigns on Rebaid
While using deals is certainly not a new strategy, it is still an effective part of product launches. Rebaid supports multiple deal types that are Seller Code of Conduct complaint including Discount and Coupon campaigns.
Create a deal campaign on Rebaid and get your product seen by hundreds of thousands of shoppers. Looking to liquidate excess or obsolete inventory? Deal campaigns are also a great way to turn old inventory back to cash which can then be used for your next product launch!
Editorial Campaigns on Rebaid (Launching in Late February)
Imagine if your product was displayed like a sponsored product, but you didn't have to pay every time someone clicked on it! That's effectively what an editorial placement is. Through Rebaid's publishing partner we are excited to start offering Editorial placement which you'll be able to book through the Rebaid seller dashboard starting in late February.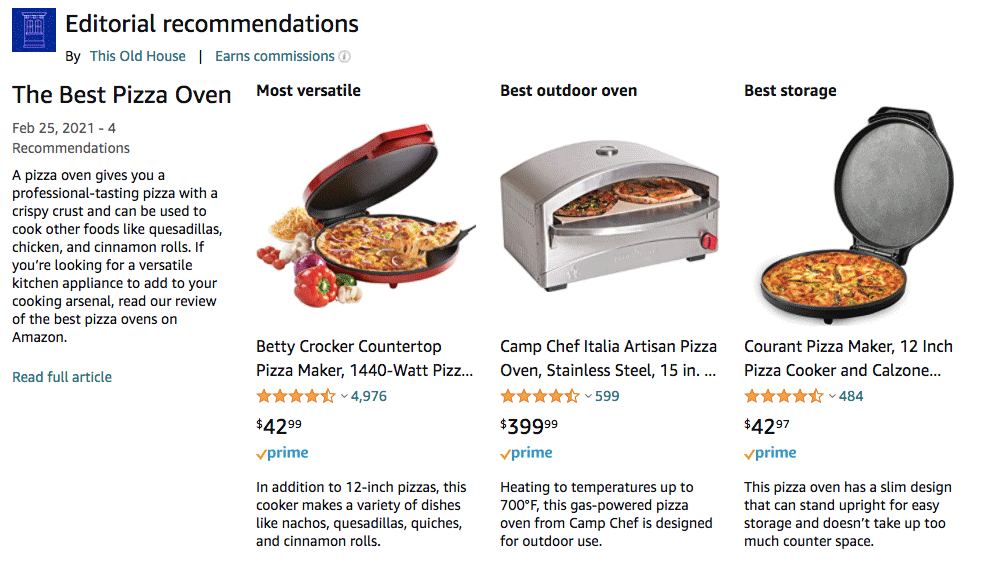 With editorial placements, your product will appear on the first page of search results a link to an article thoroughly describing the features of your product. Getting an editorial placement results in a huge and instant boost in sales revenue!
Summary
If you are not already using Rebaid, sign up for a free Rebaid Seller account today. We are building the most effective, ToS compliant launch platform that has ever been available to Amazon sellers. We take pride in supporting new brands and products with little or no sales history and turning them into category best sellers, all by using the promotional tools available on the Rebaid seller dashboard!