Amazon Seller Tools Every Seller Should Be Using-
Selling on Amazon is more competitive than ever. To ensure that you are giving yourself the best possible chance of success, it is a good idea to make use of the wealth of tools now available to you.
The third-party seller share has continued to grow on Amazon, meaning there are plenty of opportunities, but only if you can keep up with the competition. There are tools to help with virtually every aspect of your selling, from analysis to marketing, and we run down the top seller tools in this guide.
Third-party seller share on Amazon over time: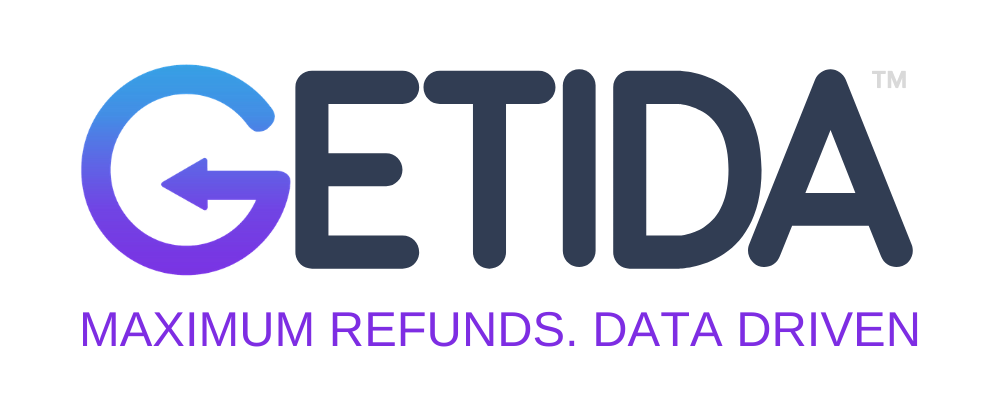 The Global Leader in Amazon FBA Refunds
GETIDA is a technology company that is empowering the industry by helping Amazon sellers recover the maximum FBA reimbursements that they are eligible to receive. Established in 2015 and an Authorized Provider on the Amazon Seller Central AppStore, GETIDA utilizes the most advanced technologies to audit and discover FBA discrepancies to ensure the maximum recovery on all types of available FBA claims.
Once discrepancies are found, GETIDA also secures a financial recovery for its users by servicing each claim until it gets paid. GETIDA provides its recovery solution by providing full visibility over the recovery process through its user dashboard.
Get $400 in Free FBA Reimbursements with GETIDA.

Payability is the leading short-term funding solution for Amazon and eCommerce businesses in the United States. They provide capital advances of up to $250,000 and accelerated daily payouts based on your sales on Amazon, Shopify, Walmart, and more. Their funding is designed for sellers of all sizes and is primarily used for inventory and marketing projects. There are no credit checks and no complicated paperwork, simply connect all the channels you sell on and get an offer within 24 hours.
Get an exclusive $250 sign-on bonus when you sign up at https://join.payability.com/rebaid.
FeedbackWhiz is a tool that allows you to track your products and their reviews. It makes it easier to automate the process, as you can create automated email sequences to ask your customers for reviews.
FeedbackWhiz can be tested out for free, and it offers some functionality besides checking your feedback. For instance, it can send you a notification when you have lost the buy box on a product or if another seller is trying to hijack a listing.
Welcome to the jungle. Jungle Scout may be best known as a tool for researching products, including your competition. Now, it can do far more than just research.
As well as helping you to optimize your listings, it has a powerful supplier database that helps to connect you with potential suppliers. There is also a feedback system so you can see the supplier's rating and dealings with others.
If you're still using Jungle Scout to research the market, the Opportunity Score or Listing Quality Score can help you to evaluate potential before you get started. Opportunity Finder also uses a reverse keyword search to help you to find potential products.
Rebaid is a tool to help you get your product off the ground or to boost your sales. By offering a rebate on product sales, you can get more sales, and encourage buyers to leave a review using Rebaid's SMS messaging system.
Rebaid is the perfect way to start to generate sales in difficult niches and to get the initial reviews you might find difficult when your product first launches.
Rebaid now also offers Influencer Campaigns on platforms like Amazon Live, Instagram, Tik Tok, and Youtube. Learn more about Rebaid influencer campaigns here.
If you want an all-in-one sort of solution then Helium 10 could be a good option. The platform has 22 different tools all built into one subscription.
You can use this to research products and keywords, optimize your listing, and explore many of the powerful analytics that can drive your business decisions.
Unlike some of the other options out there, there is a free plan for those just getting started to explore the basic features of Helium 10.

Winning the Buy Box can feel like a full-time job. Repricer.com automates the process and helps you to always keep the box by setting rules about pricing, which will be automatically followed as your competitors make changes to their own prices.
Though the tool was originally made for Amazon sellers, it can help to replicate success and optimize listings and prices on other platforms like eBay and Walmart.
Repricer.com also has a powerful set of insights, showing you the behaviors of your competition when it comes to winning the all-important Buy Box.
Repricer.com offers a 14-day free trial that doesn't limit any features so you can see if this tool is suitable for you.
Sellics is another powerful tool for Amazon sellers that has a simple interface to go along with some powerful features and metrics.
Unlike some of the other tools on this list, it has a focus on Amazon PPC and SEO, so you can optimize your listings for organic traffic, and to get the best bang for your buck when it comes to pay-per-click campaigns.
Sellics provides a great user interface and many features. Here are the main features:
Like some of the other tools on the list, this has powerful keyword research tools too, and links with your Amazon account to let you track your profits and even manage your inventory and restocking more effectively.
This is a data-driven tool, with three versions to choose from depending on your profit and requirements – Seller Edition, Vendor Edition, and Agency Edition.
SellerApp is one of the best tools on the market for those looking to optimize their advertising campaigns. The PPC optimization is extremely powerful, and the tool is capable of mining for potentially profitable keywords, as well as giving you the tools to reduce ad spend and increase conversions.
Like a lot of the other apps, this has grown to encapsulate more of the features that are useful for Amazon Sellers including finding ideas for new products and tracking your inventory, so it is more of a comprehensive tool than just a way to optimize your ads.
Summary – Arm Yourself With The Top Amazon Tools
It is estimated that Amazon has almost 10 million sellers worldwide, and more and more tools are being developed to help make it easier to manage your Amazon business, or to drive more profits.
To give yourself the best chance of getting vital reviews, beating out the competition, winning the Buy Box, and making a success of your FBA business, you can arm yourself with some powerful tools.