Covid Changed the Shopping Landscape
The Covid-19 pandemic in 2020 changed a lot of things about the way we live, with some new norms like mask-wearing, likely being temporary. But are changes to the way we shop permanent?
Black Friday Shoppers in 2020 brave long lines for a chance at great deals.
Black Friday stats from 2020 are painting a new picture of consumer behaviors.
A new story is emerging from the 2020 numbers. Black Friday Shopping Spiked 22% in 2020- up to a record $9 Billion in sales. But foot traffic at these same stores fell by 52.1%. So are the few shoppers who are willing to brave the pandemic and enter brick and mortar stores spending more money than ever before? The answer is simple; no.
Shoppers are shopping, but they're doing it at home. The pandemic pushed shoppers out of stores and onto their computers. This shift in the way consumers buy might have been a nudge towards the inevitable online takeover looming for the last five or so years.
Many shoppers were hesitant to enter stores in 2020 due to the Covid-19 pandemic, especially around Black Friday sales, which notably draw huge crowds. Online shopping retailers predicted this shift in consumer patterns and launched virtual sales earlier and ran them longer than in previous years. More than 80% of impulse purchases happen in stores, so online retailers knew that they needed longer promotions to make the same sales. Consumers did not miss a beat when it came to taking advantage of these deals. During the pandemic, extended discount durations and a lack of other available entertainment activities led to consumers spending more than ever before.
So will Black Friday cease to exist as the in-person shopping event we have grown accustomed to? The answer is likely yes.
Benefits of Online Shopping
The benefits of online shopping have evolved to far outweigh the benefits of in-person shopping. Online shopping, an activity that was once characterized as slow and unpredictable, is now efficient and reliable.
Features like subscribe and save, discount code finding chrome extensions, price trackers, and free two-day shipping and returns have made it almost silly to shop in store when you have access to so many made-for-shopper resources when browsing online.
Not to mention ad targeting has evolved to show shoppers customized ads for things they actually need or want to buy. The combined effect of relevant ads and overall efficiency has raised online spending to new levels.
After decades of lag, online retailers officially have the upper hand over brick and mortar stores. Inventory kept in warehouses for online retailers is larger than inventory holds kept in stores. Allowing for more product options and size selections for buyers to choose from and fewer out-of-stock opportunities.
Woman takes advantage of Black Friday deals from the safety of her home
People Are Changing Their Habits.
The pandemic has set the grounds for people to change their habits.
Josh B., a California resident who has always purchased toilet paper in his local store, got tired of driving around to multiple stores looking for toilet paper during the pandemic. He started buying it on Amazon when all of the stores in his area were out of stock. He found a Toilet Paper brand offering a Subscribe and Save feature, and now he will likely never go back to purchasing toilet paper in the store again.
"It's hard to compete with the ease of having exactly what you need delivered to your doorstep," he said. Many other consumers share these sentiments.
When did the lines blur between Black Friday and Cyber Monday?
Stores are still marketing their sales as Black Friday Deals & Cyber Monday Deals when the same deals are live online earlier than Black Friday. When did the lines blur? Day after Thanksgiving sales, which once marked the beginning of the holiday shopping season, might soon just be called Thanksgiving sales.
Will History Repeat Itself?
Cyber Monday will likely outshine Black Friday in sales for the second year in a row. With a pandemic that has not fully waned and a year of people reinventing their shopping habits, Cyber Monday is expected to thrive.
With last year's Cyber Monday being the biggest digital sales day in US History, will more retailers offer promos to try and get their piece of the pie? The data is pointing towards yes. Cyber Monday 2021 might be one of the best Cyber Mondays on record, and we are here for it.
Here are some of the nation's top retailers for Online Black Friday and Cyber Monday 2021 Deals.
Menards Black Friday
On top of their long standing 7169 rebate program, Menards is also offering some major Black Friday Deals. Available both in-store and online, Menards is set to offer record low prices on tools, holiday decor, toys, electronics, and even decks. If you can't wait for November 26th, you can always take advantage of the Menards 11% rebate offer. But for those who are patient enough to wait, the price cuts at the Black Friday deal event are supposed to truly help shoppers "Save Big Money!"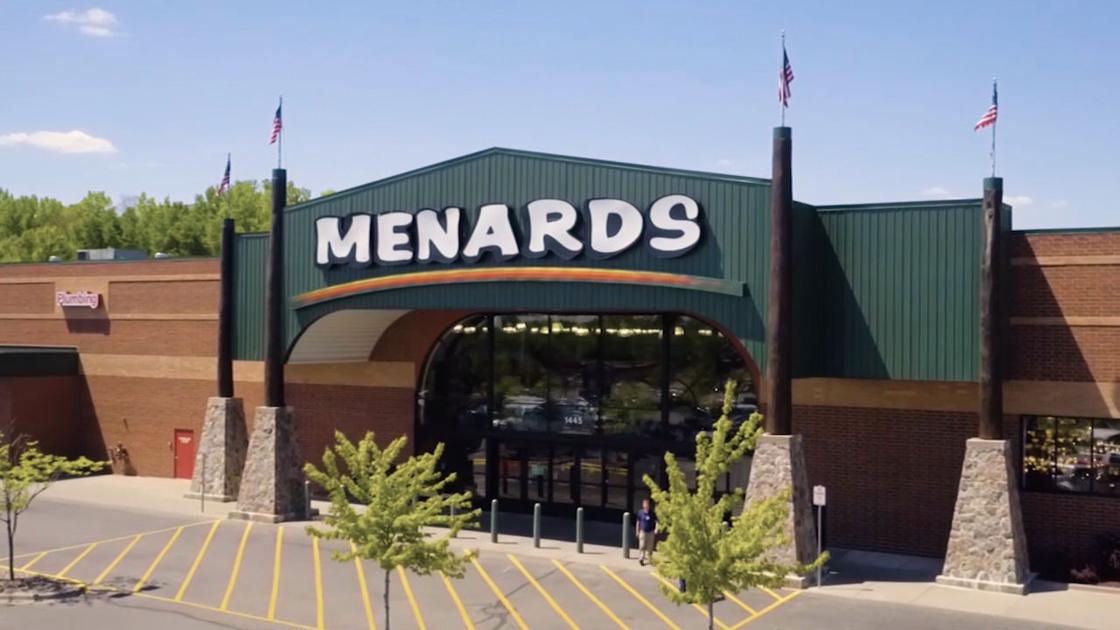 Yeti Black Friday
One of the few companies to sit out of Black Friday 2020, Yeti Black Friday 2021 offerings are set to be huge. Snag big discounts on super functional gifts that ~ cliche aside ~ the whole family really will love. Yeti tumblers are perfect for keeping your coffee hot or cold, depending on your mood. Yeti coolers are great for games days. Yeti thermoses are great for winter lunches. The possibilities with Yeti Black Friday and Cyber Monday deals are endless.

Trampolines for Black Friday
Is 2021 the year of trampolines? Search engines are saying yes. Trampolines were one of the most searched for items during the last few Black Friday sales, and this year is not looking any different. If you are looking to score a major deal on a trampoline this Black Friday or Cyber Monday, we have rounded up a few places to include in your search. Sams Club, Dicks Sporting Goods, and Macy's all have major Black Friday deals trampolines included. Big-ticket items like trampolines make excellent purchases near black Friday.

Cyber Monday Crocs
If someone had told us in 2005 that Crocs were going to be what they are today in 2021: trendy, popular, and thriving- I'm sure we would not have believed them. But here we are today, and Crocs are here to stay. One of the most searched-for items of Black Friday and Cyber Monday 2020 was Crocs. So the odds of this interest carrying into 2021 is high.