If you are creating a list for your next Costco trip, here are eleven things you shouldn't pass up. These are the top 11 things you should be buying at Costco to save you money, time, and a trip to the store!
"Do The Right Thing"- Costco
If you do not have a Costco membership, you can still order from Costco by using Instacart!
Here are 11 hot new items to pick up on your next Costco trip. It can save you money, and it definitely will save you a few trips to the store! Costco is where to go if you are buying in bulk. Depending on where you live, you might even be able to get Costco delivery through their two-hour delivery program. Or you might even be able to use Instacart.
Costco started as two independent companies, Price Club and Costco, until a large merge in 1993 made them what they are today.
Price Club was started on July 12, 1967, by Sol Price and his son Robert.
They opened their first store called Price Club in San Diego, California, in a converted series of old airplane hangars. The airplane hangars were previously owned by Howard Hughes. It started as a bulk supply store for small businesses, but the creators quickly realized the potential for passing on the savings to typical shoppers.
Costco was started by Jim Sinegal and Jeffrey H. Brotman in a warehouse in Seattle on September 15, 1983.
Sinegal had some experience in wholesale distribution and worked for Sol Price (founder of Price Club) at FedMart. FedMart was a chain of discount department stores started by Sol Price in San Diego. It was originally a membership store for government employees, who paid a membership fee of $2 per family, which would be the equivalent of about $22.34 in today's dollars.
In 1993 Costco and Price Club merged- shortly after Price Club declined a merger proposal by Walmart. The two companies together had 206 locations and were doing $16 billion per year in annual sales. Then in 1997, all of the stores were renamed Costco.
As of 2021, Costco has 804 warehouse stores worldwide, with operations in 14 countries, with plans to open locations in New Zealand and Sweden in 2022.
Buying in bulk is a great way to save money, time and help the planet. If you are new to the bulk buying space, a great place to start is with consumables.
Buying something that never goes bad, and you will for sure use like toilet paper, is a great thing to buy in bulk. Canned goods are another excellent bulk purchase. Make sure to purchase something you are already consuming on a regular basis, like pasta or beans. Bulk purchases are great for your pantry and your wallet. There are not a lot of things better than having a stocked pantry and extra money in your pocket. When you buy in bulk you are also using less packaging than if you were to buy smaller quantities! It's a win for the planet!
Top 11 Things You Need To Be Buying at Costco:
Toilet Paper
While there are multiple places you can buy toilet paper, there are not a lot of places you should buy toilet paper. It does not make sense to buy toilet paper by the roll- though many convenience stores sell individually wrapped rolls. As toilet paper is a consumable, it makes the most sense to buy as much as possible at once to reap the savings benefits of the bulk purchase. While not running out of toilet paper may seem trivial in concept, knowing you have a few months of backup on hand is nice. There were many articles around the initial covid lockdown period about the strange phenomenon of people bulk buying toilet paper. But it is such a reasonable purchase. Of course, everyone was buying it. There are few things that would be worse to run out of than toilet paper. There is no better place to buy mass amounts of it than Costco.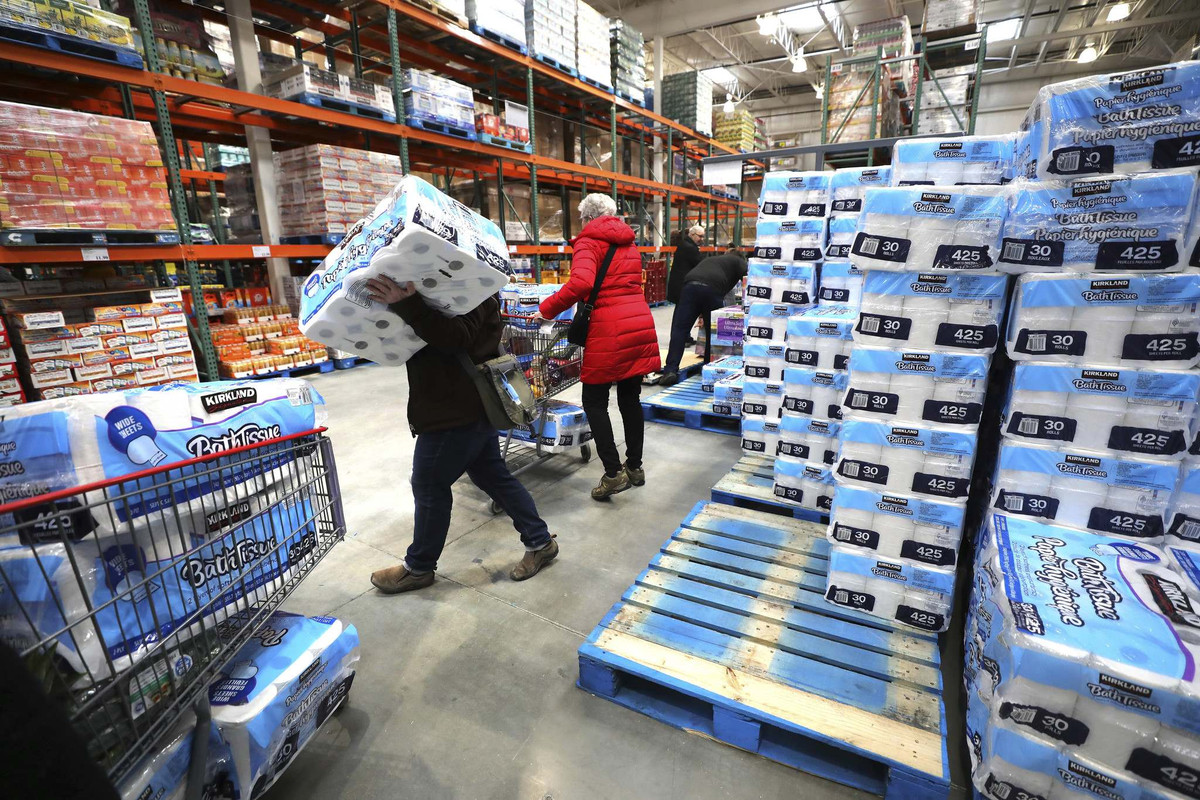 Dishwasher Detergent
If you have a dishwasher, you should be buying your dishwasher detergent from Costco. It is the best place and the cheapest place to find large quantities of dishwasher detergent without sacrificing any of the quality. The Costco, Kirkland brand dishwasher detergent is half the price of the comparables. So you get a detergent that is tough on grime and grease and sparkly clean dishes for less.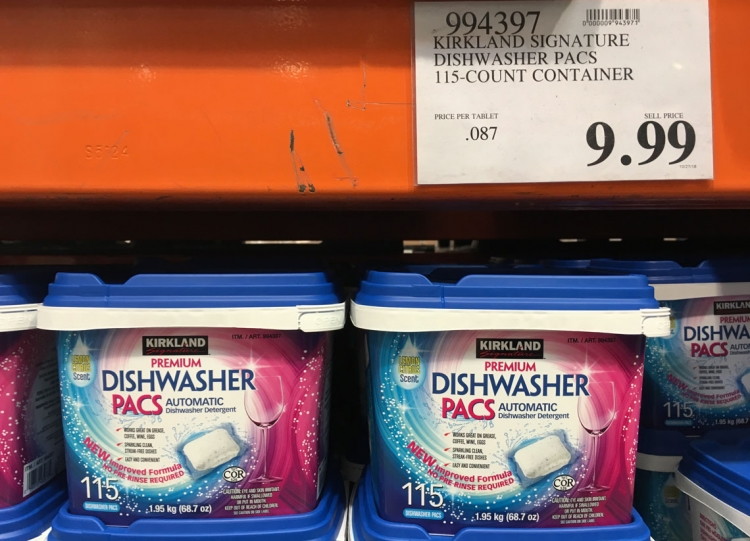 Kirkland Brand Laundry Pods
Another Costco Kirkland brand gem of a product is their laundry pods. With a similar scent to standard Tide, the Costco brand laundry pods are a great buy. They also come in large quantities at prices lower than the name-brand laundry detergents and work just as well, if not better. Wash your clothes with Kirkland brand laundry pods, and your clothing will never know the difference.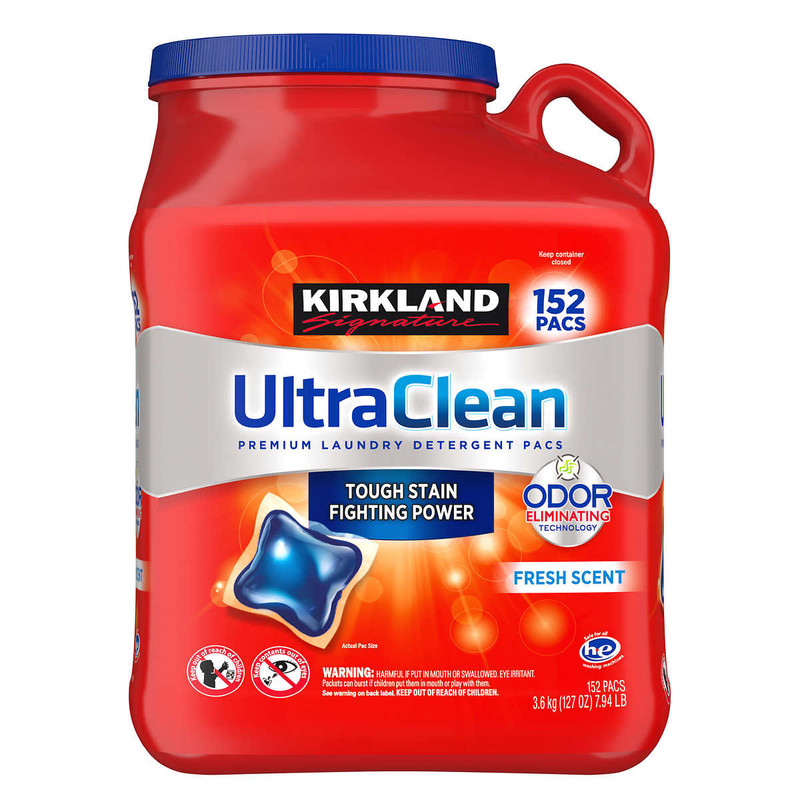 Paper Towels
Paper towels are another great thing to buy at Costco. The Kirkland brand sells paper towels that are just as absorbent as the next guys but at half the price. Paper towels are a kitchen staple.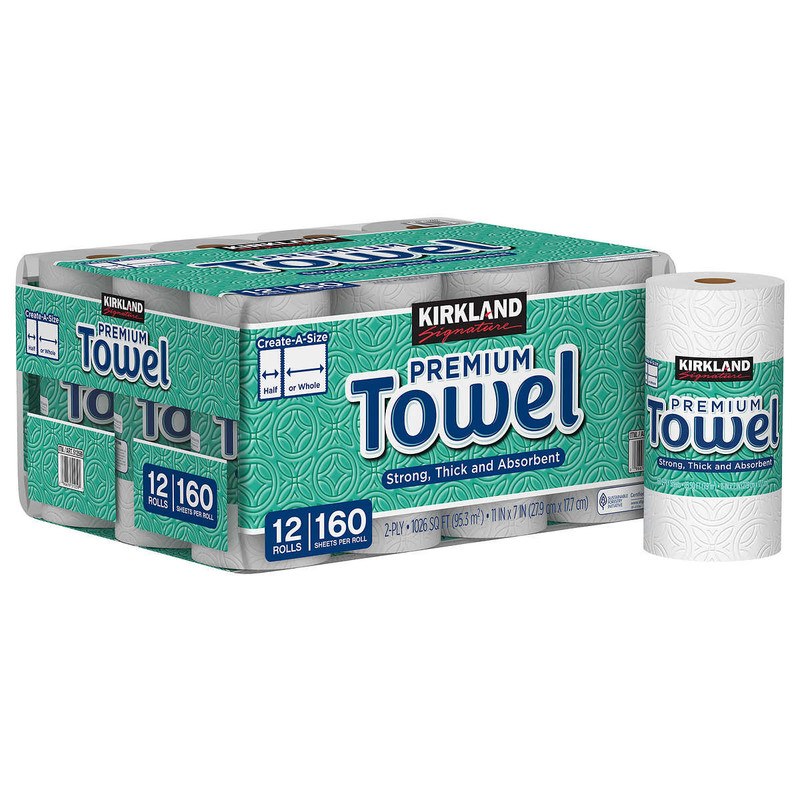 Swiffer Wet Pads
if you don't have a Swiffer, you are missing out. The Swiffer makes mopping a fun activity that the whole family will love. One of the greatest inventions of recent years is the Swiffer mop. The Swiffer mop makes mopping easy. No more hunching over a bucket or squeezing out a pound of water with a press. The Swiffer mop is as fast as picking up a wet pad, securing it onto the Swiffer head, and throwing out the pad when you're done. Mopping used to be a grueling task, but not anymore! The Swiffer wet pads also come in a large assortment of fresh and clean fragrances.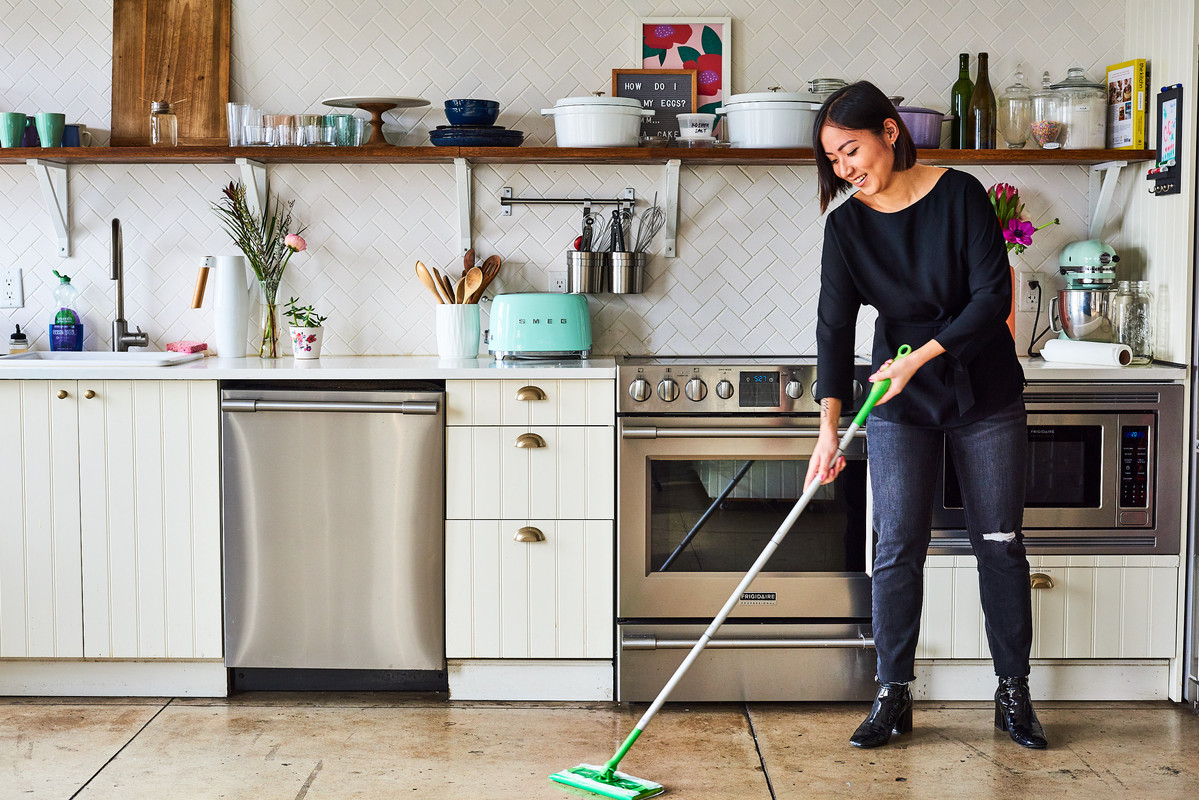 Rao's Tomato Sauce
If you haven't had Raos, you should definitely try it. With 80% of customers giving Raos a five-star review, it has been called the "Best Jarred Tomato Sauce" by the food editors at Bon Appetit magazine. Rao's jarred tomato sauce is worth all of the hype and more. However, it is a pretty penny- coming in at nearly $10 a jar for a 24 oz jar of sauce. However- if you purchase your Rao's sauce from Costco, you receive two 28 oz jars of sauce for $13. Talk about savings!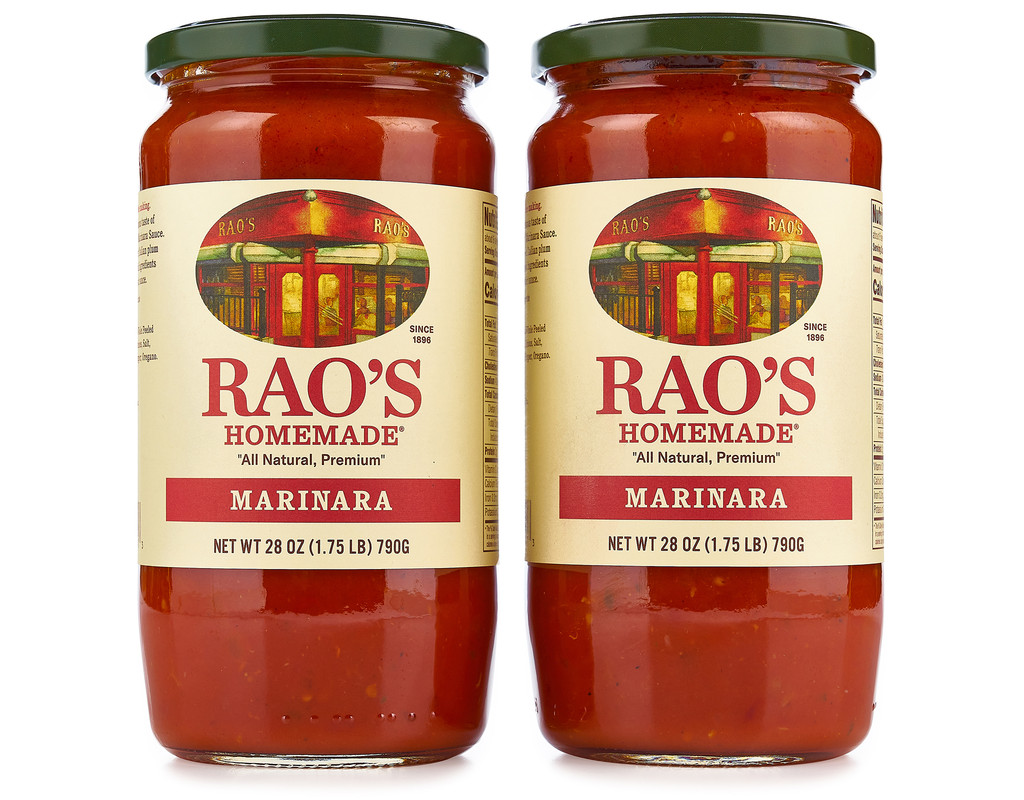 Seaweed
Elevate your meals with traditional serving packs of seaweed. If you are not familiar with seaweed, it is a versatile and nutrient-dense food that goes great with rice, eggs, ramen, or pho. You can also make your own little homemade sushi wraps with the crisp, individually packed Costco seaweed snacks. They are also more affordable at Costco than they are at a lot of other purchasing locations.
Extra Virgin Olive Oil
Fun Fact: Costco olive oil is imported from Italy!. Costco is able to deeply discount its olive oil thanks to its bulk buying capabilities. A little-known fact about olive oil is that it does not get better with age. People often compare it to wine because it comes in similar packaging. However, olive oil is best when fresh. Get your olive oil from Costco, store it in a cool, dry place and use it on all of your favorite pasta or salad dishes. Costco olive oil is also about half the price of competitor high-quality olive oils.
Vanilla Extract
Vanilla extract lasts a long time- when stored properly, it lasts up to five years from the purchase date. Vanilla extract is also costly for the quantities available. Costco sells a massive vanilla extract to its members for nearly 40% less than traditional retailers. Making Costco one of the best places to buy vanilla extract if you are a baker or if you enjoy adding vanilla to your coffee or smoothies.
Himalayan Pink Salt
Another pricey item if purchased at traditional retailers or specialty stores, Himalayan salt, is a great item to buy from Costco. '100 grams of pink Himalayan salt can cost $5 to $8, up to 20 times more than generic table salt." but if you purchase your Himalayan pink salt from Costco, that number is even lower. Costco sells a 5 lb container of Himalayan pink salt for only $10!!! That is 2267 grams of salt. Making Costco indisputably the best place to buy the pink mineral-rich salt.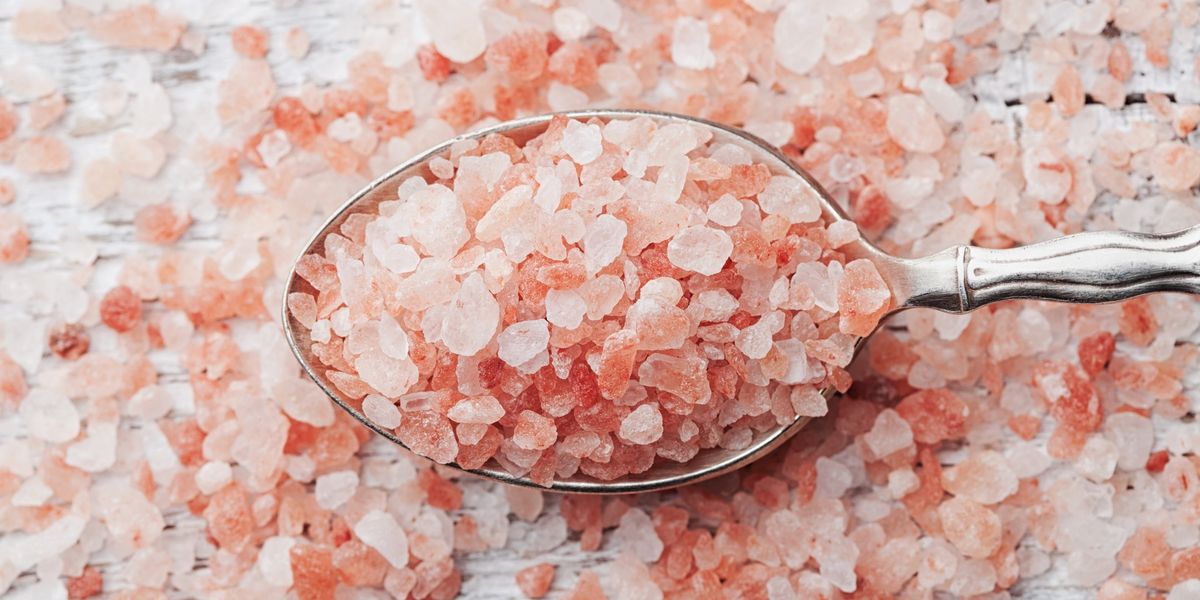 Anything from the Food Court
No Costco recommendation list would be complete without a food court feature. The Costco food court is a place like no other. There is even a meme trending on the internet that features a photo of the food court, with the caption "This restaurant deserves a Michelin star"
The price of the Hot dog at the Costco food court has never changed- and founder Jim Sinegal says it never will. But the hot dog isn't the only great deal on the menu. Plenty of other low-priced and high-quality offerings are available at the Costco food court- like foot-long pizza slices, acai bowls, frozen yogurt parfaits, chicken bakes, and caesar salads.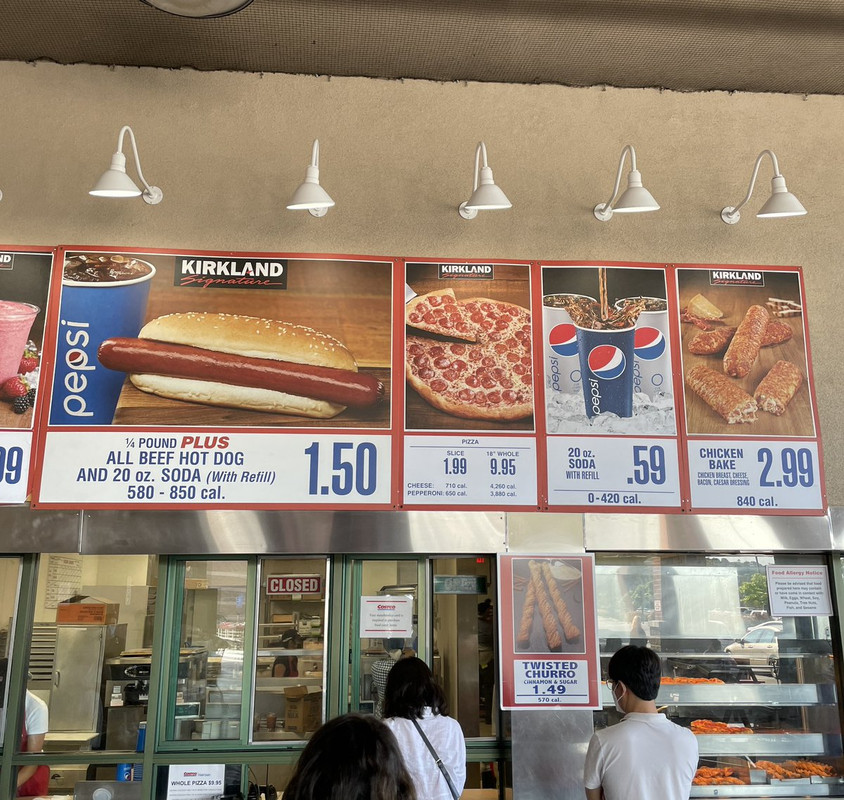 We do not make money off of our food," a food-court employee named Josh Smith wrote on Quora. "The $1.50 hot-dog deal is called a 'loss leader,' which means that it is used to draw in buyers for other higher-priced items like the chicken bake, brisket sandwich, and our new item, chili.