It's Almost Summer!
Sunny skies are on their way, and travel is officially back on the calendar! Prepare for your next getaway with this summer essentials list. Pack for a weekend trip, or pack for a month-long adventure. Here is a little refresher on what to bring along on your next trip.
The Multi-Purpose Weekender -Neoprene Duffel Bags
A good weekender bag is to summer, as floaties are to a pool- absolutely essential. Neoprene duffel bags are all the rage this summer, and for a good reason.
Neoprene duffels are not your typical polyester or plastic bags. There is a reason wetsuits are exclusively made out of neoprene. It is the only fabric that can be trusted to protect the human body in cold water. Neoprene is one of the most protective fabrics out there, commonly used by the medical and automotive industries for everything from fan belts to orthopedic braces.
Neoprene is durable enough to not only hold all of your belongings but keep them protected too.
Don't forget about neoprene's award-winning soft spongy texture. A neoprene bag can serve multiple purposes. It can transition from a carry-all to a perfect cushion, headrest, or even pillow.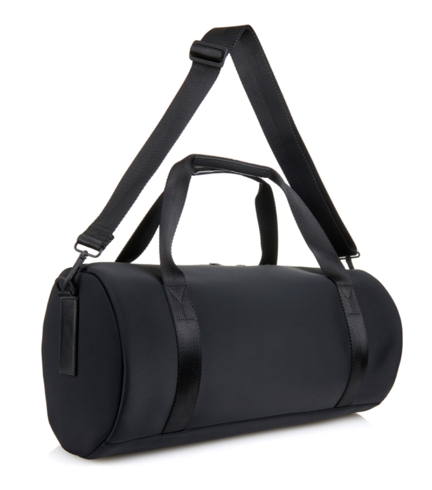 Neoprene is also resistant to solvents meaning your toddler's grape jelly sandwich will not stand a chance against your do-everything bag. You can bring it on a plane, or you can bring it to a pool. Did someone say machine washable? If something does end up getting stuck to your bag, just pop it in the washer, and it will look good as new.
#CubeLife
An easy way to keep the contents of your duffel bag organized is with packing cubes. Life without packing cubes is like having a closet with no drawers or shelves. Packing cubes feel like you have added drawers to your bag. They allow for complete organization and "grabbability." They also make unpacking a breeze. With packing cubes, all of your shirts have a cube, all of your pants have a cube, even your undies get a cube. Life is divided into two sections; Life pre-packing cubes and life post-packing cubes.
Ben Franklin once said, "For every minute spent in organizing, an hour is earned."
Holy Grail Sunscreens
Summer is hot. And sunscreen is all the rage. Any dermatologist out there will let you know that sunscreen should be the #1 product on your list for any summer outing. Luckily sunscreen is not the goopy white paste it used to be. Along with the wifi and other gifts of the 21st century, the "powers that be" have also given us innovative new sunscreens.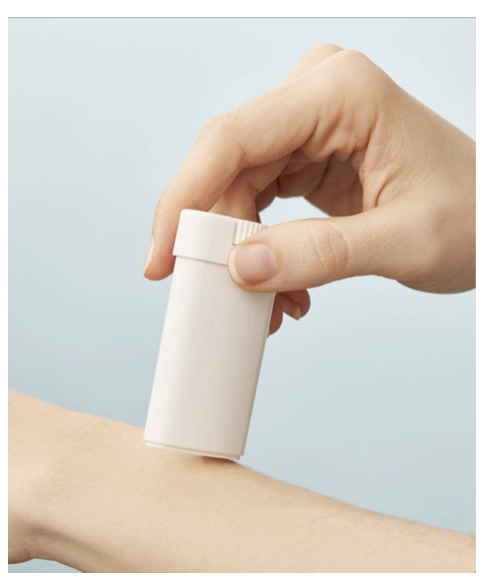 Sunscreen Sticks
Sunscreen in a stick form is excellent for covering little faces that won't stay still. It is also great for little hands who want to apply their own sunscreen. And for parents and adults, it is an excellent addition to any purse or pocket. Most sunscreen sticks come in versions the size of a box of matches, making them very versatile and a no-brainer addition to your summer packing list. Sunscreen in a bar is best for faces, hands, and reapplication.
Sprays
Next up is our second favorite, sunscreen in a spray can. A little less portable than sunscreen in a stick, sunscreen in a spray can is still a heavy hitter. You can cover a small body or a large body in a little less than 30 seconds, making way for plenty of fun in the sun. Not all spray sunscreens are created equal though, make sure you look for something SPF 50 or above. Spray sunscreens go on thin, making it harder to get an adequate layer. So the higher the SPF, the more confident you can be that you are protected.
Tints
Thirdly we have tinted sunscreen. A game-changing product, tinted sunscreen can be worn in place of makeup and is generally better for your skin. There are lots of anti-aging, special harmful-chemical-free tinted versions that can take the place of other products in your routine.
Zinc, Your Friend for Summer
Most tinted sunscreens contain zinc, which is a great remedy for blemishes and hormonal acne. Zinc in its non-tinted form is bright white, which is why we don't see it that often. But when tinted, it can act as a great concealer.
When it comes to sunscreen, more is more. The American Dermatological Association says that sunscreen is your number one weapon against premature aging, lines, and wrinkles. And there is no time that the sun is more damaging to your skin than in the summer. Skip sun damage, commit to a sunscreen you love.
No Suntan is a Good Suntan
With all that sunscreen, you will be extra protected from the sun. If you still find yourself wanting to add some color to your skin, check out liquid self tanning drops. They can give you a tan without any of the other stuff. These drops easily mix into your moisturizer for application at night. When you wake up in the morning, you look like you just woke up on an island.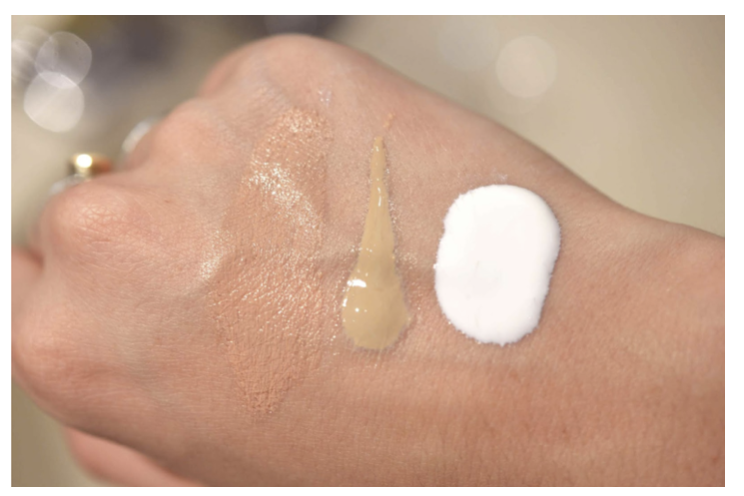 Headgear
Don't forget to pack your favorite hat. With all the hats out there, the best one you can pack is the one you will actually wear. The wider the brim, the better for maximum sun protection. But a baseball cap works just fine! Bucket hats are coming back everyone- and we are here for it.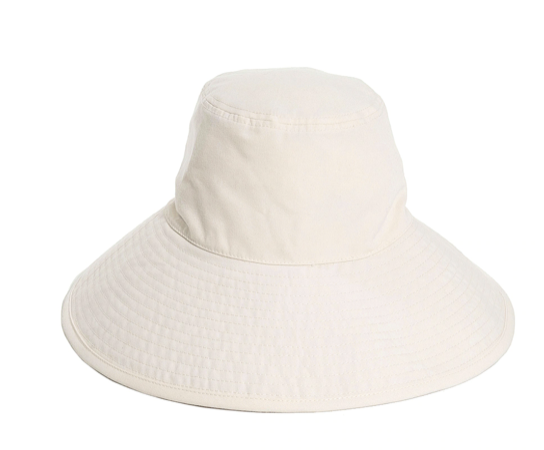 A Great Night Sleep
Falling asleep in the summer can be challenging, especially if you're away from home. Sleep surveys have shown that more than 60% of American adults have trouble sleeping when away from home. Getting a good night's rest is crucial, especially when you are on a trip and in a new place. There is a new sleep aid on the market, and unlike a lot of things out there, this one is clinically proven to help you sleep better. Magnesium is an essential mineral that helps with many functions in the body- but specifically, sleep. Magnesium comes in many forms. But if you're bringing it on the road, it is easiest to pack (and eat) in gummy form! Plus, unlike sour patch kids, magnesium gummies are good for you!
Magnesium produces GABA (gamma-aminobutyric acid), which is a natural aid for relaxation and rest. They are an excellent over-the-counter sleep aid to accompany you on any trip and ensure you are waking up feeling refreshed.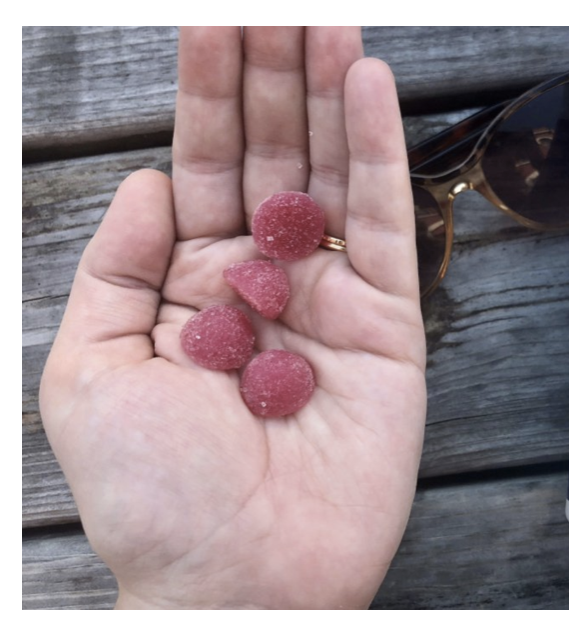 The Hydration Station
Insulated water bottles have earned their rightful place on the list of summer necessities. There are few things better than a cold beverage on a hot day, and there are even fewer things better than a cold beverage that doesn't get hot. Insulated water bottles like a Hydroflask use their trademarked technology TempShield to keep ice water ice-cold for 24 hours. They also have tumblers with straws that you can bring in the pool to drink your iced coffee, lemonade, or even a seltzer.
New to the insulated container space is insulated koozies. One of the few spaces where stainless steel can adequately rival neoprene is the koozie. Insulated koozies are amazing for housing canned or bottled beverages. Coming in just shy of 4 inches, koozies are slightly smaller than other insulated drink accessories- making them perfect for travel. The insulated koozie is a great addition to your beach bag or your next camping trip. Another tip: insulated koozies are a great gift option for Dad or any other guy in your life.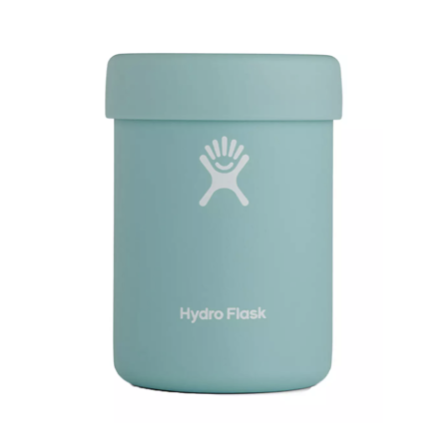 For Your Feet
Now an answer to an age-old question: Does the perfect summer shoe exist? The perfect summer shoe has to be a mix of durable, casual, and cute. It will have to survive hot sidewalks, wet feet, and coffee runs. It will need to be able to be worn with shorts and then later with dresses. There are many leather summer sandals on the market, but the plastic options seem to be the most durable and the most cost-effective out there. These sandals have sleek lines, differentiating themselves from similar ones on the market. Plus, they are unisex, so they can be worn by the whole family.
The Portable Blender
Long live the portable blender. The portable blender is small enough to fit in a weekend bag but big enough to blend up a strawberry banana smoothie. You can stick to your routine and make all of your healthy smoothies on the go with a small portable blender. They're a great thing to bring to a friend's summer BBQ or on a short trip. Perhaps not the best for flying- but portable blenders are great if you're going somewhere close to home. Smoothies are a great way to squeeze fruits and veggies in for the whole family.
A Car, Bus, Plane, or Train Snack
Cavemen had carrots. We have Protein Stix. The taste and the texture scream honey BBQ Cheetos, but the ingredients scream: gluten-free, and 7 grams of protein? Made from peas, these crunchy sticks are a new fun snack for when you're feeling hangry. Protein Stix are great for little fingers and are a tasty addition to any travel bag.
Get Planning!
Now all you need to do is start planning your next getaway! You don't need to go far for a good time. Anywhere can feel like a vacation when you're with the ones you love!