Walmart is America's superstore boasting huge selections and unbeatable prices. It also just so happens to be the largest company in the world. With locations in all fifty states and a record of 550 Billion in revenue in 2020, Walmart is a fixture of American commerce. Built from a modest dream, Walmart has effectively changed the world as we know it, and it is continually evolving communities and setting the standard for big box stores.
"If we work together, we'll lower the cost of living for everyone... we'll give the world an opportunity to see what it's like to save and have a better life." - Sam Walton, founder of Walmart
The History of Walmart
"Walmart as we know it today evolved from Sam Walton's dream of providing his community not only great value but great customer service."
Mr. Walton
Sam Walton was born in 1918 in Oklahoma. In 1942 he joined the military, and in 1943 he married Helen Robson. Around this time Mr.Walton was almost fired from a job at JC Penny. He did not like making customers wait, so he would rush through his paperwork and make a mess of his books. Shortly after Helen and Sam wed, he opened his own store, which was called Walton's Five and Dime. It was a dime store, and the store proved to be very successful in his small town of Bentonville, Arkansas. It wasn't until 1962, when Sam was 44 years old, that he opened the first Walmart store.
Many people believed Sam's store would not be a success. He was too focused on low prices and customer service without placing enough emphasis on profit. But the store ended up exceeding everyone's expectations, including Sam Walton's.
Going Public
The company ended up being very profitable. It went public just eight short years after it was launched and quickly became an industry leader. After going public, Walmart grew even more rapidly. The store managed to generate 1 million dollars in revenue during the first year it was open. Walmarts began popping up in every state in America. The company also began testing various Walmart-associated concepts, like the Walmart Superstore, Sam's Club, and Walmart Mexico. Walmart has since expanded to 24 countries, including China, South Africa, and the United Kingdom. In 2020 Walmart saw $559 billion in revenue.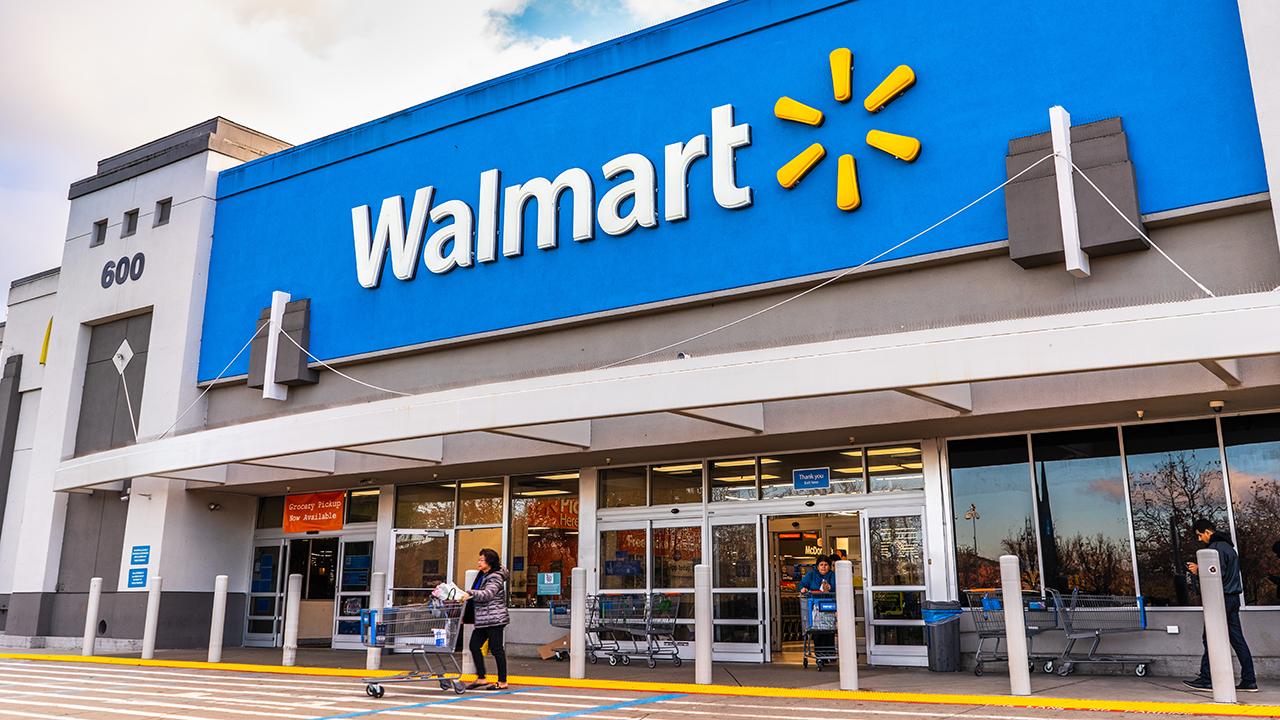 The Presidential Medal of Freedom
Sam Walton was awarded the Presidential Medal of Freedom by George H.W. Bush in 1992. During his acceptance speech, he said, 'if we work together, we'll lower the cost of living for everyone... we'll give the world an opportunity to see what it's like to save and have a better life."
Mr. Walton died shortly after his acceptance of the Presidential Medal of Freedom, but his dream is carried out by each and every Walmart employee. His legacy lives on through his stores.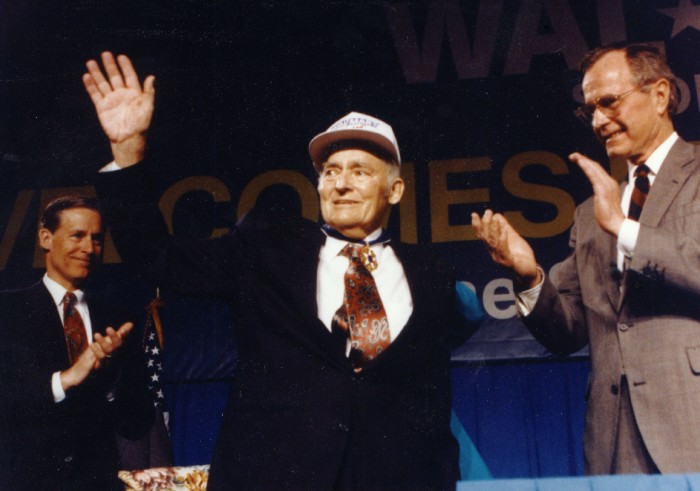 Charities
The death of Mr. Walton brought new changes to the store and room for innovation. Mr. Walton, for example, did not believe in donating to charity. He believed the low prices offered at the store were sufficient in giving back to the community. After his death, Walmart began donating heavily. After the devastating losses brought on by Hurricane Katrina, Walmart donated $20 Million to the cause and has been steadily increasing its charitable donations ever since. Walmart now donates about $1 Billion in cash every year to charities around the world.
Every Day Low Pricing
Save money, live better is the Walmart slogan, and it is carried out on a daily basis by the corporation's constant pursuit of low pricing. But how do they get pricing so low? It is not by chance.
Walmart is able to maintain such competitively low pricing at their stores because of their massive buying power. If you thought you were getting a discount every time you buy 25 rolls of toilet paper from Costco, imagine the purchasing power that comes from stocking warehouses all over the country.
Every Day low pricing or EDLP as it is referred to at Walmart headquarters is the Walmart commitment to low pricing. Unlike their competitors, Walmart does not run promotions or sales. Instead, they have sales prices every day. This builds customer loyalty and brand loyalty and ultimately drives up sales volume.
Supplier Relationships
Walmart is notorious for, and I quote, "their aggressive and ruthless" price negotiations. Due to the sheer purchasing volume, Walmart negotiators have the upper hand when it comes to seizing the lowest prices. Walmart's purchase commitments for context controls 20% of Kellogg's products.
The Good and The Bad
It is these key tenants of Walmart that enable buyers in small towns to save on household necessities. This does bring Walmart shoppers a more positive experience and a larger opportunity to save money and live better in the long run.
Walmart has significantly lowered pharmaceutical costs around the country with the introduction of its pharmacy program. Walmart Health is offering quality medical care at low prices, with no insurance required.
The care services include:
Primary Care
Optometry
Dental
X-Ray
Lab Testing
Audiology
Tivity Health
Counseling
To the pleasure of consumer advocates- Walmart drove down pharmacy pricing across the country- by refusing to budge on their $4 pharmacy offering.
"We're going to have a consumer revolution in retail for point of care. Why? Because people will be able to go in and get health services at a lower cost than if they had health insurance. Think about that. There are nearly 30 million people in the United States who don't have health insurance. A lot of these people are going to go to a Walmart where you get these kinds of routine services. That's going to be a dramatic change." — John Sculley, CEO of Apple from 1983 to 1993, current Chairman of RxAdvance
Strangely enough, current research shows the addition of a Walmart location to a community, regardless of size, typically lowers wages for local workers and hurts small businesses nearby. But it also lowers prices in the immediate area for consumers. This result is good for direct buyers but can negatively affect the overall economy of an area.
In 1997 an Iowa State Economics professor named Kenneth Stone discovered that small towns "lose approximately half of their trade retail when a new Walmart opens." His study is not alone in findings. Multiple other studies have also concluded that "mom and pop" type stores experience instant decreases in sales once a Walmart is introduced into a location that previously did not have one. "However, other people found that small retailers can survive the introduction of Walmart if they adapt to the changing market. This means that they need to provide something that Walmart cannot – such as niche products or personalized service – in order to stay in business."
Location, Location, Location
Walmart is now a household name, thanks to its expansive reach of locations. There are at least nine Walmart stores in every one of the fifty states. With Rhode Island having the least amount of Walmarts stores at nine, and Texas having the most Walmart stores, at a total of six hundred and two stores!
Ninety percent of Americans live within 10 miles of a Walmart store.- and the other 10% have Walmart online, which is quickly intruding on Amazon's share of the e-commerce world.

Employees
Walmart employs more than 2.3 million associates around the world. With many promotions happening from within. Over 75% of Walmart's operations management team started as hourly employees. In the 2020 financial year, Walmart promoted more than 200,000 employees to positions with higher pay and more responsibility. In 2009 Walmart gave out nine billion dollars in cash bonuses to their employees. They also match employee 401(k) bonuses, equating to the company spending about two billion dollars per year on worker incentives.