The Rakuten cashback program might not be as easy as buy, redeem, save.
Many shoppers have reported missing or delayed rewards and unsatisfactory results from the process. If you are having issues with the Rakuten cashback program, find out how to play by their rules and redeem your rewards!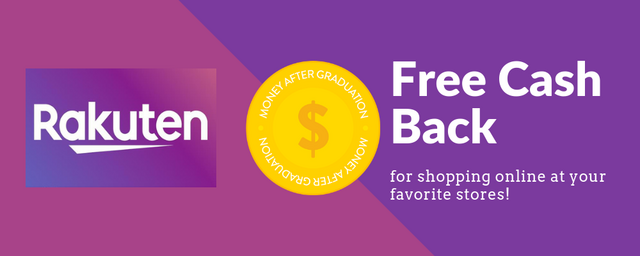 Early Origins
Rakuten is a Japanese electronic commerce and online retailing company based in Tokyo, Japan. It was founded by Hiroshi Mikitani in 1997 and started as a company exclusively serving Japan. But over the years, Rakuten has grown into a massive platform with a global customer base.
Rakuten Means Optimism
Rakuten purchased the company formerly known as Ebates In 2014 for $1 billion in an all-cash deal. The company is Japanese, but its American regional headquarters are in San Mateo, California. Rakuten is a Japanese word that means "Optimism." If you are feeling wary about your seemingly missing cashback, we implore you to find your optimism. Your rewards are most likely on their way!
How Rakuten Works
Rakuten is a free platform that offers cashback and other rewards at over 2,500 stores. Stores pay Rakuten a commission for funneling shoppers, and Rakuten shares the commission with you as cashback incentives for purchases. Payments are paid out quarterly and can be sent as a check or via direct deposit straight into your bank account. Plus, new users are entitled to a sign-on bonus just for registering.
Rakuten is easily downloadable as a Google Chrome Extension. If you visit an online retailer that offers a Rakuten cashback offer, you will get an alert on your screen with an option to activate it. Once activated, you can shop as you normally do and buy your items. After the transaction is completed and the goods are shipped to you, the cash reward will show up in your Rakuten account. You then have the option to redeem your "Big Fat Check" as a paper check, ACH direct deposit, or via PayPal. The whole process typically takes 1-2 weeks, depending on the shipping speed offered by the retailer. It is really that easy.

Delayed Bonuses from Rakuten?
If your reward is taking longer than expected, you are not alone. When Rakuten became Ebates, the name was not the only thing lost. Many customers reported a change in processing ease, along with the retitling. Not everyone is a fan of the merge. Kathryn of Lynnfield, Massachusetts, complained that since Rakuten took over Ebates, things have gone downhill regarding the cashback assured. While this may be true, it is likely the company is just keeping tighter records in an effort to prevent misuse. This may result in the process being slightly more difficult for users who were accustomed to the old system.
Since many customers have reported their Rakuten cash back as missing- we have found some explanations on why you are not receiving your Big Fat Check.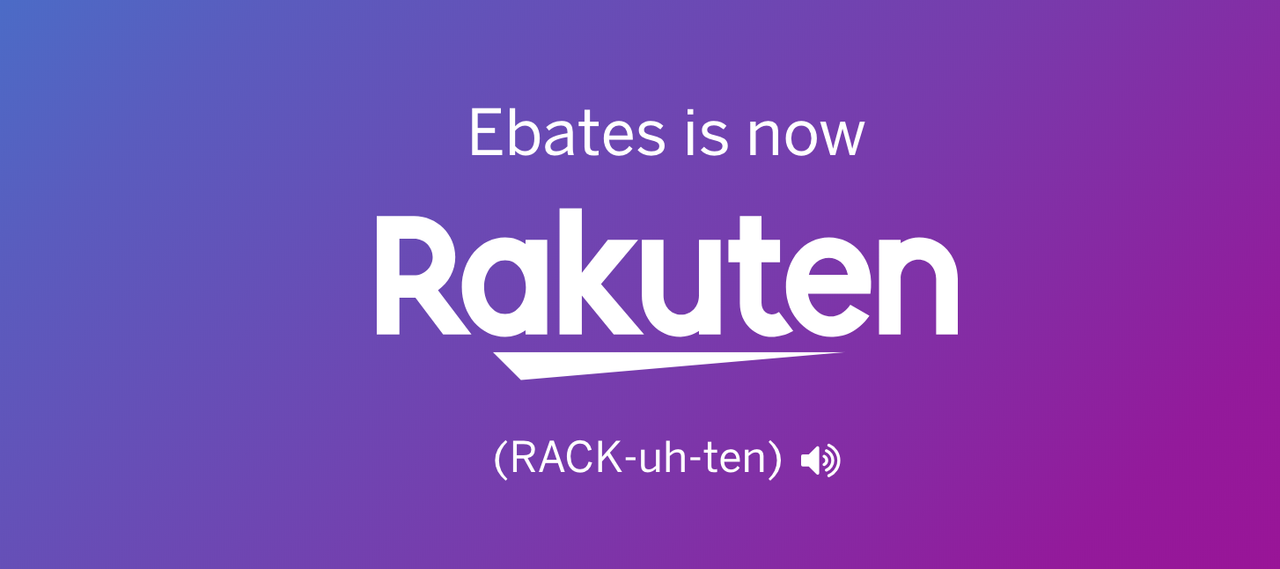 Its A Fast Paced World. How Quickly Can You Get Your CashBack?
While instant shipping, instant rewards, and instant cash back are the norm for modern merchants and are the expectation from the modern consumer, not all businesses are able to operate with such haste. The cash back bonuses from Rakuten can take weeks to make it to their shoppers, but it is at no fault of Rakuten.
Rakuten is able to offer cash back credits because they are being paid a commission fee by the merchant. Meaning Rakuten can't provide your cash back reward without receiving their commission credit from the merchant first. So if you make a purchase from Sears, and Rakuten promises 12% back, they cannot send that money to you until the transaction is completed and then paid out to Rakuten by Sears. Rakuten also pays its shoppers quarterly, so that cash will often just sit in your account and isn't available for withdrawal until a certain date.
Just Breathe
So if you feel like your money is taking too long to get to your pocket, contact Rakuten. They will very likely contact the merchant you purchased from and should be able to expedite your bonus. Do some yoga, and take a deep breath and enjoy your new goods in the meantime!
Big Crackdowns
Amongst other added validation processes, Rakuten has begun cracking down on resellers using their platform without registering their storefront.
Reselling Products You Purchased With Rakuten?
Kim of Melbourne, Australia, claimed to have saved $4,520 on Ebates before they were purchased by Rakuten. She did a lot of shopping and reselling and used Ebates for extra savings on her wholesale purchases. But when the company changed to Rakuten, her account was terminated. Even though she said, she still had $350 to be paid out.
For Our Entrepreneurs
Rakuten does allow redemption for purchases on sites like Ali Baba and it is not only meant for personal use. They do have options for wholesalers if that is your jam, but they encourage users to directly contact customer service for information on their offered wholesale programs. All business information needs to be registered with Rakuten in order for them to properly serve you!
Account Termination
But Rakuten reserves the right to withhold, deny, cancel or terminate your account if their company deems any bonus and/or reward as fraudulent, abusive, unethical, suspicious, or otherwise inconsistent with the General Terms and Conditions or any other applicable law or regulation.

Mass Purchasing?
If your account was recently terminated without explanation and you were purchasing large volumes of products without offering a reason, or if you were frequently returning items after redeeming your bonus- The termination was likely due to what they would consider suspicious activity.
Multiple Accounts?
Rakuten will also terminate your account if you have more than one account. Are you shipping multiple products to the same address? Have you used the same credit card over various accounts? These are all offenses that could possibly lead to termination. If you feel your account has been terminated in error, make sure to reach out to their team for clarification.
Never Received Your Reward?
Did you finally download Rakuten, and apply it to a purchase only to wait weeks and never receive your reward? Well, you may have made an error in the redemption process. You will not be able to redeem your Rakuten rewards if you combine them with any other promotional offers. Did you have a first-time buyer discount code? Did you try to apply a 15% off coupon? Or was the online store running an exclusive sale of their own? Unless explicitly stated, Rakuten's cashback program only works when used as the sole bonus program.
Referral Bonus
Rakuten has an extremely generous referral program that was just raised from $30 to $40 in May of 2021. To qualify, you refer a friend to Rakuten, and as long as they meet the spending requirements (aka spend $40 within the first 90 days), you will receive a $40 cash bonus in your Rakuten account. However, not everyone has been able to redeem their referral bonuses.
If You Referred A Friend and Haven't Been Paid…
Complaints of missing referral bonuses from Rakuten are all over the internet. Here are a few reasons you may not have been able to claim your money.
Who You Can and Cannot Refer
Did you send a referral bonus to yourself? Rakuten's automated system looks for accounts that may be sending themselves offers and removes them. The names and addresses associated with the Rakuten accounts may even be banned from the site. According to their customer service team, Rakuten is very proud of the generous incentives they offer for people who refer new members. Including those who have never signed up before and who do their own shopping through Rakuten. But their automated system is trained to prevent paying referral bonuses out to those who are making referrals that do not meet these criteria. If none of this is relevant to you and you still don't know why you haven't received your bonus, email a customer service representative for help.
Incorrect Cash Back Received
If you are seeing a different amount of cash back than you originally were promised, you are not alone. There is often a delay between the purchase date and processing date, which can lead to some errors in their pay-out system. Supriya of Cumming, Georgia, bought a washer and chose the retailer website based on a Rakuten 10% cash back bonus offered there that day. She claimed the washer cost her $638.96, meaning her cash back reward should have been $63.89. She was very confused when she instead received a 3% cash back compensation of $19.17. Rakuten processed the transaction on a day they were advertising a lower offer rather than the day of the original shopping trip. However, upon reaching out to customer service, Supriya was able to have her issue resolved and her rightful cash back rewarded.
Customer Service
Rakuten takes its customer concerns very seriously. Most issues arise when customers do not fully understand the promotional offers or the new rules. Luckily Rakuten employs thousands of people to help with these very issues.
If you are an average shopper, Rakuten will be a helpful money-saving addition to your life. If you are a mass reseller, Rakuten may not be for you. To learn more about Rakuten and other smart tips and tricks on saving money, check out our informative article Money Making Apps.