While the Covid-19 pandemic has wreaked havoc on the world as we know it, one silver lining to the chaos is cheap travel fares.
Yup, you read that right. CHEAP. TRAVEL.
If you did not already know, flights and cruises to many popular destinations are more competitive than ever before- and that is no exaggeration. Travelers who choose their destinations wisely and avoid rental cars can experience some of the most cost-effective vacations of their lifetimes.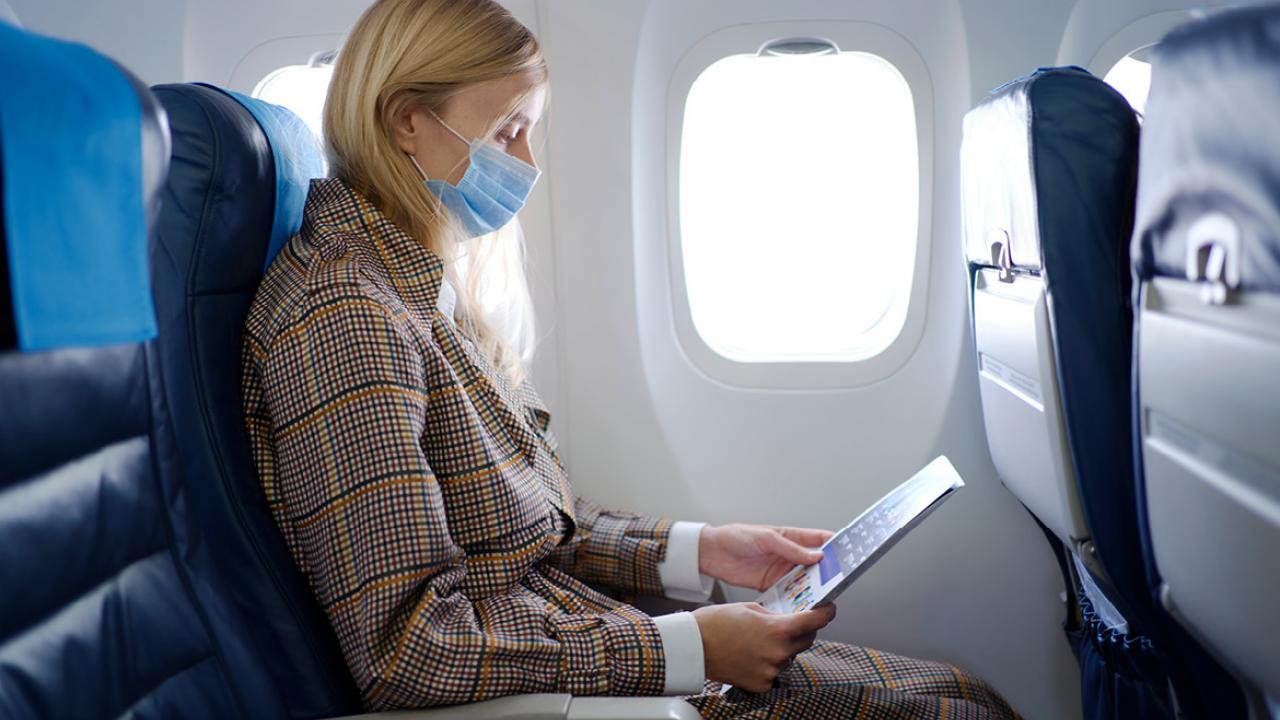 Girl reads magazine from the plane.
But why the competition?
Popular tourist destinations are racing to attract post-pandemic tourists who have been staying home and saving cash. These post-pandemic travelers who have been saving money are now spending it like never before. The spend is going to travel, amusement and entertainment at all-time high rates, and while it is set to reshape the economy, it has not yet touched travel fares.
At the beginning of the Covid-19 pandemic in March of 2020, flights dropped in prices for obvious reasons. No one was flying, which created a decrease in demand and a reduction in flight costs. But in many ways, life has returned to pre-covid norms.
The family walks through the airport wearing masks.
So why is travel still priced so low?
Flights from Los Angeles, California, to Honolulu, Hawaii are currently available one way for $98 on Hawaiian Airlines. That is a flight route that is known to cost a minimum of $250 and upwards of $700 for a one way ticket.
Headlines like "Travel was cheap when no one was traveling. That era is over." are riddling news feeds around the world. But travel aggregator sites like Kayak, Expedia, and Momondo paint a very different picture.
Flight prices are still as low as they were in the Summer of 2020, and while prices should logically be rising every day now, they have yet to do so. Another theory is that the low covid travel prices from this summer have rolled into the usually low pricing that is the off-season. So if that is the case, then these rates might not last long.
Cheap Destinations
Many of the pricier travel destinations are enticing tourists with record low airfare. While accommodation prices may have stayed the same in many places, the cost of arrival is minimal. But some destinations have record low accommodations too.
1. Mexico
A quick search for some Kayak Vuelos can jump-start your Mexican vacation. Kayak Vuelos, or flights in Spanish, is a great place to find low-cost airfare. For less than the price of 20 margaritas (or $200 USD), you can fly to Mexico from nearly any major US city. Not to mention the cost of activities and lodging once you get there is relatively low when compared to most places in the United States. As flying is one of the only means of transportation into Mexico, saving money on airfare is a convenient way to help your bottom line.
Why wouldn't you want to travel to Mexico?
Another benefit of a Mexican destination is all of the cheap places to travel to within Mexico. While there are plenty of luxury stays available in Cabo San Lucas and Cancun, a frequently overlooked area is Tulum in Quintanaroo. A very budget-friendly and family-friendly city, Tulum has plenty of affordable accommodations for just dollars a night compared to other tourist destinations.
Tourists swim in Tulum, Mexico.
2. Hawaii
All of the Hawaiian Islands have lower than ever before airfare rates, which offset the cost of the covid tests necessary for entrance into the state. While lodging costs have remained relatively stable, a family of four is likely to save thousands on airfare alone when traveling to Hawaii.
Popular flight routes like New Yorks JFK to Honolulu's HNL are seeing $600 roundtrip flight prices- in DECEMBER. A route that typically costs over $1100 USD, especially at peak travel time.
DFW in Dallas, Texas, has a flight route to Kahului, Maui's OGG airport, for as low as $450 round trip.
💡Pro Tip: When in Hawaii, make sure to avoid rental cars. A major rental car shortage on the islands has led to exorbitant prices.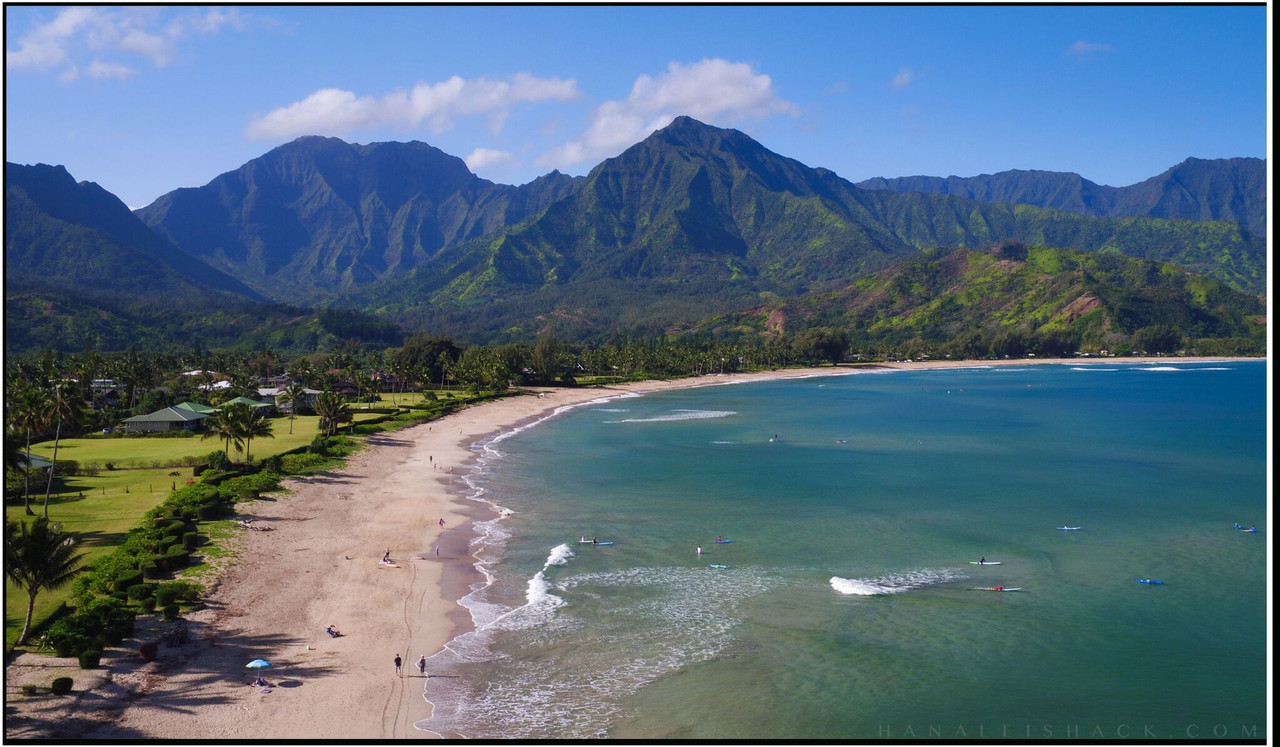 Hanalei Bay, Kauai, Hawai'i

The Hype of Cheap Travel: There is no better time than the present to travel. For starters, no one is getting any younger, but more importantly, travel has never been more accessible.
3. Dublin, Ireland
If beaches aren't your thing make the leap across the pond to Ireland. Flights from Los Angeles to Dublin will only cost you $300 roundtrip. The west coast to Europe typically costs closer to $1000 than it does to $100 so this is an opportunity you won't want to miss. Drink Guinness in its birthplace, and do an Irish dance with the locals.
Temple Bar, Dublin, Ireland
Where to Find These Record Rates?- Hint: It is not Reddit.
While the odds of these prices being permanent are low, they have been stabilizing for the past couple of months. If you're trying to decide where to book stick to the mainstream sites.
Reddit Cheap Travel Advice Pages are now no better than mainstream aggregators. Exclusive Reddit cheap travel advice pages, like the Shoestring Travel thread, have brought savvy adventurers together for years.
But with the extreme dip in pricing, these Reddit cheap travel aficionados can just search the mainstream internet to find the travel deals of their dreams. Scouring the internet for hidden promotions or secret coupon codes is a thing of the past.- At least for now.
If you have been on the fence about taking a trip somewhere, this is your sign to book those tickets. This is, very likely one of the best times ever to book tickets.
Plane lands at sunset.
Travel Ban Lift
While there has been much speculation on the various travel ban lift's going on around the world, it seems that many are here to stay. While Europe has lifted its travel ban on American Tourists, America has yet to entirely return the favor. Though some of the restrictions have been lifted, not everyone qualifies for travel to the US. European residents need to be vaccinated, and they need to have taken a covid test within 72 hours of travel before embarking.
For travelers in the US going to Europe, there has been much speculation on whether or not Europe will close its doors to Americans this winter after a rise in cases across the continent.
Airlines are arguably taking advantage of this fleeting excitement surrounding the ability to travel again and are lowering their prices in an effort to invite people back onto the metaphorical travel horse.
In Summary
One thing is for sure- cheap travel is here. Not necessarily here to stay, but here. So if you have been eyeing a certain flight route or have been dying to take a cruise or a flight to Mexico, now is the time. If there is one positive thing to come out of the Covid-19 pandemic, it is definitely the stellar budget travel options.
Happy Booking & Safe Travels!