Forget the competition! Ollie's is the real overstock retailer.
Ollie's has both online and in-person shopping. Ollies Bargain Outlet's website is an industry leader for coupons, promo codes, and all-around great deals. The Ollies Bargain Outline brick and mortar locations contain real overstock from some of your favorite brands!
But Who is Ollie?
Oliver or "Ollie" Roseberg, started the first store along with the three other founding fathers, Mark Butler, Mort Bernstein, and Harry Coverman. The original Ollies Bargain Outlet was located in Mechanicsburg, Pennsylvania on July 29, 1982.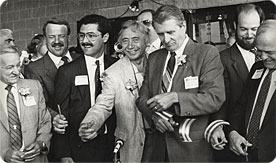 Ollies PA, the Original Ollies Location
Ollies first store did so well, that a second store was opened only 3 months later in October of the same year in Harrisburg. The second store was originally opened as an annex store, but since it did so well, it quickly transitioned to "Ollies East". The concept did really well in the community and "Good Cheap Stuff" became a household phrase in the local community.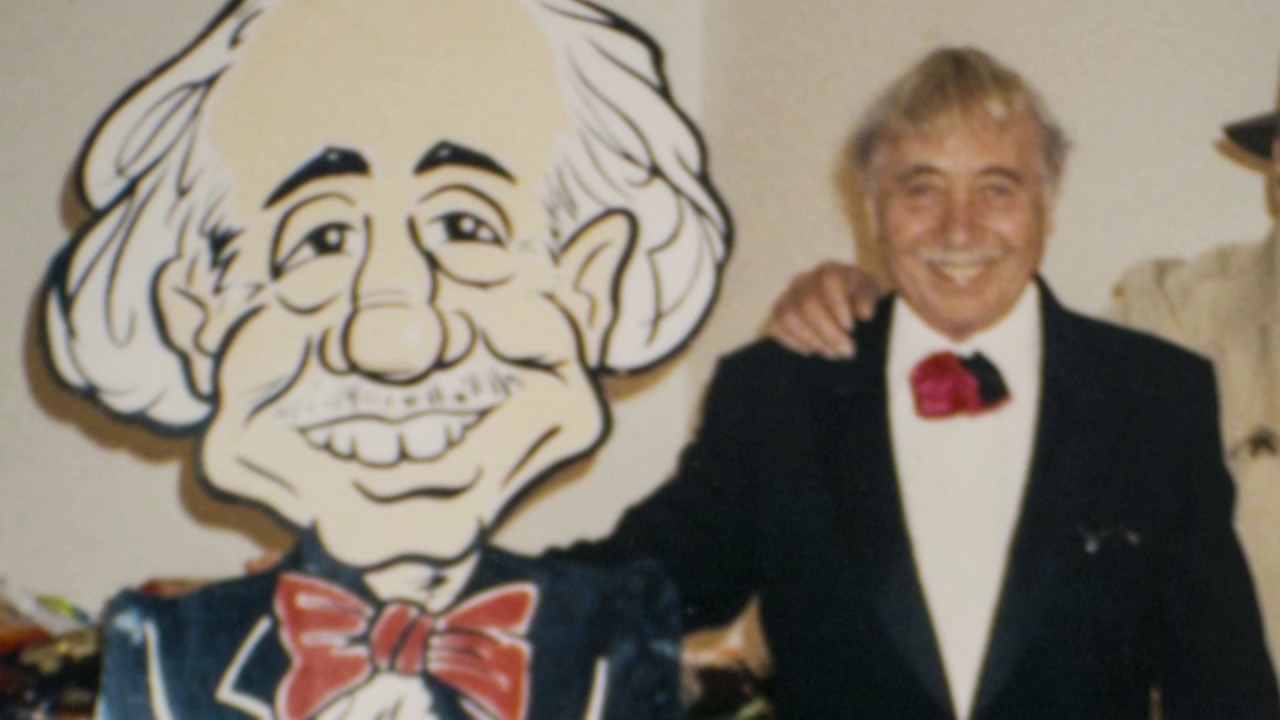 Ollies York, PA
By 1985 Ollies was overwhelmed with their two Pennsylvania locations and saw it crucial to open a third. The third location brought Ollies "Good Cheap Stuff" to York, PA. The Ollies York, PA store is still in business today and is one of the most trafficked Ollies in the country. The Ollies York, PA location is also home to Ollies largest distribution center.
Ollies Army
By 1995 Ollies Army was born. Also still in use today, Ollies Army is a membership program that allows local shoppers to earn savings with every purchase on their good cheap stuff. Ollies army comes with a free membership and plenty of discount gift certificates.
Ollies, Good Cheap Stuff! Where is it from?
Unlike many other stores that claim to source their inventory from overstocks, Ollie's is nearly completely obtained from overstock. With products purchased straight from manufacturers who truly "made too much", Ollie's brick and mortar stores have a massive selection of the inventory you're looking for, at the prices you want.- Ollies really is, good cheap stuff!

But What Is Over Stock?
Does overstock mean the products are damaged? No! Overstocked manufacturers sell merchandise for a multitude of reasons. A manufacturer could have done math incorrectly in the early stages of production and ended up with too much product. It could also mean a brand changed their packaging during production, and they only want to move forward selling the new designs. Whatever the reason for the extra product, one thing is for sure, their loss is your gain.
Is There an Ollies Near Me?
Pennsylvania has more Ollies locations than any other state, with 46 total locations. Texas comes in with the second highest number of Ollie's locations, but Texas only has a total of 13 locations. Texas is also home to Ollie's third distribution center. Chances are, there is an Ollies location near you.
Ollie's Locations
In May of 2011 Ollies opened their 100th store in Barbourville, West Virginia. Since 2011 Ollies has opened 396 stores. Ollies now has a total of 496 stores spread across the continental US! If you're looking for some help finding your hometown store, this store finder will help you find the Ollies nearest you! Thankfully there are plenty of brick and mortar ollies stores to choose from.
Ollies Flyer Benefits
Another bonus to the Ollies Store Locator feature is the flyer viewer. The Ollies Location's viewer allows you access to each and every store flyer available. That means if you are one of the lucky shoppers who happen to live in a state with multiple Ollie's locations, you can select which store you go to based on the available offerings at each location! Just click through their current flyer or great deals section
What Time Does Ollies Close?
Lucky for shoppers, Ollies stores all maintain the same hours across the country. Each Ollies store opens at 9 AM and closes at 9 PM each and every day. So if your local store opens at 9 AM and you are in a new town, do not stress, you know what time it opens and closes!
Ollies in the South- Ollies Atlanta, GA
In January of 2014 Ollies begin a serious integration into the Southern United States and opened a massive distribution center in Atlanta, Georgia.
Ollies Joins the Stock Market!
Chairman, President, and CEO Mark Butler rang the opening bell on NASDAQ on July 16, 2015, and Ollie's became a publicly-traded company under the name OLLI. OLLI originally broke out at $20 per share but is currently trading at $73 per share. Talk about growth!
Ollies Expands Even Further
In October of 2019 Ollies opened its 25th store in Worcester, Massachusetts. As of 2021 Ollies has managed to expand to 29 different states, and open hundreds of stores.
So What Can I Buy at Ollie's?
Ollies carries a large assortment of products in all categories. Snag deals on tons of items from dish soap to espresso machines at multiple Ollies locations. Ollies has Airborne and OLLY's brand name vitamins and even Yankees Candles.
Ollies Specialty: Ollies Rugs!
One of the best places to buy rugs is Ollies. Ollies is known for their massive rug selection, with some of the lowest prices for rugs out there. If you are in the market for a new rug, make sure to check out Ollies rug station for the hottest deals around.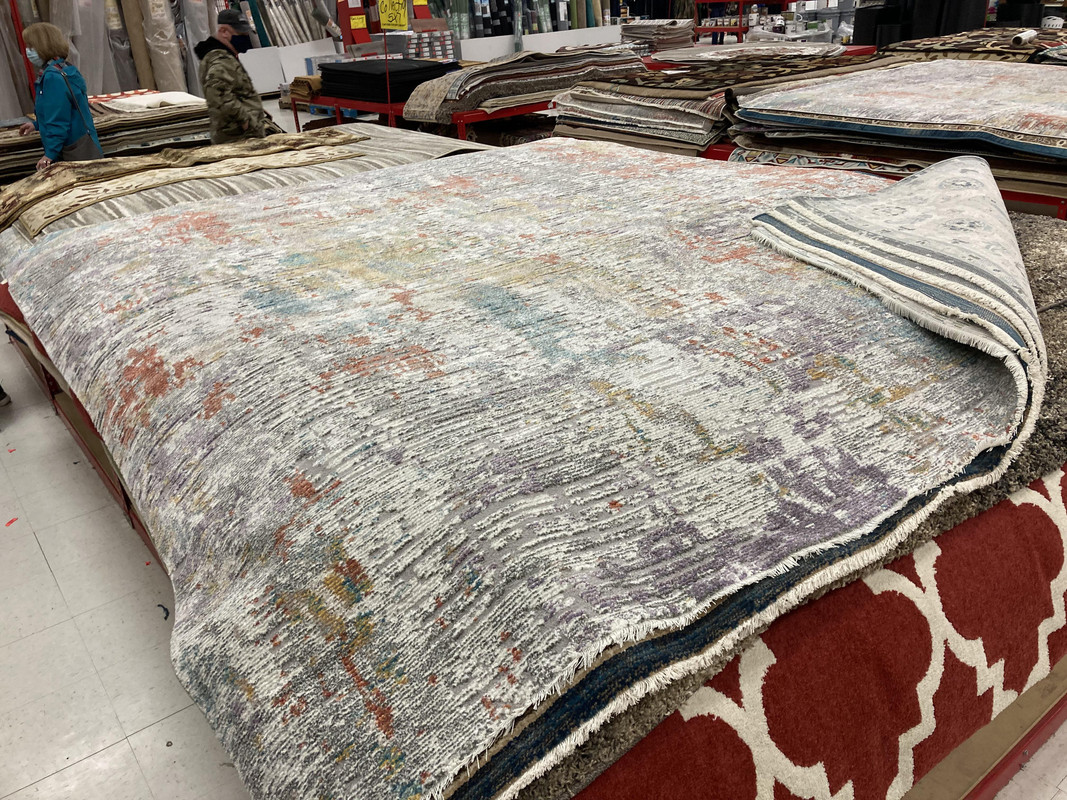 Is Ollies Better Than Walmart?
While Walmart is famous for its cheap prices it doesn't always have the most premium brands. Ollies has an advantage over stores like Walmart and Target because it has premium access to brands that these other stores do not. Ollies also frequently carries better brands at lower than traditional retail pricing. Meaning if you are at a crossroads between an Ollies and a Walmart, definitely choose the Ollies.
In Summary-
For those of you on the East Coast or in the Southern United States, make sure to check out your local Ollies store. Ollies has been opening up a new store a month for almost a year now for a reason. They're the original, and arguably the best of the overstock retailers.