Money Making Apps
If you are looking for ways to make extra money, look no further than your phone. There are plenty of apps in the app store that make earning money easy. Start a side hustle today from the palm of your hand.
1. Poshmark- Make Cash Cleaning Out Your Closet
Poshmark is an easy way to clear clutter and make money doing it. This app gives users a second-hand platform to sell clothes and other low-weight items. To start selling, you just take a few photos of an item you want to list, fill out a details section that asks about the brand, size, and condition, then post it. Poshmark shows your item to its entire platform of 70 million users. Buyers have the option to buy now or make an offer on listings, and the buyer pays for the shipping. The seller is left to pack up the item and drop it at USPS for mailing. Poshmark is labeled a virtual thrift store but has many features that differentiate it from its brick-and-mortar relatives. As a buyer on Poshmark, you can search by size, color, brand, even exact article name. No more sorting through racks and bins of clothes again. As a Poshmark seller, you are in complete control of the sale price. Unlike the inconsistent pricing you can receive when selling clothing to stores like Crossroads or Buffalo Exchange. Poshmark only takes a 20% commission on your sales and has a generous referral program for new sign-ups. Poshmark is also a great place to list designer items as the platform facilitates a thorough and professional authentication process for items priced over $500. While Poshmark might not replace your full-time job, it is an excellent way to make some extra space in your closet and some extra cash.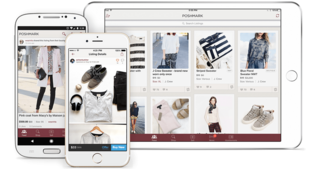 2. Rover- Get Paid to Hang with Dogs
Must Love Dogs. Rover is an app for the dog lover. Rover is a dog sitting service that connects pet owners with pet sitters. Rover will literally find people who will pay you to hang out with their pet. Sitters just need to write a brief snippet about themselves and their homes and upload some pictures of themselves, and then the platform does the rest. While it is free to sign up, you do have to pay for a $25 third-party background check in order to start watching or walking animals. But once you have passed the background check, you can start taking bookings. Users have the option to watch dogs, or cats, or both. They can also set specifications on preferred animal size and training level. The typical dog sitter in a metropolitan area can charge $50/night for their boarding services and $20 for a 30-minute dog walk. Rover actually could replace your full-time job if you were to double up on dogs, as some professional dog sitters do. Rover claims its users make an average of $1000 per month on their platform!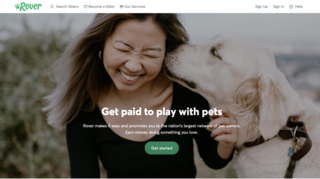 3. Upwork & Fiverr- The Freelancer Platforms
A freelancer is someone who works for different companies at different times, rather than being employed by one company. Upwork and Fiverr are two of the largest freelancing platforms, and they are conveniently available as apps on your phone. Both are great options for people interested in making their own schedule or trying out different careers before committing to a single path. Upwork is also great for anyone looking to generate extra income with a proper "side-hustle" or just wanting to make some extra money. If you have a marketable skill, you should have no problem finding a job or project on Upwork or Fiverr. You can try out a role as a virtual assistant, or you can get into coding. The sky is the limit. Unlike traditional job hunting, Upwork and Fiverr give users a global database. You are no longer limited to the available jobs in your town or even your state. You can work for a company in any geographical location, granted you are comfortable working some odd hours. However, applicants for these jobs have no geographical limits either. There is global competition, which results in some industries being harder to break into than others. Upwork takes a 20% cut of contracts under $500, and then anything over $500.01 it takes a 10% cut. Fiverr takes a 20% cut of all contracts. Upwork and Fiver have jobs ranging in pay from $3 an hour to $3000 an hour, making these freelancing apps a side hustle you can quit your day job for.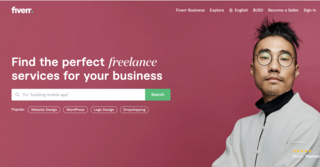 4. Survey Junkie- Help Companies With Their Market Research and Get Paid
Survey Junkie is not replacing your real job anytime soon, but it can supplement your income. With a $200 a month cap on survey opportunities, it will not make you rich. It is, however, an easy way to earn extra cash from your couch. Survey Junkie is a platform to- you guessed it- take surveys! The site is pretty honest when it comes to giving you an estimated time frame of how long a survey will take you, and it is up to you to decide whether or not each survey is worth your time. Rather than directly earning cash from each survey, Survey Junkie offers points for each survey. The points are redeemable as cash or gift cards, to places like Starbucks or Amazon. The surveys range in time from 20-30 minutes and are typically related to products and consumer spending patterns. Survey Junkies point system equates to a payout of between $2 and $5 per hour, depending on your demographics.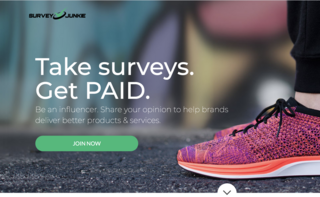 5. Receipt Scanning- Get Money Back on Purchases You're Already Making
Receipt scanning apps allow users to earn points and cash from their everyday purchases. They make it easy to earn money for things you are already doing regularly, like grocery shopping. Every purchase you make is an opportunity to make money back with a receipt scanning app. You simply take photos of your receipts, collect points, then redeem those points for cash or gift cards to your favorite stores. To learn more about how receipt scanning apps work and to find out which receipt scanning app is the best for you, check out our article "Receipt Scanning Apps: Everything You Need To Know. Plus, Our Top 10 Picks"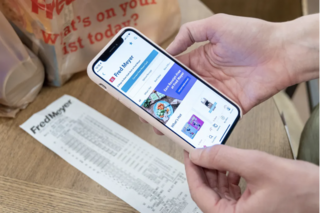 6. SwagBucks- Coupons, Online Surveys, and Free Gift Cards
Swagbucks is a bit of a culmination between Survey Junkie and the rewards of a receipt scanning app. Swagbucks offers its users surveys to take in exchange for cash and gift cards. The platform has coupons for its users, and it also offers cash and other rewards for purchases made through the platform. According to Swagbucks, most users make between $50 and a few hundred dollars per year on their platform.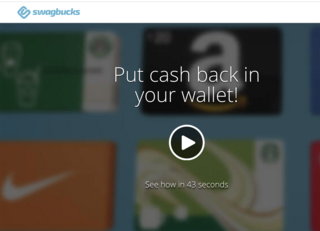 7. Uber - Uber and All Who Came After
Uber started as a simple ride-sharing app, but the concept launched an entire generation of service-sharing apps that have undeniably changed the way the world works. Uber alone has added millions of jobs to the global workforce since its kick-off in 2009, not accounting for the hundreds of companies that were able to follow in the tech giants footsteps. If you have an interest in working for uber today, you have many niches to choose from. You can sign up to drive with Uber, you can deliver food with UberEats, you can be a courier with uber Connect, or you can manage scooters and bikes. Uber paved the way for Lyft, Via, and other rideshare apps. It also popularized service-based apps as a whole, leading to the extreme popularity of services like Instacart grocery delivery, Postmates everything delivery, and GrubHub and Seamless food delivery. The sign-up process for all of these apps is quick and easy and is a great way to make some extra money. Hundreds of thousands of people, if not millions, worldwide depend on these apps for 100% of their income. These are some groundbreaking platforms you can quit your day job for.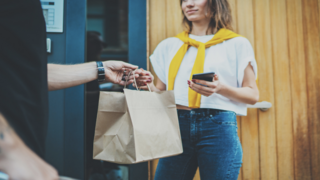 8. Offerup- Classified Ads in The Palm of Your Hand
Offerup lets you buy or sell things to real people in your neighborhood. A self-described competitor to Craigslist, Offerup brings a user-friendly app with photos and instant messaging to the classified ads space. Offer up is a convenient way to sell things to people near you, which results in quick and generally cash-based sales. An especially useful app if you are moving, trying to get rid of large items, or want things gone on a quick timeline. Offerup can also save you money on hauling or storage. With Offerup you will typically begin receiving offers for your couch or bed frame within hours of listing. Having Offerup on your phone makes it easy to streamline sales. List your extra stuff on offer up and get extra cash in your hand today.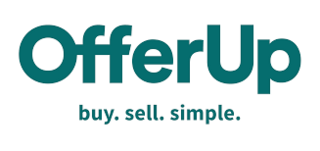 9. Acorns & Robinhood- For the New Investor
Want to start investing but don't know where to begin? Acorns and Robinhood are for you. Acorns is an entry-level investing app for the average person and is a great way to start making your money work for you. It works by rounding up the change on purchases you are already making, taking that money, and investing that change for you. You don't need to have lump sums to start investing with Acorns. Acorns allows users to purchase fractions of shares at a time rather than a full share at once. For the slightly more serious investor, there is the Robinhood app. Still an entry-level brokerage app, Robinhood lets you start a portfolio as small as you want. While many other brokerages require minimum account balances, Robinhood does not. There are no commission fees on transactions with Robinhood. So the money you make is money you get to keep. Acorn and Robinhood are great ways to start earning money with your money.