If you are looking to save money anywhere, a great place to start is Amazon. Boasting control of over 49% of the e-commerce market- Amazon is a force to be reckoned with.
Chances are you or someone your know has spent money on goods from Amazon this year. Here are a few ways to keep money in your pocket during your next shopping trip with Amazon. Unlike clipping coupons out of a newspaper, many of these options just require a few clicks to reach maximum savings.
The Stats
Amazon is the world's largest online retailer. Boasting over 147 Million Prime Subscription Members alone and 150 million mobile app users. The average Prime member spends around $1,400 per year on Amazon. This looks like a significant number until you see that Amazon ships out 1.6 million packages each and every day. An impressive number by itself, but especially when compared to typical consumer spend at traditional retailers. Prime members also heavily outspend non-prime members.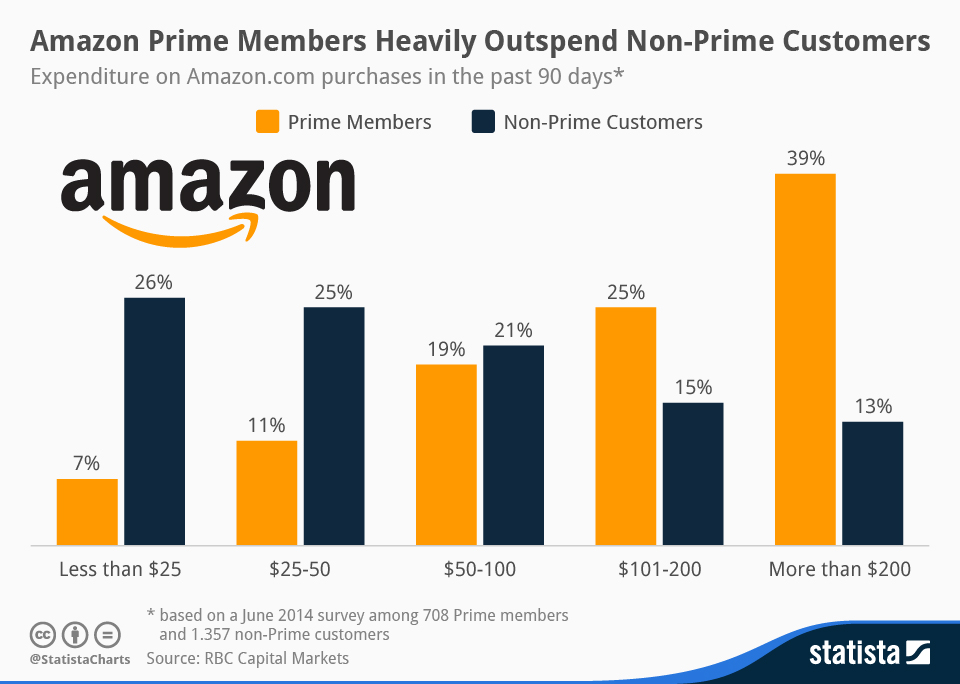 In the last five years, Amazon has grown into the largest e-commerce platform in the world. The company controls over 49% of the United States e-commerce market. Meaning nearly half of all e-commerce transactions are made through Amazon.
For many, Amazon is one of the largest yearly essential spending categories, after housing and food. Here are a few tips for saving money at the world's largest retailer!
Subscribe and Save
Curb last minute impulse purchases and put your household deliveries on autopilot by signing up for Amazon's subscribe and save feature. Resist the urge to add things to your cart, by never having to visit your cart. If there are things you are frequently ordering, like toilet paper, facewash, or q-tips, consider signing up for Subscribe and Save. With subscribe and save your frequent purchases are put on auto delivery, and you get a discount for the convenience. The average Subscribe and Save offer will save you 5-15% depending on the product. Making it a great way to keep costs low on essential items.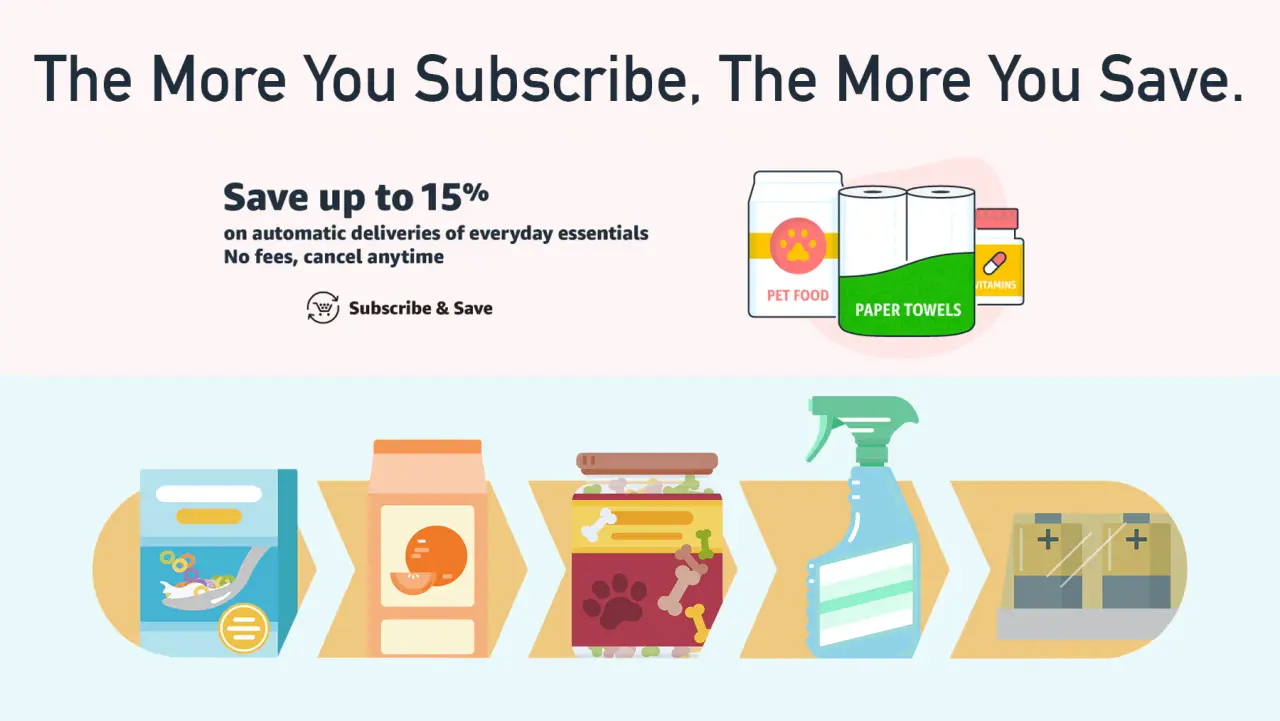 Amazon Gift Cards Can be Earned
The internet is full of Amazon gift cards that can be claimed in exchange for minimal work. The best part is that you can earn these Amazon gift cards from your couch. Download an app or extensions like Swagbucks, Survey Junkie, Inbox Dollars, Fetch, or Ibotta. You can earn free Amazon gift cards by simply answering surveys, playing online games, or submitting receipts. If you're open to buying discounted Amazon gift cards, check out Raise.com or Gift Card Granny, where people trade in their Amazon gift cards for cash- and you can score Amazon gift cards below face value.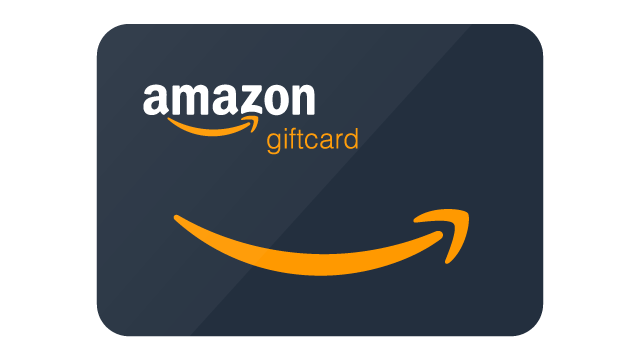 Amazon Prime Credit Card 5% Cash Back
Sign up for the Amazon credit card and get 5% cashback on all of the purchases you are already making. At the end of each month, when you pay off your card, you can claim your cashback, and it will go back into your account to be used on future Amazon purchases. If you are already an avid Amazon user, this cash back incentive is easy money back into your pocket.
Join Prime and Stop Paying For Shipping
Never pay for Amazon shipping again by signing up for Amazon Prime. Better yet, receive free two day, and sometimes even one day shipping on products across the entire platform. Amazon Prime also grants users access to unlimited streaming on popular movies and TV shows and even access to Amazon Music.

Sara Skirboll, Shopping & Trends expert for RetailMeNot, says a Prime membership is essential if you think you'll place at least 15 orders a year. That's at least one order per month — taking a closer look at your Amazon history might help you decide what's best.
Amazon Freebies
Many Amazon sellers opt out of spending their advertising budgets on billboards to reach new customers and instead run rebate campaigns as a way to get their product into the world. The concept of a rebate is very similar to the concept of sample distribution. (Think about how many things you have bought from Costco after trying a sample!) These freebies are available on rebate sites. The most user friendly rebate site out there is Rebaid.com! You can find hundreds of various gifts and gadgets at any given time- all either free or priced well below retail. Take advantage of this secret way to get free stuff and save big money on Amazon.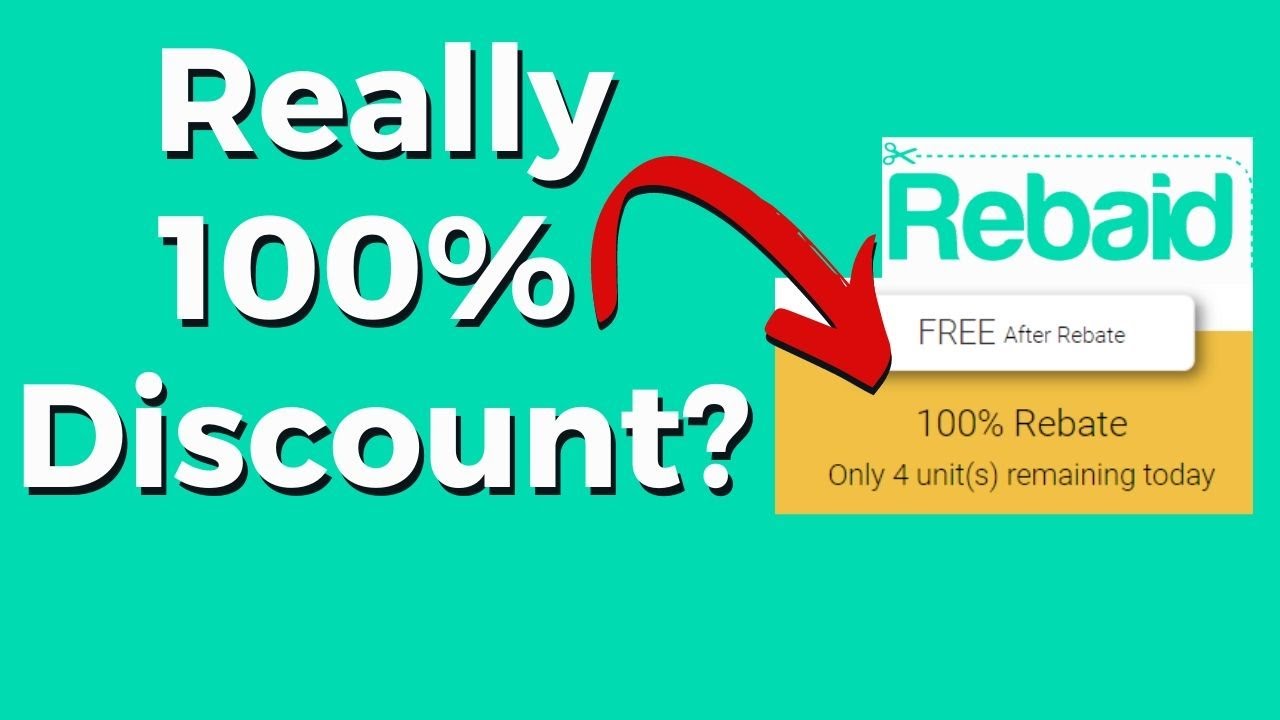 Price Tracker Websites & Chrome Extensions
Price tracking websites and price-tracking chrome extensions make finding the lowest prices easy. Checking prices to no end has become a thing of the past. These price tracker tools allow buyers to see the past cost and the expected projected cost. Buyers can be sure they are making informed decisions with all of the pricing information at their fingertips.
Get Paid to Shop on Amazon with Mypoints.com
MyPoints.com allows Amazon shoppers to link their mypoints.com account to their Amazon accounts. My points will then track purchases made on Amazon while simultaneously paying the buyers. You can receive points for shopping which can be redeemed for gift cards to be used at Amazon, or as cash. But it is a great way to save money on Amazon purchases, especially since it can be combined with other offers and deals like the cash back credit card.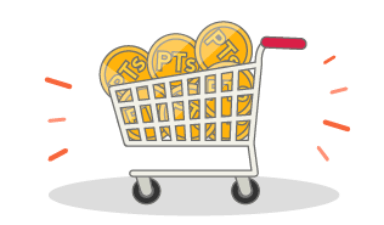 The "Today's Deals" Section.
Check out the "Todays Deals'' section of Amazon, where sale products are highlighted for a limited time. There are other promo's run by Amazon, called 'Lightning Deals" or "Deal of the Day'. These sections highlight even deeper discounts offered by the e-commerce retailer. Amazon even allows shoppers to set up alerts with the "Watch This Deal Feature" so shoppers can make sure they are getting the best price possible.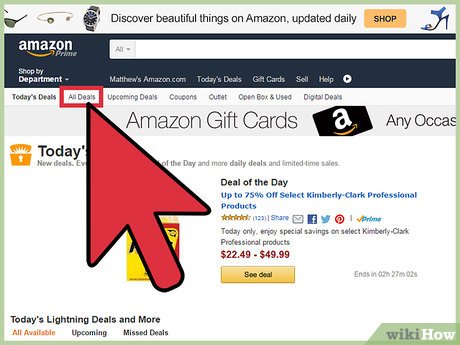 Watch Out for Sales Tax.
You pay sales tax when you have things shipped to states with sales tax, but you don't pay sales tax when buying gift cards- making gift cards the best option for gift giving on the Amazon platform. However, you will need to pay sales tax with the gift card if shipping to an area with sales tax.
Get Rewarded For 2 Day+ Delivery
Choose No Rush Shipping and get rewards and discounts on your purchases. If you're not in a hurry to receive your item, you can choose no rush shipping at check out. The difference in ship time is typically only a few days, but it can be worth it to save a few bucks!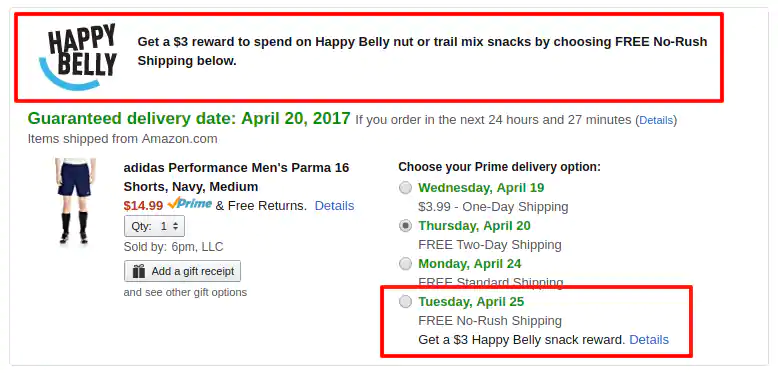 Amazon Trade-in Program.
Did you know that you can trade in your used stuff for Amazon gift cards? Amazon offers a trade-in program to its shoppers, allowing trade-ins of used and gently used items in exchange for Amazon gift cards. The trade-in eligible items are typically gently used electronics and books but there is a wide array of items that are accepted by Amazon's trade-in program.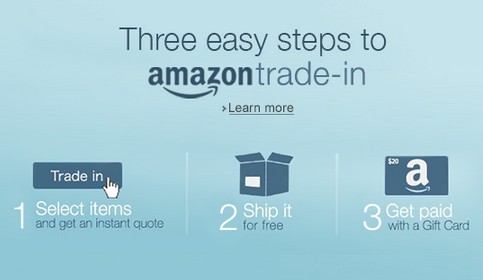 That's right, even Amazon has an outlet. The Amazon outlet is home to millions of overstocked items and is a great place to get even more considerable savings on amazon.com. You can find heavily discounted products at the Amazon Outlet in just about every category. There are best sellers, clothing, jewelry, electronics and more at the Amazon Outlet. The best part is you don't even have to leave your house, all of the products are just a click away from your typical Amazon site.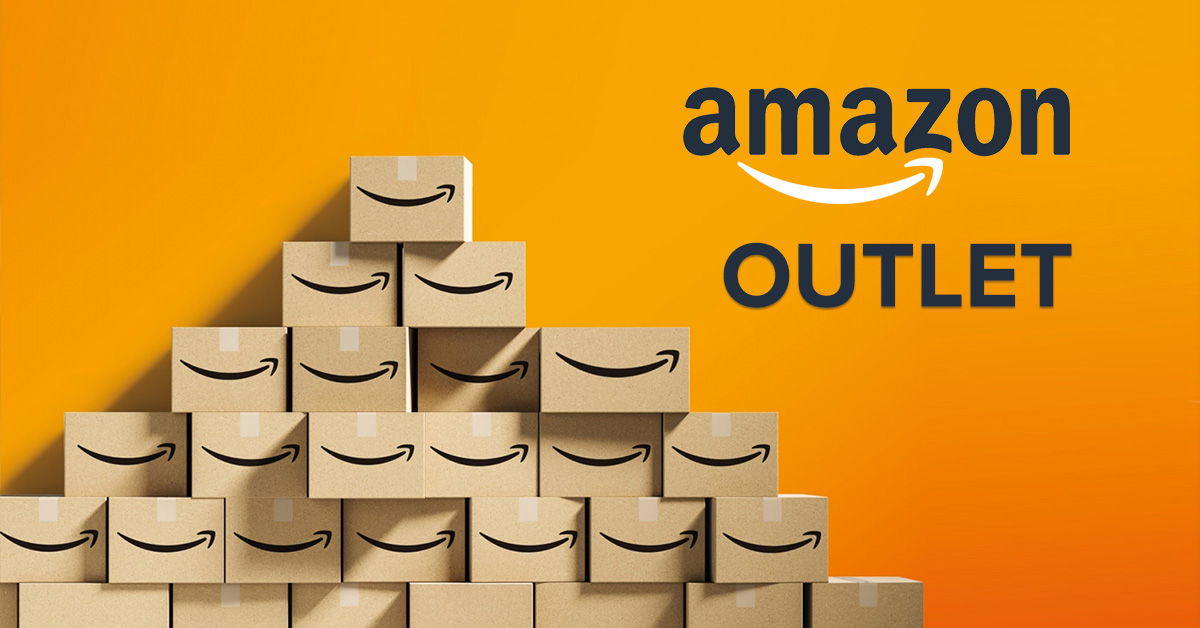 Other Ways To Save
If you're on a budget or just looking for new ways to save some dollars- spending less on amazon is a great place to start. If you're looking to save money on a house, check out our article "How to Save Money For A House" for home buyer-specific tips on saving money. If you are interested in saving money quickly, check out our article "How to Save Money Fast!"
Happy Savings!