Check out the top places to snag the best prices and get the most out of the Fourth of July holiday.
The Fourth of July is right around the corner. That means BBQs, fireworks, and SALES!
The Fourth Of July: known as America's Birthday, American Independence Day, or simply The Fourth. Whatever you want to call it, The Fourth of July is a pillar of American culture.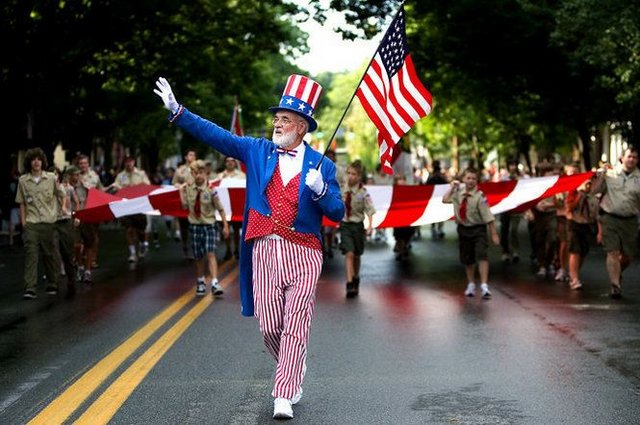 1776
The first fourth of July celebration was in 1776. Congress voted in favor of Independence from Great Britain on July 2nd, but The Declaration of Independence was not completed until July 4th. The declaration announced the separation of the thirteen North American colonies from Britain.
The King's Birthday
In the streets of the colonies, people cheered. They participated in celebrations modeled after the celebrations traditionally held for the King's birthday. Parades, concerts, bonfires, and cannon, and musket firing were all part of the celebration following the first public reading of the Declaration of Independence.
Succeeding Fourth of July celebrations saw toasts, speeches, ringing of bells, and marching through the streets. The Fourth of July did not start out as a backyard BBQ day of fireworks. Many colonies even held mock funerals, followed by celebrations for the King to symbolize liberation from his rule.
The Fourth of July instantly caught on amongst newly labeled Americans and quickly became a well-loved midsummer holiday.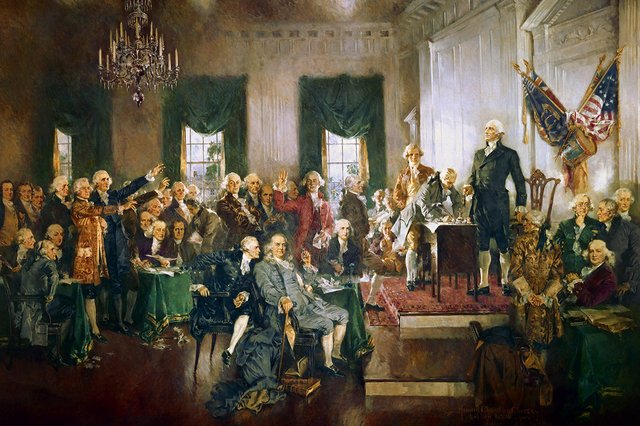 The Opposition
But not everyone was so keen on Independence Day being celebrated on the fourth. John Adams thought the appropriate day for celebration was July 2nd, as he believed it was the true birthdate of American Independence.
John Adams even wrote, in a letter to his wife Abigail, that July 2 "will be celebrated by succeeding Generations, as the anniversary Festival" and that the celebration should include "Pomp and Parade...Games, Sports, Guns, Bells, Bonfires, and Illuminations from one End of this Continent to the other."
Fireworks
When most people think of the Fourth of July, they think of fireworks. Fireworks are thought to have originated in China in 200 BC- And the tradition of setting off fireworks on the 4th of July began in Philadelphia on July 4, 1777.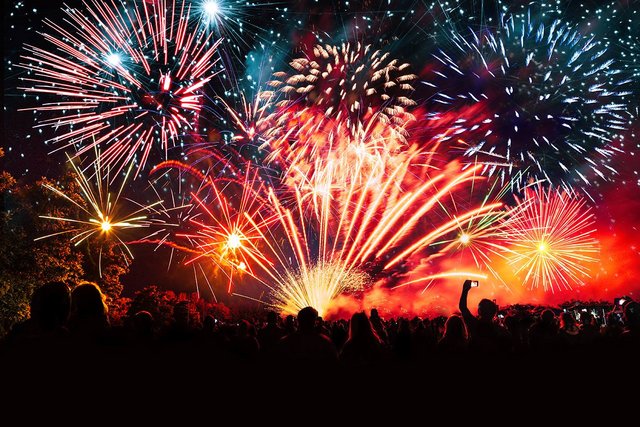 The Thirteen Gun Salute
During the first preplanned celebration of Independence day, there was a thirteen gun salute in honor of the thirteen colonies. The Pennsylvania Evening Post reported: "at night, there was a grand exhibition of fireworks (which began and concluded with thirteen rockets) on the commons, and the city was beautifully illuminated." That same night, the Sons of Liberty set off fireworks over Boston Common.
That Red, White & Blue.
Today, people celebrate the Fourth of July by watching fireworks and parades and having barbeques. Adults and kids alike dress up in red, white, and blue flag-inspired attire in order to honor America, the land of the free and the home of the brave. Americans also love celebrating the 4th of July with Sales!
SALES
Check out overstock.com to find exclusive sale prices on nearly all of their inventory. Overstock offers 20% off furniture, 25% off select rugs, 50% off outdoor stuff, just to name a few. Check out this bouncy house jumping slide, marked down for the Fourth of July event.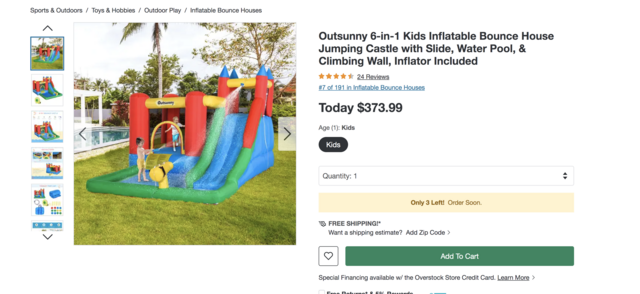 Have you been dreaming of a backyard garden but don't know where to start? These planter boxes are perfect for gardeners of all experience levels. Grow carrots, tomatoes, cucumbers, or even pumpkins in your planter box. This heavily discounted box is now available for only $80.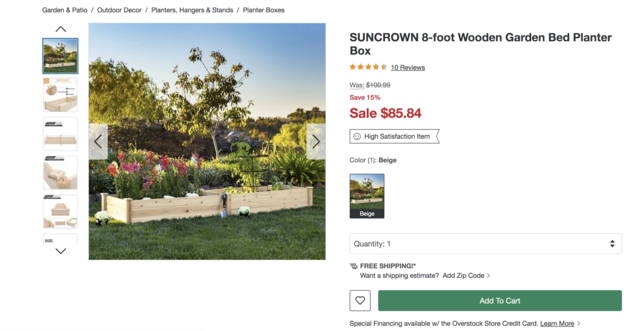 Extra seating for your summer seating arrangements is just a click away. Check out this outdoor living set available on overstock. Add seating to your backyard, or create your own backyard oasis. Don't miss this or any of the discounts on overstock.com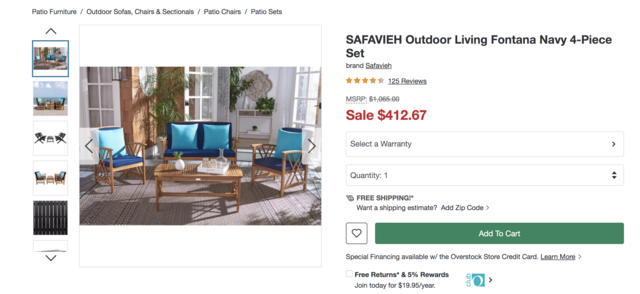 The Home Depot Red White and Blue Sales Event.
Check out the Home Depot Red White and Blue Sales event. Start a DIY project or remodel your home. Buy a new gutter or even a new fridge. If you're looking for big savings you have come to the right place, you can save up to $600 at Home Depot.
"How Doers Get More Done."
On the hunt for maximum savings? Make sure to stop by the Home Depot Fourth of July appliance sale. Home Depot is offering markups at forty percent off select major appliances, as well as savings upwards of $600 when purchasing multiple items.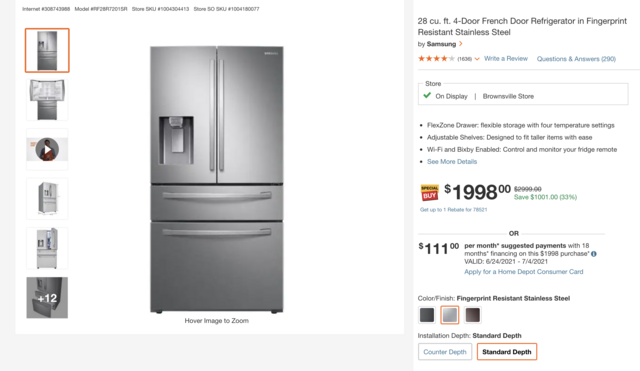 The Wayfair Independence Day Sale
Wayfair is offering 60% off select furniture and home decor items. Check out their website and learn how you can make the most of your outdoor space or redecorate your kitchen. For a limited time, Wayfair is offering decor, lawn games, furniture, and outdoor seating areas.
World Market
Take up to 50 percent off of imported goods from World Market, and make that 70 percent off if you're a first responder, health care worker, or teacher. Sale items include bedding, towels, rugs, seating, and other home decors.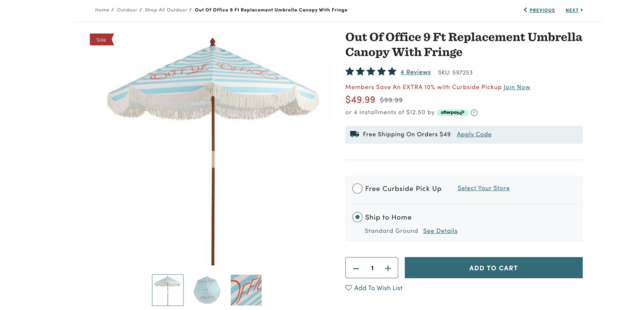 Lowes
Lowes has a Fourth of July Section that is constantly changing. Make sure to check out their site between now and the fourth to see what deals they are offering. Outdoor cookware, washers, dryers, and kitchen appliances will be marked down by up to 40 percent off. Make sure to check out the Lowes Rebate program. Click our article Lowes Rebate Center to learn more.
Crate & Barrel
Crate and Barrel is offering their timeless chic decor and their kitchen items at 30 percent off the listing price. You don't have to wait for the Fourth of July. The sale has already started. However, the most significant savings will be available in the clearance section of their website to see the new additions that are made every day.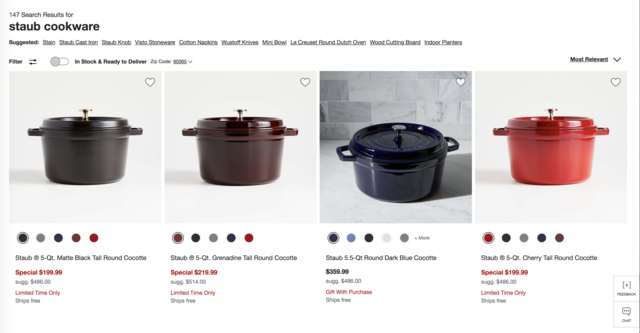 Fifty Percent Off Staub cookware.
Lowes is offering large markdowns for the fourth of July, with an assortment of products changing every day. They are also offering customers major rebates on a wide array of products and major appliances- including washers, dryers, kitchen appliances, and even grills and accessories. Check out our article on the Lowes Rebates Center here.
Walgreens
Don't worry. Your favorite one-stop essentials shop is also offering major sales. Get 20 percent off sitewide for the July 4th Holiday, with code SUMMER20. Get everything from toilet paper to mascara to candy at the Walgreens sale. You can even shop online using discount code BOGO50 for 50 percent off select health and wellness items. Military veterans will receive an extra 20 percent off from July first through the fourth.
KIND Snacks
Stock up on your snack bars as part of your summer travel must haves list. Here are our top Summer Travel Must-Have items. The perfect mix between healthy and divine, Kind snacks offer sustenance and energy and are an easy thing to throw in your bag that the whole family will love. Take 20 percent off any order of Kind Snacks from July 1 through July 6 online by using promo code "JULY4" at checkout.

Don't Forget About Your Skin.
Origins is offering 40 percent off select items, including their new Mega-Mushroom Skin line and Ginzing refreshing eye cream. Don't miss an opportunity to try out their new products at a fraction of the price.
Sephora
Even Sephora is partaking in the sale. Get 25 percent off all Fresh Brand Products, and free shipping site-wide.