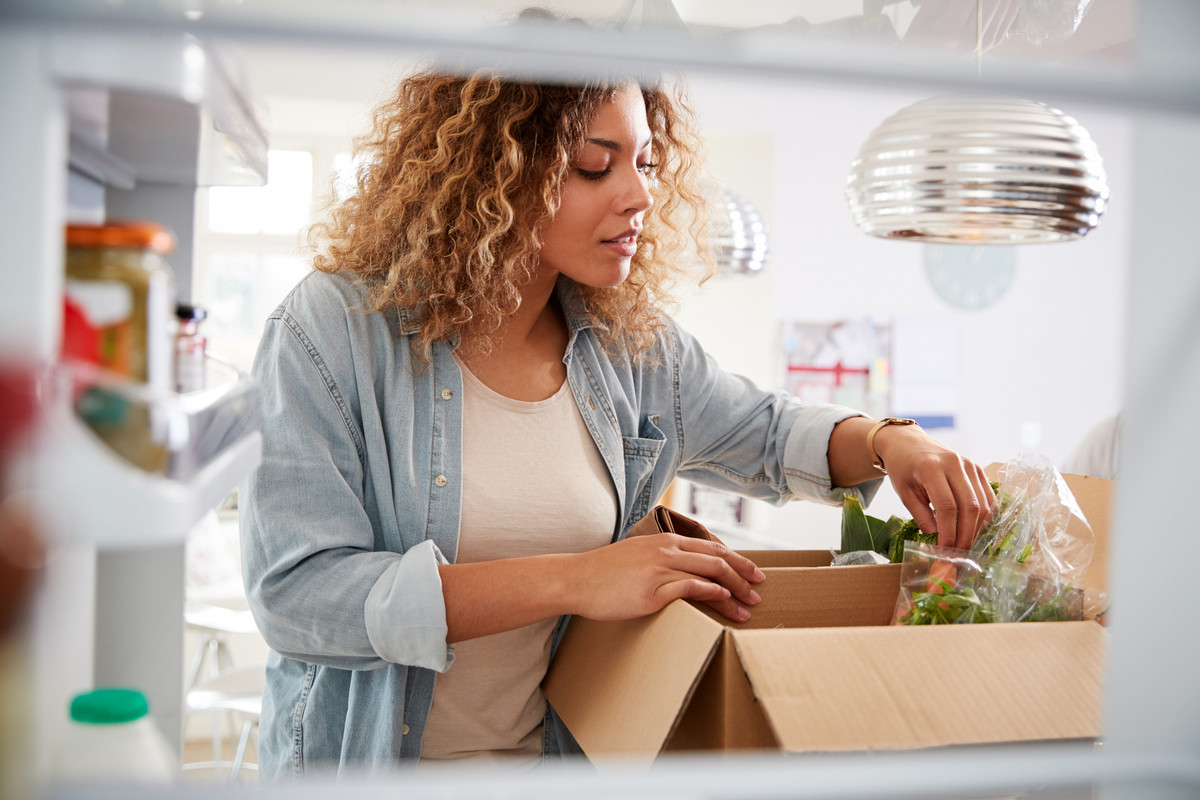 Five Meal Delivery Services That Might Be Less Than You're Spending On Groceries
Meal delivery services have drastically changed over the last 10 years. They are no longer high priced, and time-consuming like the original programs to hit the market.
If you tried Blue Apron circa 2013 you may know what I am talking about. Blue Apron was first created as a meal delivery service, that was formatted like a cooking lesson. They were great for people learning to cook as they provided clear step-by-step instructions on how to complete basic and advanced kitchen tasks. The boxes would have aspiring chefs boiling fresh fruit for homemade jam, and pickling their own vegetables. The boxes were charming and informative, but labor-intensive. From the popularity amassed by the Blue Apron box, a hole in the market was identified, and mainstream meal delivery became a "thing."
The meal delivery service landscape in 2022 caters to the modern American family, rather than the aspiring chef. Companies have tailored their approach to appeal to the needs of a customer base who is busy, health-conscious, and looking to save money where it counts. Meaning the boxes available today are not only delicious and easy but economical too.
Because let's face it, making dinner is a time-consuming activity, and meal prep requires a lengthy planning process. If there are ways to carve more time into your schedule AND save money, why wouldn't you integrate them?
Choosing a meal delivery service with so many on the market can be hard. Luckily we have put together our top five meal delivery services that are both budget-friendly and delicious.

Hello Fresh
One of the first services on the market, Hello Fresh has expanded to offer over 50 different meal selections each week to choose from. When signing up, you can choose from one of six plans: Meat & Veggies, Veggie, Family-Friendly, Fit & Wholesome, Quick & Easy, and Pescatarian.
Hello Fresh also has one of the largest service areas- delivering food to all of the continental United States. Their options include traditional favorites, like spaghetti and meatballs, or grilled chicken dishes. But they also offer lots of internationally inspired cuisines, with menu categories like tasty Thai recipes, and Latin American selections. You can even get Bahn Mi
With the largest selection of meals available, the largest service area, and very reasonable prices, Hello Fresh is our best value meal delivery service.
Price: $7.99 per serving

Everyplate Meals
Owned by Hello Fresh, Everyplate is half the price of other options, with introductory meals available for only $1.79 per meal. As perfectly stated on their website: "While meal kits are normally associated with luxury and a premium price tag, with EveryPlate it's not the case. Even at full price, dinners are only $4.99 each. Yep, that's up to 56% cheaper than other leading meal kit companies*."
Everyplate is significantly cheaper than competitor services. Everyplate meal selections focus on comfort foods with a twist. So menu items will be things that are almost familiar, like a chicken sausage sandwich with dijon mustard, or white bean and tomato stew. Some issues: Everyplate does not offer meal options for allergy-free or restricted diets.
Price: $4.99 Per Serving
A pressing question from Hello Fresh and Everyplate users: What is the difference?
Hello Fresh Vs. Everyplate
Hello Fresh and Everyplate are similar in concept, but differ when it comes to price and meal selections. Hello Fresh has a larger and more diverse assortment of meals, with over 50 weekly options to choose from. They also cater to an assortment of restricted diets and food allergies. Everyplate comes with fewer options but is significantly cheaper. So the meal plan that is best for you is dependent on your preferences.

Dinnerly
The cheapest option is Dinnerly. They are able to offer the most affordable meals by using a few cost-cutting tactics. You will not find recipe cards in the Dinnerly boxes, as the cooking instructions are only available online. Customers can choose between 28 easy recipes each week, that are all picky eaters approved. The flavor profiles could be described as basic, but if you are cooking for small children it makes Dinnerly a family-friendly option. There are also only a few options for allergy-free or restricted diets.
Price: $4.69 Per Serving
Home Chef
The most convenient option for families looking to save time is Home Chef. The meals can be prepared in as little as 5 minutes- yes you read that right, 5 minutes! Most meals have a 5 minute prep time and a 15 minute cook time. Everything comes pre-chopped, pre-packaged, and pre-approved. Meaning you can focus on the important things in life. Home Chef even offers organic options. But they are unable to accommodate to strict dietary restrictions. But if you are looking for fast, this is your best option!
Price: $8.99 Per Serving

Yumble
Do you have kids aged 1 to 12? Then Yumble might be for you. Yumble offers meals that are created for picky palates, while still being nutritious. There is a four meal minimum, but if you are looking for fun, easy and affordable new ways to feed your kids this might be it! Yumble has balanced kid-friendly meal options like grilled turkey, green beans, and apricots or scrambled egg empanadas. Prices vary depending on how much you buy. But at the cheapest option prices are 6.90 per serving.
Price: $6.99 per serving.