For the Dads who don't love stuff- celebrate Dad with a gift that will add meaning to his life!
Fathers Day is just around the corner, making now is the perfect time to plan a Fathers day gift for all of the Dad's in your life. This Father's Day, surprise Dad with something he will actually be excited about. Here are 10 out-of-the-box Fathers Day gift ideas that are fun, functional, and fuss-free.
Get him something you know he will love.
A Lesson
If you don't know what to get your Dad, go try gifting an experience and give him the gift of knowledge. Lessons are a highly underrated gift that your Father will find rewarding. There are few things more gratifying in life than learning a new skill. A lesson could inspire a new hobby. Or, if it doesn't, the simple act of trying something new is extremely satisfying.
Here are some lesson ideas:
Guitar lessons- Turn your Dad into the next Jimi Hendrix with some guitar lessons. You could start him off with one lesson where he learns to play his favorite song, or you could sign him up for a year-long commitment and make him a guitar master.

Golf lessons- Take your Dad from Steve to Tiger, with some golf lessons. Even Tiger Woods himself has a coach. There is no golfer too good for a golf lesson.

Fishing lessons- Give your Dad some fishing lessons for a fish he has never caught before. If you're on a coast, give him a deep-sea fishing lesson or a lobster catching lesson. If you're inland, sign him up for a lesson that will teach him to wrangle a catfish or catch a salmon.

Scuba lessons- You would be shocked to hear how many people include scuba diving on their bucket lists. Yet, in 2019 only 2.8 million Americans took part in Scuba Diving. Send your Dad to the depths of the sea with a scuba lesson, where he can swim with the fish.

Beer brewing or tasting lessons- Let your Dad tell people he is an expert beer drinker by giving him expert-level beer tasting lessons. Or hire someone to help your Dad figure out how to brew his own beer with a beer brewing class.

Surfing lessons- Get your Dad to start using phrases like Alley Oop and Foam Climb by giving him the gift of surf lessons. He will be shredding the gnar by Thanksgiving, and then you can get him board wax and a new leash just in time for the Holidays.

Cooking lessons for his favorite cuisine- Is your Dad a sushi fanatic but couldn't roll a roll to save his life? Show him how to make his favorite meals by giving him the gift of a cooking class. He can learn how to hand-roll a spicy tuna roll, hand roll noodles, or master the filet mignon.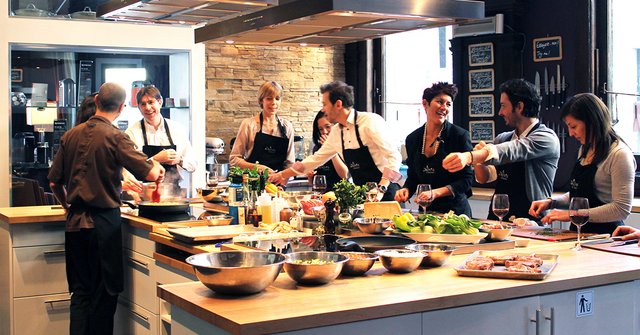 Activity Clothing
Does your old man have a favorite activity? Does he fly fish on weekends, bike during the week, golf, or is he a runner? Get him functional clothing for his favorite activity. Buy high-quality biking shoes, a new fishing pole, a new driver golf club, or perhaps a new caddy.
A Trip For Dad
Now is the time to finally organize that cross-country road trip, that ski trip, or that camping trip your Dad has been talking about for years. Organize a trip, bring your mom, or surprise him by inviting his siblings- make it a family affair in his honor. A trip that he doesn't have to plan will make him happier than any material possession. Here are some spots your Dad might love:
The Grand Canyon- "The wonders of the Grand Canyon cannot be adequately represented in symbols of speech, nor by speech itself." Give your Dad a gift that money cannot buy: The gift of awe that comes from experiencing things greater than yourself. Take Dad on the trip of a lifetime and make this Fathers Day one to remember.

Yellowstone National Park- Another Magical experience; Yellowstone National park is a place that makes you reevaluate your place in the world. Camp or hike in Yellowstone national park and receive an unforgettable experience.

Miami- If your Dad loves the sun and a mai tai, take him to Miami. A vibrant mix of culture, fun, and sand, Miami has things to do for any dad. Rent a boat for a day, or relax on the beach.

Sporting Event Tickets- Take your Dad to a ball game! Football, hockey, or even baseball tickets make great gifts for Dad. A sporting event is a great opportunity to bond with your Dad over scoreboards and snacks.

Tickets to a Concert- Take your Dad to a show! Sing at the top of your lungs together to the Eagles, and A Beatles cover band, or any other music you can think of.

Camping Trip- Build memories with a camping trip. There are few experiences more bonding than sleeping outside and trying to light a fire. Roast marshmallows and eat dinner out of a can on a Father's Day camping trip.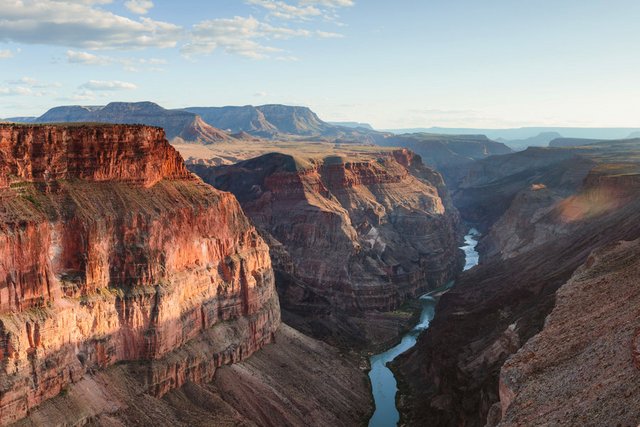 For The Stressed Out Dad
While it may not be the first thing that comes to mind for Dad, a massage is sure to be a gift he will appreciate. Very few people can refuse a good massage. Get the dads in your life a ticket to relaxation with a quick 30-minute massage or a deep tissue one-hour massage. If your Dad doesn't like going in for massages, consider gifting him a massage chair or a massage chair insert.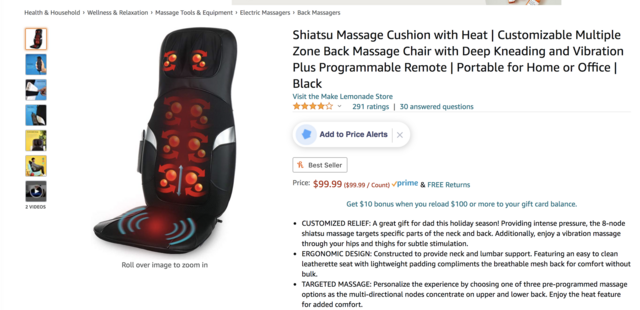 Sports Subscription/ Fight Subscription
The number of Americans who say they watch television via cable or satellite plunged in recent years, from 76 percent in 2015 to 56 percent in 2021. Cable viewership is being decimated by subscription services. Companies know where their money is- many of the good movies or popular sporting events are reserved for users who pay for certain extra subscriptions on top of the basic channels. Get your Dad HBO plus, or prepay for a highly anticipated fighting match. Your Dad will appreciate the thought you put into his gift, and he will be able to appreciate watching sports all year long.
For the Grill Master
If you have grill master fathers in your life, your gift-giving will be easy. Dad's love new grill accessories. Anything from new tongs and spatulas to specialty charcoal or custom lighters. Get your Dad a personalized apron for grilling, with his name on it, or perhaps your face. So that he can always think about you, no matter how far away you are.
Don't forget, an indoor grill for Dad is also an option. The George Foreman is a popular choice amongst indoor grillers. Dad can make himself a grilled chicken sandwich at a moment's notice. No open flame required.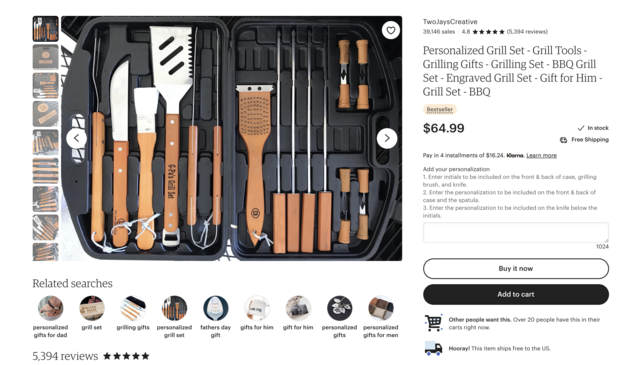 For The Dad That Has Everything
If your Dad is picky and already has everything he could ever possibly want, consider going the funny route. Gift your Dad a pair of socks with your face on them, a hat that says "World's Best Dad," or a blanket with you and your siblings posing. Your Dad will appreciate the laugh and cherish the gift forever.
For The Dad Who Loves To Travel
If your Dad is a world traveler, or even if he just loves a quick weekend away- consider getting him new travel bags. Packing cubes are a life-changing addition to any suitcase. Adding packing cubes to your life is like adding drawers to your closet. They are an extreme aid in organizing, finding everything, and then unpacking. If he already has packing cubes, a nice new suitcase, or a carry-on duffel bag are both great options. Here are some new trendy and sturdy travel brands.
Dagne Dover makes nice new Neoprene Duffel bags.

Tumi makes suitcases that will last a lifetime.

Calpack makes trendy suitcases with lots of compartments.

Away allows you to charge your electronics from anywhere with built-in USB ports on most of their suitcases.
For The Dad Who Loves A Brewery
If you can't pull your Dad away from the breweries on weekends, consider gifting him a beer-making kit. He can start his beer-making project in a dark closet in his home and learn how to make his favorite beverage. If your Dad is already a master brewer, then you have plenty of gifting options. Get him new bottles so that he can bottle beer to share with his friends. Get him fancy brew pots and kettles—a stainless steel burner or a glycol cooler.
A Heartfelt Video Montage
Last but certainly not least, we have the video of all of the family members saying, "Thank you for being my Dad." Ask everyone in your family to take a horizontal video on their phone, and share a memory with Dad. Stitch all of the videos together, and Dad will have something he can watch and cherish forever. Oftentimes it is the littlest of things that matter most. Having everyone expressing gratitude in one place is bound to make ripples in your dad's life.