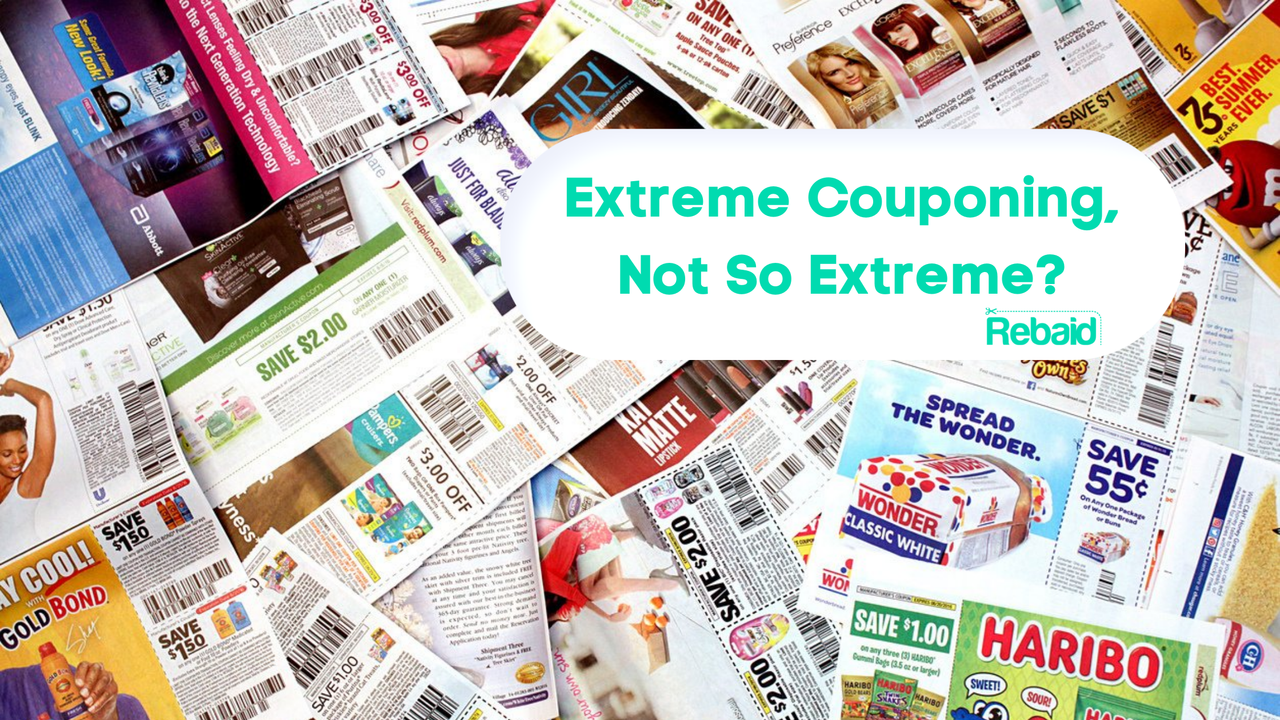 Extreme Couponing has made it to mainstream media in recent years thanks to TLC shows, and social media creators illustrating the practice. This buzz has led many coupon-curious shoppers to ask the question: "Where do I start?!" Get an introduction to the lingo, and learn some not so extreme coupon methods that you can implement today, right here!
The Origin of The Coupon
The first coupon ever offered was created in 1887 by Coca Cola. The company was only a year old, and they gave out coupons for a sample of their drinks. In 1895--just 8 years later, Coca-Cola was sold and consumed in each and every territory of the United States. Can the rocket to success be attributed to their strategic use of coupons?
Coca-Cola Coupons, were the first coupons ever issued.
According to Coupon Sherpa:
"Atlanta businessman Asa Candler had a brainstorm in 1887 when he created the first coupon. At the time, brainstorm referred to a brief period of insanity, but you can't question the Coca-Cola co-owner's sanity when he hit upon this invaluable marketing device.
Candler's invention transformed Coca-Cola from an insignificant tonic into a market-dominating drink. His hand-written tickets offered consumers a free glass of Coca-Cola, then priced at five cents. Between 1894 and 1913, an estimated one-in-nine Americans had received a free Coca-Cola, for a total of 8,500,000 free drinks. By 1895, Coca-Cola was being served in every state."
So what was Candlers most successful creation: Coca-Cola or the coupon?
After their initial launch with Coca-Cola, coupons had a slow start. They did not gain major popularity until the 1950's when other major brands started using their benefits as a marketing tool. In 1957 the Nielsen Coupon Clearing House was established to act as a middle man between manufacturers and retailers, because of the sheer volume of coupons in use.
Coupons Today
According to a survey by RetailMeNot, a majority of millennial shoppers say they won't even make a purchase online without looking for a deal or coupon first. With so many coupon sites offering exclusive deals on major websites like Amazon, Target, Walmart, and Etsy, there is no reason to pay full price for anything. So have coupons completely revolutionized the way we shop? The answer is yes!
Extreme Couponing
Many shoppers in the coupon space have taken things a step further into the world of extreme couponing. More of a lifestyle than anything else, extreme couponing is the strategic use of coupon stacking, that turns a profit for couponers. Shopping trips done by extreme couponers can take hours of planning, organizing and preparation. And can even result in retailers paying consumers for the merchandise they are going home with.
Rock Bottom Price
Couponers are constantly on the hunt for the elusive rock bottom price- or the absolute lowest price a product will sell for. This price is usually a small fraction of the Market Suggested Retail Price, or even completely free, yes FREE. So you might be asking: how does this happen? Items can end up being free with coupon stacking…
💡 Pro Tip: Check out this downloadable list from Southern Savers, that contains all of the Rock Bottom Buy Now prices for common household items.
Coupon Stacking + Money Makers
Coupon or deal stacking happens when a store releases its own promo or sale and that sale is combined with a manufacturer coupon. For example, say a tube of toothpaste is on sale from $4 to $1.96, but then the manufacturer releases a $2 off coupon. That will essentially create a 4 cent profit for the shopper. If the couponer buys all of the toothpaste the store has, say 50 tubes, the shopper will walk out with a $2 profit and 50 tubes of toothpaste. This turns a profit for the shopper and is called a Money Maker. This also starts the process of creating a stockpile.

Coupon Stockpiling
If you have ever wondered why extreme couponers have stockpiles like the one shown in the image below, coupon stacking is the reason. Extreme couponing isn't just about saving money, it can also be about getting paid to shop. But as this is can be too much product for one person, or even one family, many couponers, will resell the items for an additional profit. Many other couponers will donate the items to shelters or places in need of supplies.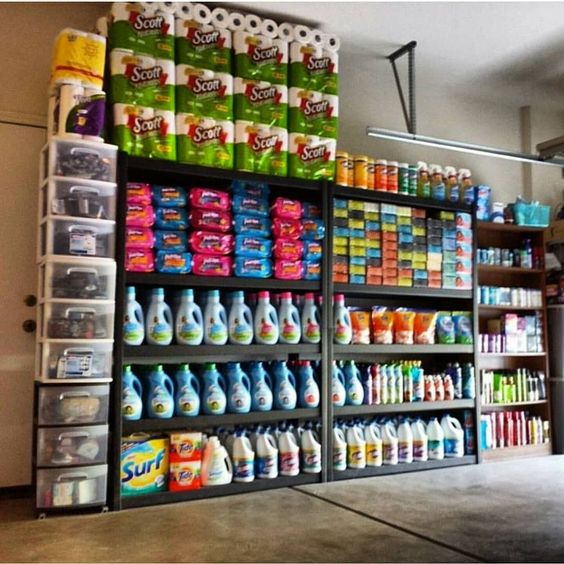 💡 Pro Tip: If you're looking for an extra detailed guide on the serious couponing lingo, like CRT or YMMV check out this Beginners Guide to Couponing Terminology brought to us by extreme couponer, Freebies and More.
Where to Find Coupons?
The days of fishing coupons out of cereal boxes are long gone. And while coupons are still featured in many publications like newspapers and magazines, the large majority of coupons are shared online. There is a decent selection of websites that offer coupons online. Some online coupons are available for online purchases, and other coupons called printables are available to print out for in-store use. The coupons available in magazines and newspapers are called Insert Coupons and are generally favored over the online versions in the extreme couponing community.
Understanding Your Coupons: Usage Limits, Fine Print, and More.
Technology has come far enough in recent years to make excessive usage of online coupons, even the printable ones tricky. Printable coupons have special codes and numbers on them, making each one unique. So if you are trying to print past the printing limit enforced on most sites, or make copies of coupons you have already printed, it will not work. -
However, many of the insert coupons found in newspapers and magazines do not have usage limits. Making the insert coupon variety the best for the stacking, and the most loved by extreme couponers.
It is also important to note that many cashiers and store employees do not know all of the rules associated with a specific coupon. Many workers are seeing these coupons for the first time, just like you are. So make sure you are taking the time to read the fine print on each coupon before you enter a store. This will help you to not only familiarize yourself with the rules of each coupon itself but to understand the best use. When reading the fine print you may come across stipulations like "maximum use of 4 per day."

Organization Tips
Couponing may be all fun and games, until you're at the register and can't find all of your coupons. Make sure you employ an organizational method that works for you. Whether that is a folder, or a binder, or a Pendaflex portable file box - having all of your coupons in one place, and preferably labeled can make the difference between a major couponing trip and a minor one.
In Summary
Extreme Couponing doesn't have to be extreme, it can be clipping a few coupons and saving a few dollars. But if you are interested in creating a Stockpile and going through the motions of this extreme shopping practice, well, now you know the basics. Get out there, start shopping, and most importantly start saving!