Campers around the country are flocking to National Parks this summer- eager to hike, swim and sleep under the stars.
While booking up campsites for the great outdoors, many people forget that camping is not a typical vacation. There is a ton of planning and preparation required for even just a short weekend trip.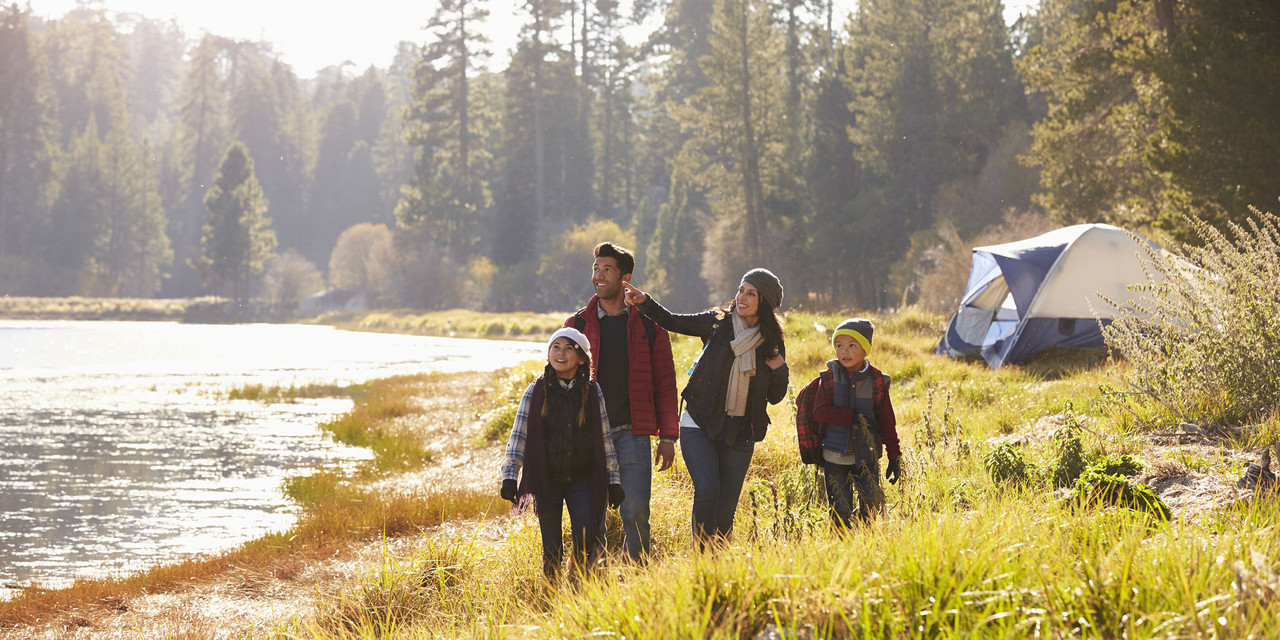 Every year thousands of campers abandon their reserved sites early in favor of the simple pleasures of home. This fleeing usually happens when campers get hungry, want to shower, or aren't sleeping comfortably! These are all camping hiccups that are easily avoidable through proper planning and packing.
It is easy to remember to pack fun things like inner tubes, but it is a little bit harder to pack foods for breakfast, lunch, and dinner when you have picky eaters in tow. Especially when all you have to cook with is fire. Here is a thorough list to ensure you have everything you need for your next weekend in the wilderness.
Home Is Where the Tent Is!
The first thing on our list and arguably one of the most important things is the tent. The tent you pack can really determine the level of fun you have on the trip. If you are hiking in to your campsite, smaller tents are the way to go. But if you are doing a traditional drive in camping, especially with children, the bigger the tent, the better. You have to remember when buying a tent that "sleeps four" means four sleeping bags can line up next to each other on the ground. It does not mean four people can be moving around in the tent at one time. If you are a family of four, consider a tent that sleeps eight or more people. That ensures everyone will have their personal space inside of the tent.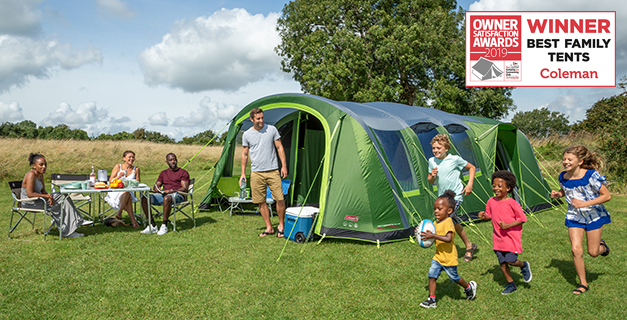 Floor Mats, Blow Up Mattress, and Bed Padding
While some hardcore campers may consider extra sleeping supplies frivolous, there is nothing worse than a poor night's sleep. Luckily for those of us who like sleeping under the stars but also like sleeping on top of a bed- there is a new air pump on the market! This air pump can be plugged into the cigarette lighter of your car. Meaning you can blow up a queen sized air mattress from anywhere and sleep comfortably from anywhere too!
If bringing a full blow up mattress camping is not your style, there are plenty of other low-key sleeping supplies that can make sleeping on the ground better than it sounds. There are all sorts of camping floor mats and foam toppers that make great additions to any tent. Just make sure to pack something to pad the space between your sleeping bag and the ground, or you might not make it through your reservation.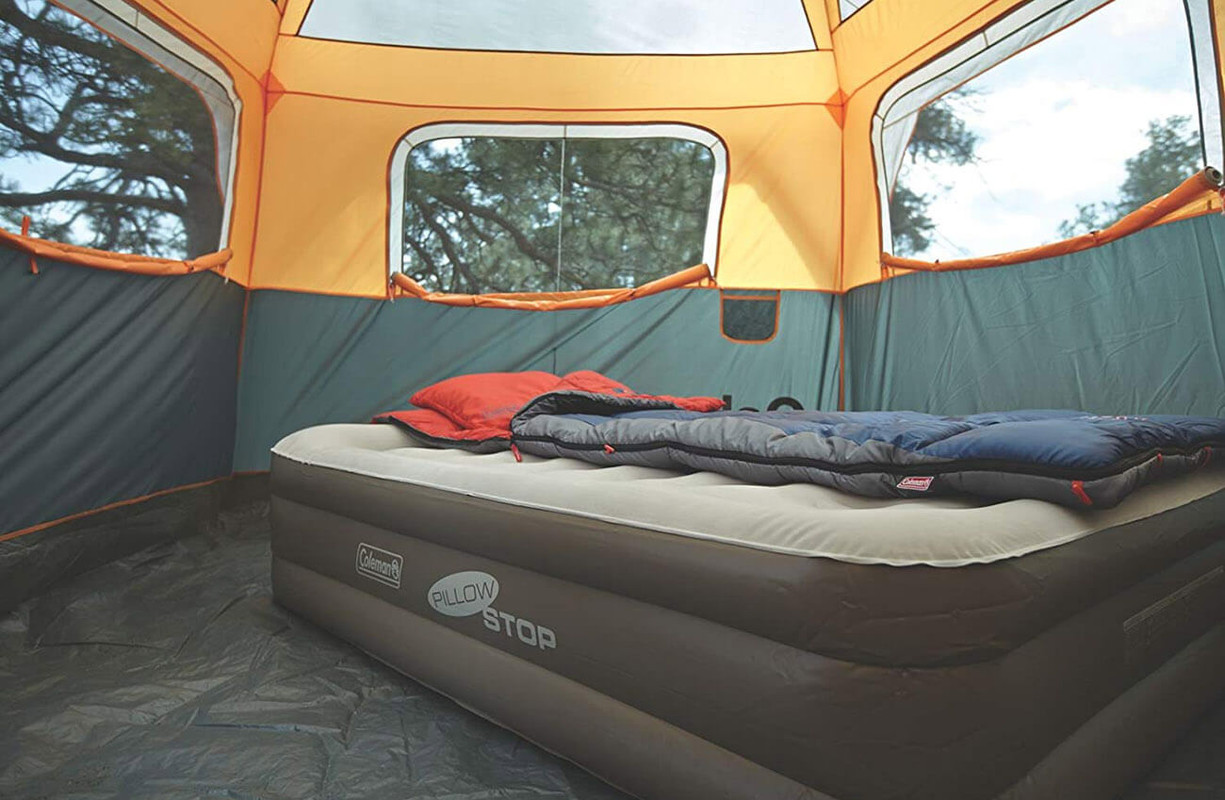 In order to sit around the campfire, one must bring chairs!
If your campsite comes with a picnic bench, you may not need to break extra seating. But having additional- and moveable- chairs when camping can come in very handy. If you want to sit around the fire, or if you just want to lounge and read a book, you will want to have your extra chairs.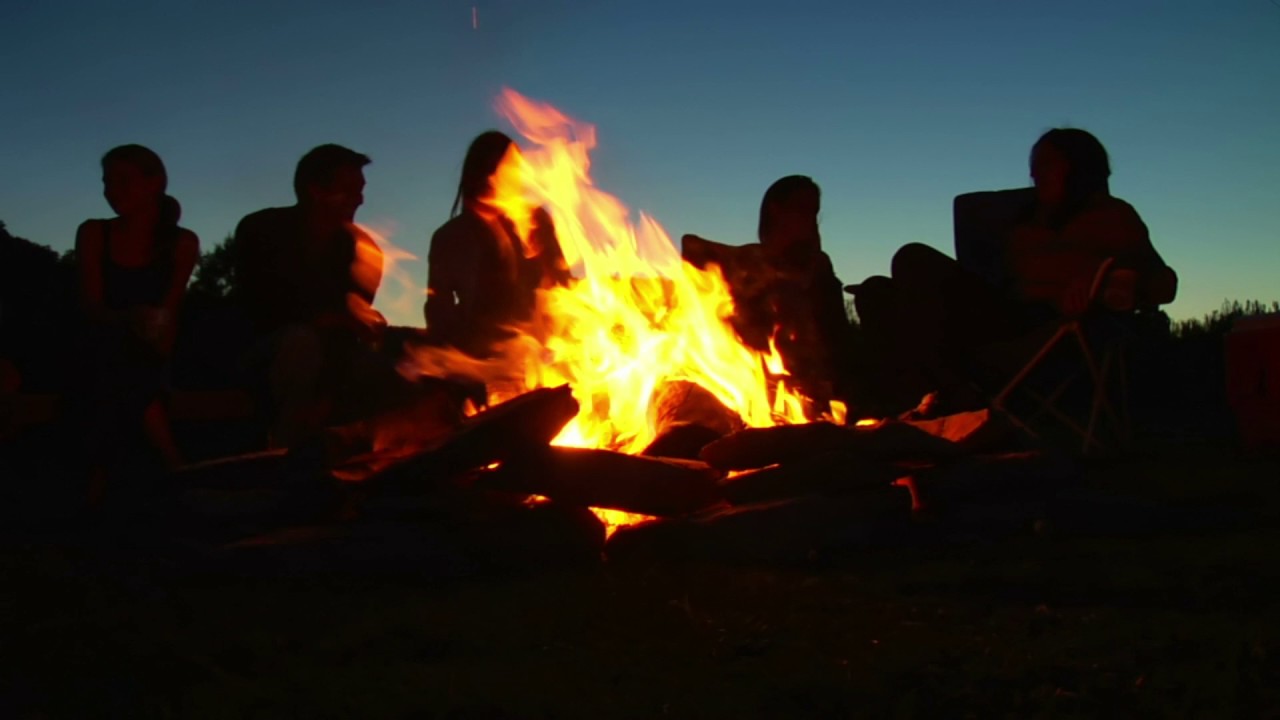 Tables: One of humanity's most underrated inventions.
Even an additional folding table can be nice when camping. The more surfaces, the merrier. We take flat surfaces for granted in our homes and forget how often we use them because they are everywhere. But when you are camping, you will need flat surfaces for cooking, cutting, playing games, eating, and just as a place to store things.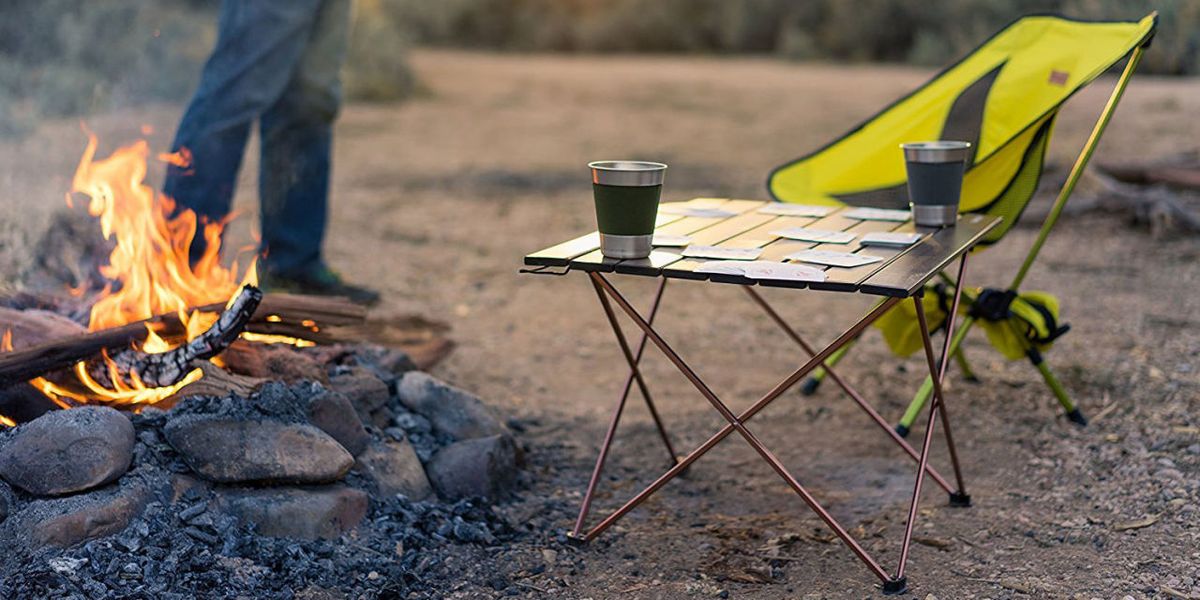 No camping bag is complete without baby wipes.
Whether or not you are staying at a campsite with showers, it is a good idea to bring baby wipes and face wipes. Wiping your face and body down with baby wipes shouldn't become a regular thing in lieu of a shower, but if a shower isn't available, baby wipes will do the trick! They are good to have around the campsite, to wipe your hands before eating, or your face or feet before sleeping- especially if you don't have running water close by.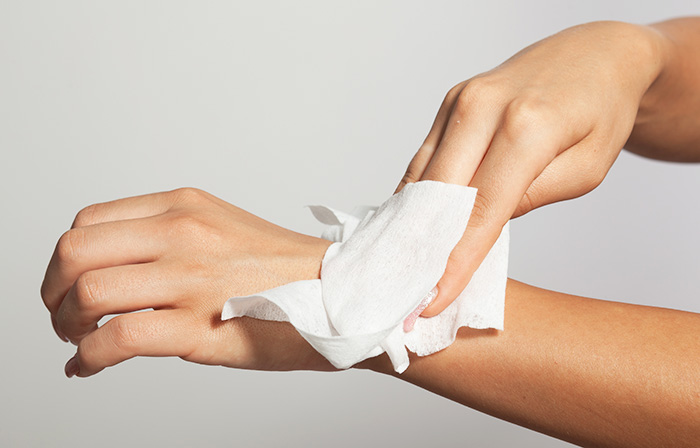 Food! Food? FOOD.
Ditch the normal camping food like hot dogs and eggs, and take some slightly less traditional camping meals.
Our number one choice is the bean burrito!
Burritos make a great meal on the road. Pack a can of black beans, some cooked rice, tortillas, and hot sauce. None of the ingredients need refrigeration, and rice and beans work together to form a complete protein. So you can focus on having fun.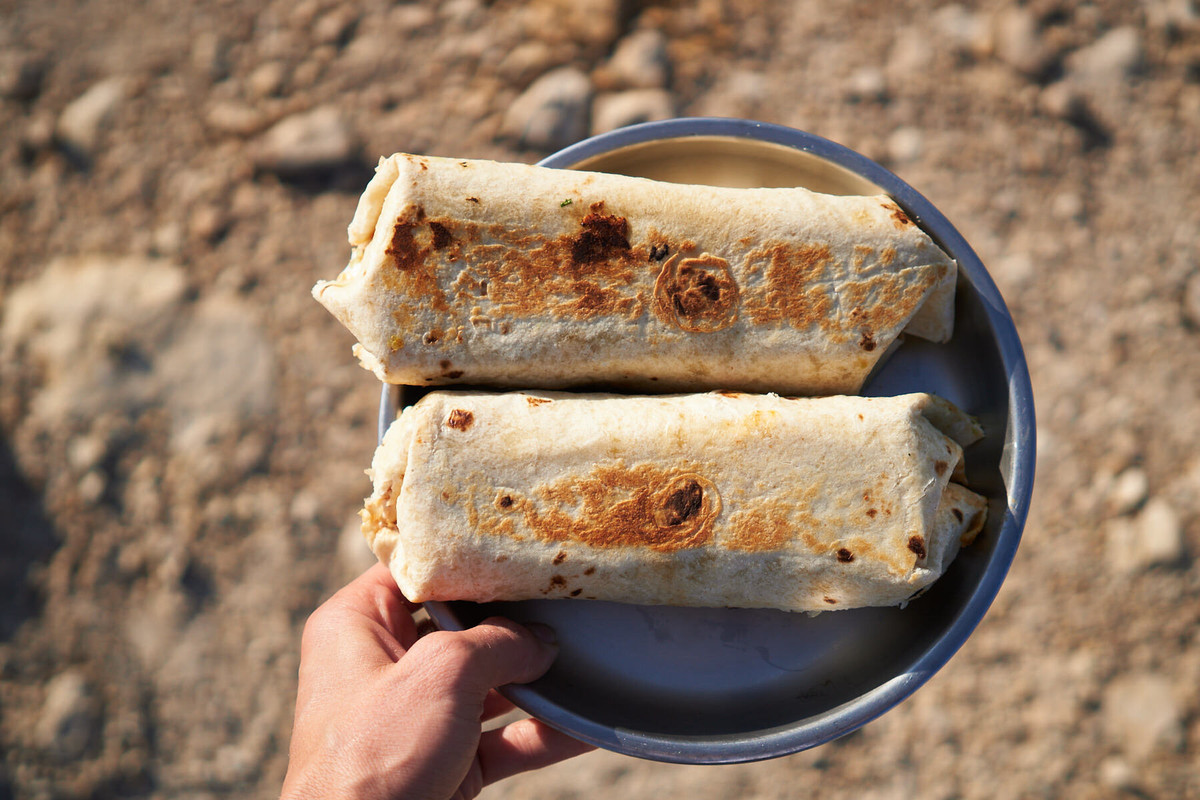 They're not glamorous, but Ensure shakes provide concentrated calories and protein- which are essential when camping.
Many people do not think of this but pack a non-perishable meal replacement shake on your next camping trip. A convenient addition to a camping trip if you are traveling with children. Protein powder falls into the same category as ensure- and is slightly easier to transport. Protein powder can also be purchased in single serving packets. But Protein Powder mixed with non-perishable milk, like oat, almond, or even soy, will give you the nutrients you need for a day outdoors.
Protein Power
Protein bars, along with other granola bars, are handy and quick snacks for a camping trip. Not to mention packed with nutrients to keep you full and energized during your trip.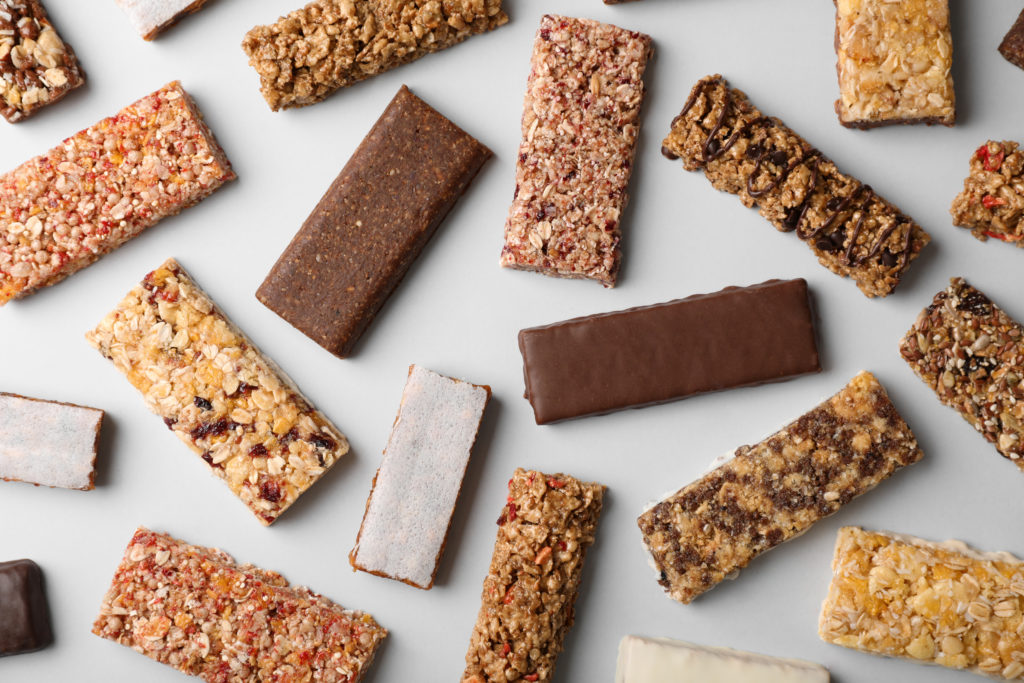 Rice is great if you're really hungry and want to eat 2,000 of something.
Rice does not need to be refrigerated after it is prepared, and it makes an excellent addition to any campsite dining menu. Pack rice, soy sauce packets, and some Hard Boiled Eggs, and you have a healthy breakfast that doesn't need refrigeration.
War Foods- Canned Vegetables & Soups
Canned veggies and soups make another great non-perishable item to bring camping. Chicken noodle soups, chilis, and even lentil soups make excellent meals on the road and typically fill in as complete meals.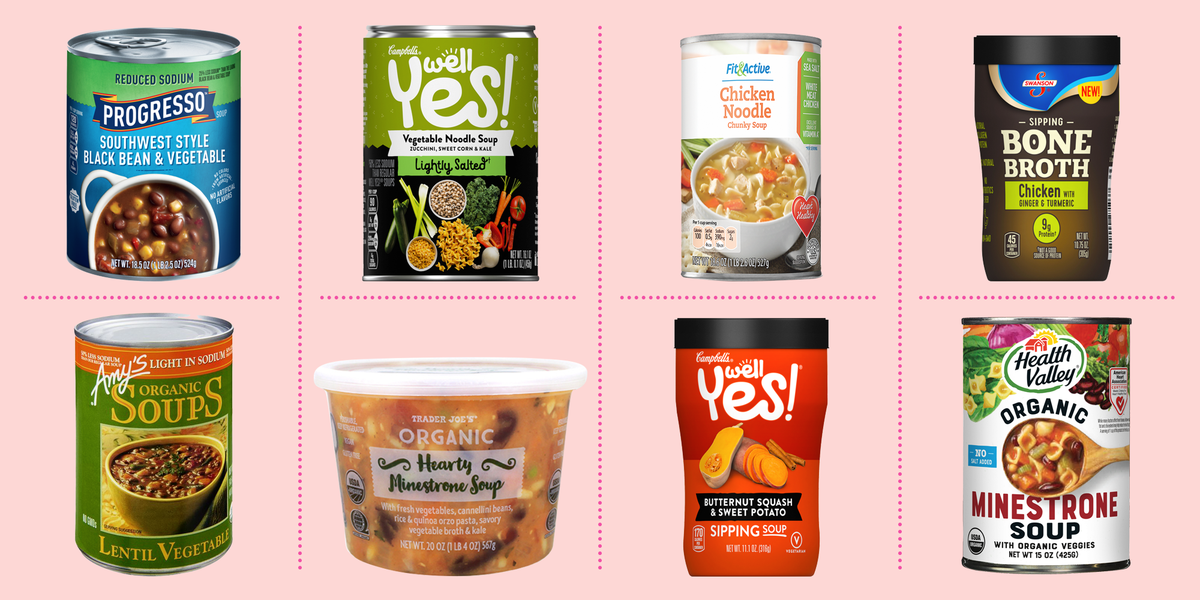 Coffee First, Camping Later.
While iced coffee does need refrigeration, it is typically easier to refrigerate cold brew than it is to brew a hot pot of coffee while camping. If you have a strong preference for hot coffee, consider packing an aeropress- an aeropress is a mix between pour over and a french press and makes a really great cup of joe. You will need to be able to boil water to make coffee using this method, though. If you don't want to boil water, consider packing some iced coffee.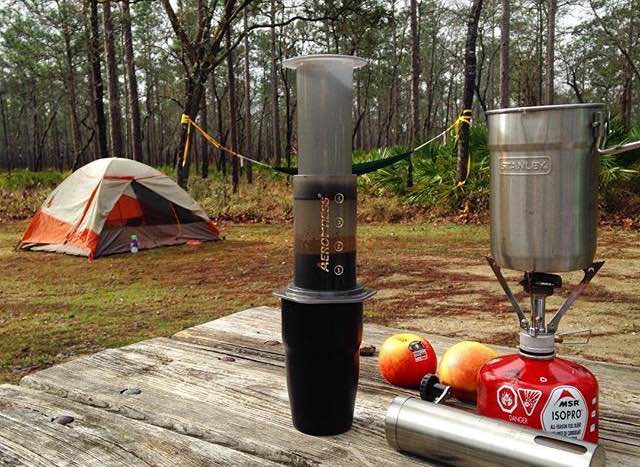 It's S'more Fun with S'Mores.
If you have a sweet tooth, don't leave out the non perishable desserts. Camping is a time to relax, to let loose, and have some fun. No camping trip is complete without dessert snacks. Smores and candy bars are the perfect no-fuss sweet treat when you're on the road or on the national park floor. Trail mixes are also usually sweet and are also easy to transport.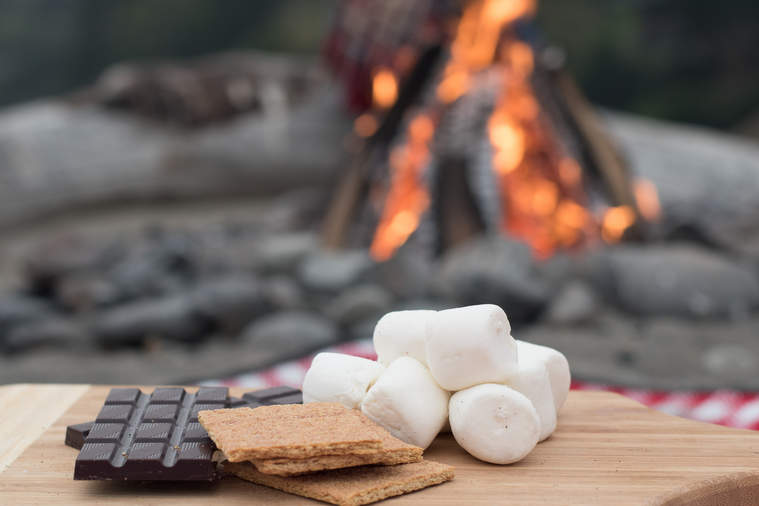 Popcorn, chips, trail mix, granola bars, crackers, and pretzels are all portable snacks.
Packing things from the pantry. Other unexpected dry goods like pickled veggies or even just pickles are also easy for camping. A healthier snack than chips, and a nice non perishable snack!
Fresh Fruits and veggies are often overlooked in favor of trail mix and dry goods.
You don't need to thaw what can be eaten raw! Campers frequently pack non perishables but forget that fresh fruits and veggies make excellent non perishables as well. Bananas, tomatoes, avocados, grapes, and any other fruits and veggies you like can come along on the adventure, too- and they should go with you as part of a balanced diet!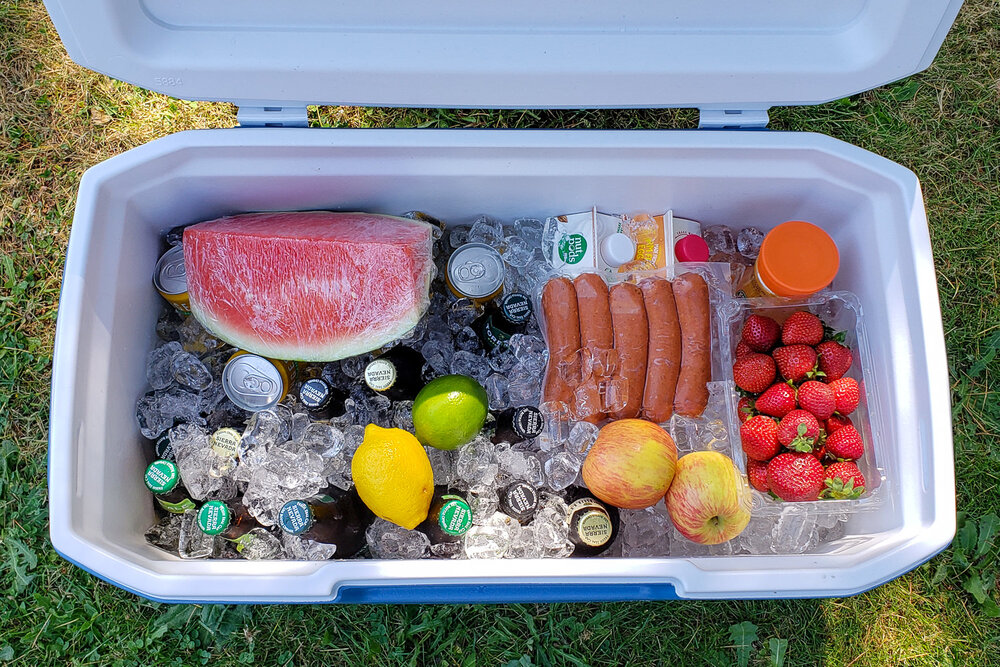 Cell phones have too many functions these days to die on us while camping, so make sure yours doesn't.
Pack a portable charger!! Keep your camera, your navigation system,, and your flashlight charged with a mobile phone charging pack. They are affordable, and if you bring a few, you might not need to plug in anywhere else!
Here is your checklist to make sure you don't forget a single thing. Feel free to print it out and check things off as you go!