Broad River Electric Company & Other Utility Rebate Programs!-
"Your Trusted Resource for Energy Related Matters"
Broad River Electric is your trusted neighborhood energy supplier. The company serves residents all over North and South Carolina. The main service areas are Cherokee, Spartanburg, and Union counties. But they also serve Polk, Rutherford, and Cleveland counties in North Carolina and Newberry County in South Carolina. Broad River Electric offers varying rates for commercial and residential buildings. They offer net billing riders for residential and small commercial accounts. Broad River Electric offers usage-specific pricing tailored to your business's specific size and needs.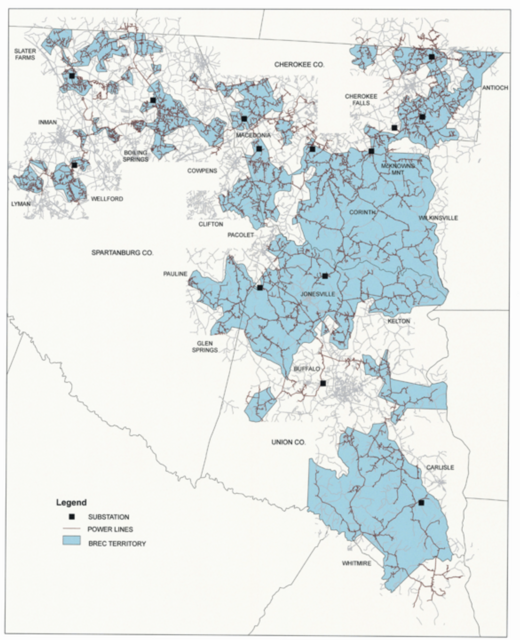 South Carolina Power Team
Broad River Electric is a proud member of the South Carolina Power Team, which is a full service non-profit economic development organization that facilitates the growth of jobs investment and electric load through the attraction of new industrial and commercial activity, as well as the expansion and retention of existing businesses and facilities.
Customers of Broad River Electric can use the website to view their usage, beat the peak, and get exclusive energy tips directly from the company. According to them, "the best way to reduce cost, is to reduce consumption."
Check out the Broad Electric 101 Energy Tips PDF here!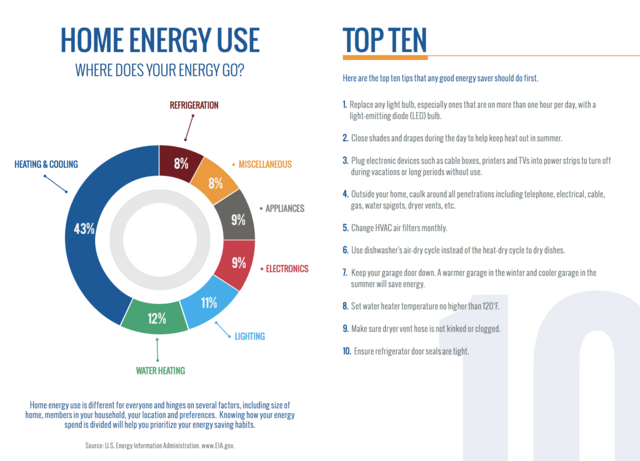 #Rebate Program!
Their website offers innovative saving options, including unique in-home thermostats to help you save energy at home. While also upgrading the look of your thermostat. After owning the thermostat for 36 months, you can receive a 100 percent rebate on the $145 purchase price*.
This thermostat will also help with your electric bill, is it self adjusts to regulate itself when you are not home and not using energy. The thermostat is, however, controlled by Broad River electric.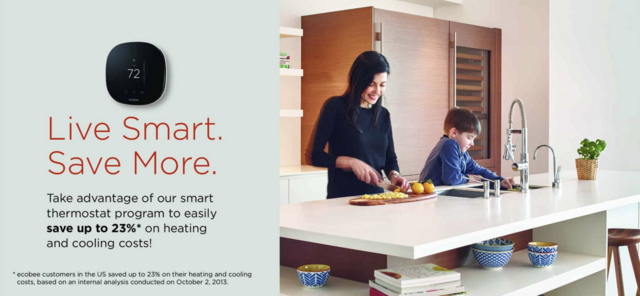 (*) If a participant overrides 40-percent or fewer of the load control events during a 36-month period of connection, the member will be credited a full reimbursement of their original smart thermostat purchase on their ensuing bill.
How does a smart thermostat help reduce my energy use?
The ability to schedule your thermostat settings or to adjust them remotely can help avoid heating and cooling your home at unnecessary levels when no one is there. Based on a 2013 analysis, ecobee customers saved up to 23-percent on their heating and cooling costs.
How will the cooperative control my thermostat?
About 5-6 times per month, the thermostat will be adjusted remotely based on system-wide peak periods.
The events will be 4 hours total, which includes a one-hour pre-cool/pre-heat period and three hours of peak-saving adjustment. The control will follow this pattern:
Pre-cooling/pre-heating +/- 2 degrees
First hour +/- 2 degrees
Second hour +/- 3 degrees
Third hour +/- 4 degrees
SUMMER EXAMPLE
If you normally have your thermostat set to 75, a typical control event beginning at 3 p.m. would look like this:
3:00-4:00 p.m. – Thermostat adjusted to 73
4:00-5:00 p.m. – Thermostat adjusted to 77
5:00-6:00 p.m. – Thermostat adjusted to 78
6:00-7:00 p.m. – Thermostat adjusted to 79
After 7 p.m. – Thermostat returns to 75, control relinquished
What if I don't want the cooperative to control my thermostat?
You'll be notified of control during peak times on the device's display with an option to override. You can override control up to 40-percent of the time. If you were to exceed 40-percent, the cooperative would have the option to retain $50 as a charge on your bill.
Renewable Energy
Broad River Electric also offers various saving options for the installation of energy-efficient appliances in residential homes. Products like new heat pumps and high-efficiency washers would all be applicable. For example, there are new heat pumps on the market that use half as much power as those made 10-15 years ago. Modern water heating systems even retain heat longer than older versions. Technology has come a long way in the last ten years.
If you are interested in renewable energy, Broad River Electric is the place to go. They offer solar solutions to their thousands of customers. They will install solar panels on your residential roof. They also offer customers a Community Solar program, where you can opt into purchasing energy from their solar farm without having to install panels at your home. You can still redeem tax rebates by using the community solar program. And if you move out of your house during your subscription, the subscription will move with you!
If you are unsure on whether or not solar is right for you, check out Broad River Electric's "Do the Math Guide, which can help you figure out your savings potential from the addition of solar energy to your home.
Take advantage of all of the Rebates offered by Broad River Electric today, or see what rebates are offered by energy companies near you!