Back To School Sales-
It's that time of the year again!- Time for Back to School Shopping!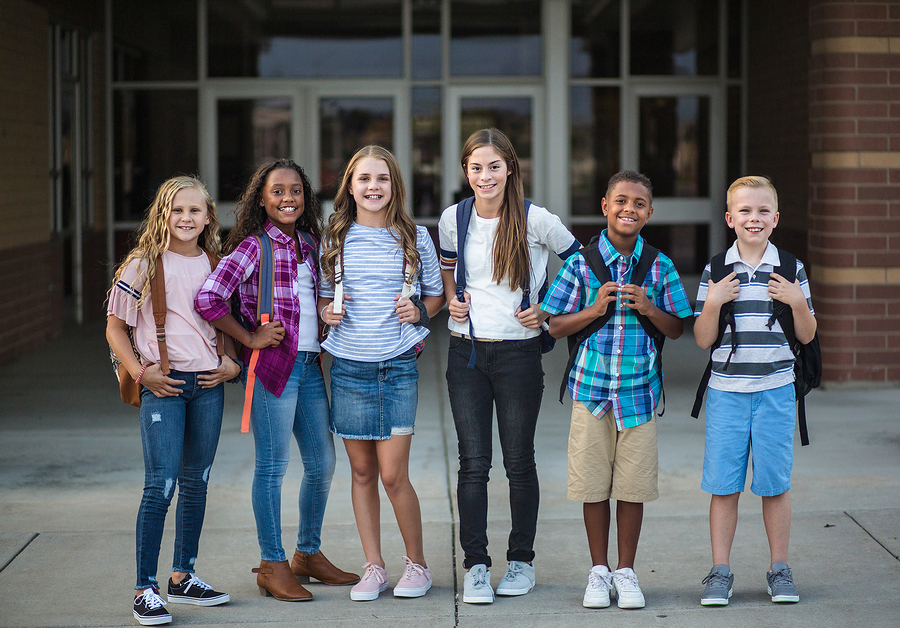 Summer is slowly drifting away and just like that school is back in session!
School this year will look a little different than the previous year, with the majority of students returning to the classrooms for in person learning! With classrooms filling up, classroom supplies will need to be replenished, and parents will need to make sure their children's school clothes still fit them! Most families will need to do some serious back to school shopping. Luckily there are plenty of Back to School Sales in Stores and online to make sure you aren't paying full price for anything!
Here are the best things to buy during back to school sales- and the best sales going on near you!
Target Back To School Sales
Target is offering tons of exclusive low prices and hot deals for back to school shoppers. You can access the deals shopping in store, online, or you can buy and pick up with their Order Pick Up & Drive Up program. With their new program you can order online, then have your items delivered to your car!
Less Than A Dollar?!
Target is also offering a huge assortment of essential school supplies for under 99 cents- with some products available for as little as 25 cents! Grab glue, crayons and rulers for under 25 cents. For only 50 cents you can pick up pencils, erasers, folders, markers and colored pencils.
And for only 99 cents you can buy pencil cases, pens, binders and filler paper!

Apple Electronics on Sale
Target is offering an assortment of Apple electronics with their back to school sale. Get a new pair of Apple AirPods for over $60 off, depending on model. Save up to $100 on Apple watches, iPads and wireless Airpod Max noise cancelling headphones. The back to school season is the best time to buy electronics.
The Target Back To School Sale doesn't end in the classroom. Everything you might need for the school year, from laundry detergent, furniture, shoes, and even small appliances are heavily marked down too.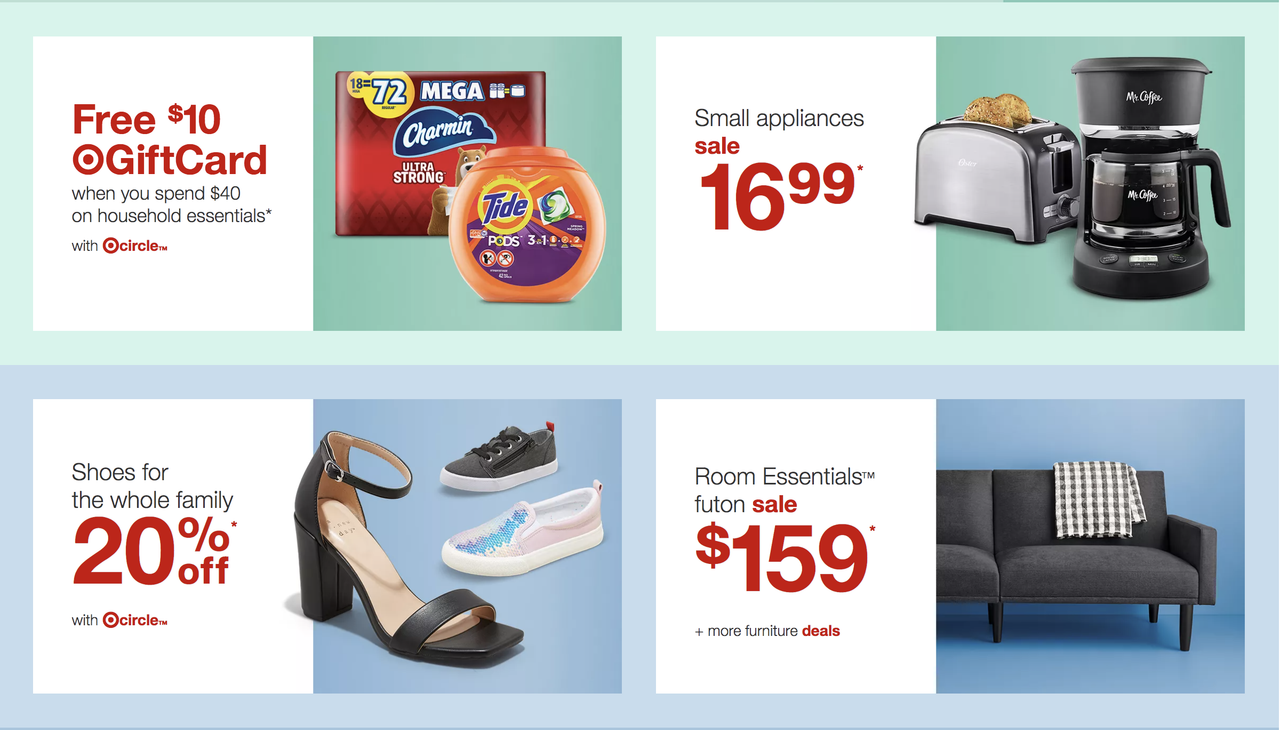 Amazon
If you're planning on shopping on Amazon for your back to school essentials, make sure to check out all of the special offers on their back to school page. Amazon has speciality pages organized by grade, which showcases items on common classroom shopping lists for each grade. Amazon is also offering a save $10 when you spend $100 deal which is easy to do if you are stocking up, or buying for multiple children!
Bed, Bath & Beyond
If you're shopping for dorm essentials you're not going to want to miss the Bed, Bath & Beyond to take advantage of their back to school specials for dorm rooms. Pick up towels, rugs, kitchenware, bedding and even travel bags. Bed, Bath and Beyond even has speciality checklists available for shoppers, based on the dwelling they are shopping for.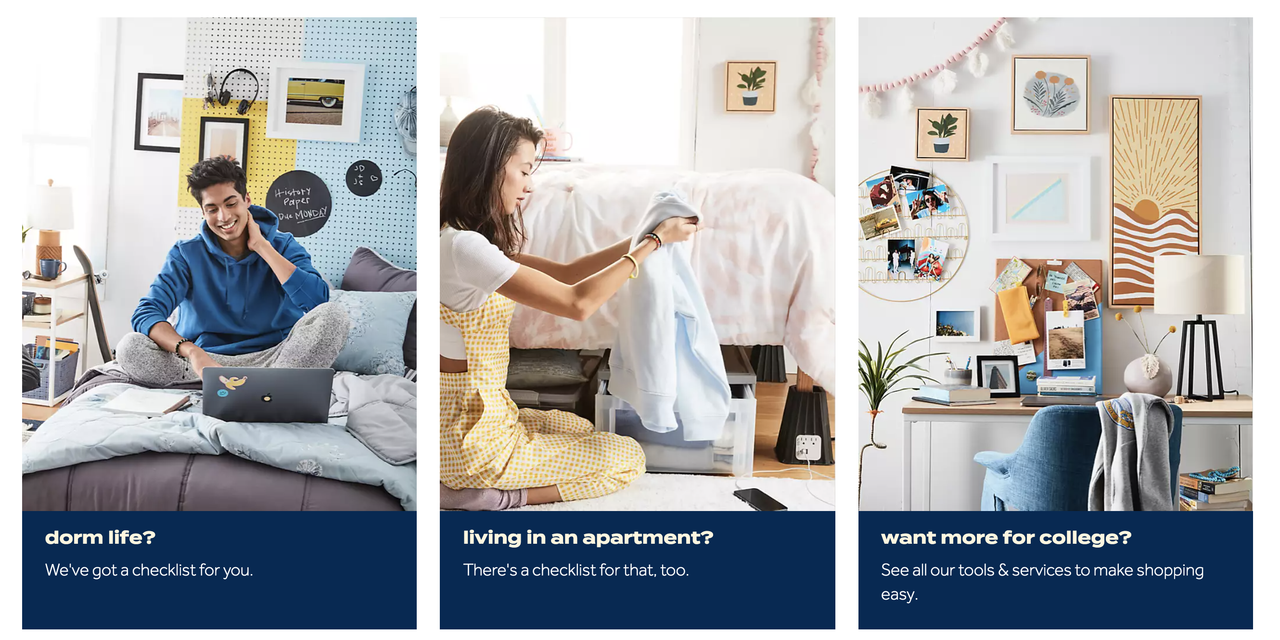 Walmart
Save money, live better with Walmart's super low back to school prices. As part of the Walmart back to school offerings, you can show up to your local store, and if you child is enrolled in a local school they will have their school supply list available to shop with. Walmart has unbeatable prices, with backpacks starting at $10 and other things like watches starting at $11. Walmart also has bargains for teachers through their teacher shop which offers major savings on everything from Stickers to Clorox Wipes. To find out more about Walmart and its impact on the communities near you, check out our article on the mega chain here.
"If we work together, we'll lower the cost of living for everyone... we'll give the world an opportunity to see what it's like to save and have a better life." - Sam Walton, founder of Walmart
Best Buy
If a new TV is on your back to school wishlist, head to Best Buy to take advantage of their Back To School deals. Save up to $450 on select MacBook Pros- the lowest available price on the internet for Mac Book Pros. Best Buy also has a Student Deals program, that you can enroll in if you are a student- which gives you access to year round student pricing on all sorts of things from computers to paper.
Pro Back To School Tip-
Download the Rakuten Chrome Extension to see the best deals offered on all of your favorite sites. With the new Rakuten pop up feature, you can see the best savings opportunities on sites where you are already actively shopping.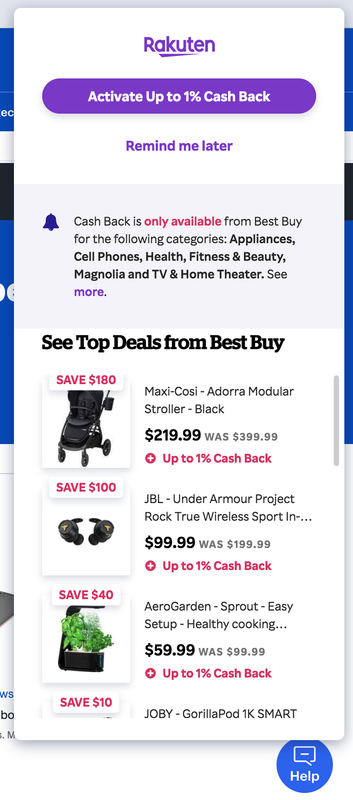 Macy's
If you're looking for clothing, make Macy's your first stop. Macy's is offering over 60% off on plenty of back to school essentials like clothing and backpacks. Pro Tip- Rakuten is offering 10% cash back on purchases made at Macy's in addition to the low sales prices Macy's is already offering. Meaning your back to school savings with Macy's can be MAJOR.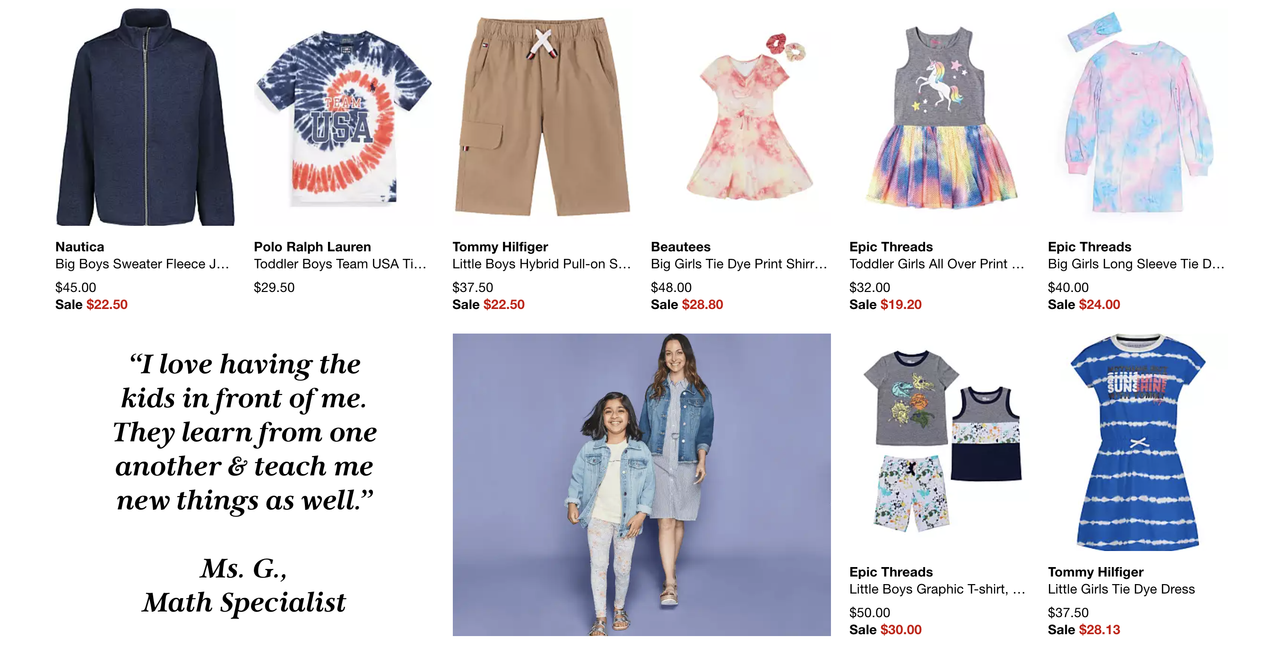 The Container Store
There is no better way to prepare for a new school year than getting organized. The container store makes getting organized easy. The container store is currently running a Buy 3 get 20% off Promo. But Text Class to 22922* and receive 15% off your purchases through August 15, 2021. The Container Store has also recently started offering Afterpay which allows shoppers to pay in 4 installments. It's basically a buy now, pay later without using your credit card!
Urban Outfitters
Even Urban Outfitters is getting in on the action with a whole online and in store section dedicated to back to school looks and necessities. Urban outfitters has *artsy* planners, calendars, tee shirts, and tons of other offerings.

Nordstrom & Nordstrom Rack
Nordstrom is offering deals on clothing like sweatpants, dresses. Even make up, jewelry, and accessories are seeing back to school markdowns. Dorm supplies like coffee makers and candles are available at discounted rates on Nordstrom.com too!
Nordstrom Rack is offering 60% off items like Nike shoes, and high thread count bedding. Even the highly coveted Barefoot Dreams blanket is heavily discounted- up to $50 off at Nordstrom Rack.