Amazon Prime Day Deals
One of the biggest shopping events of the year is just days away. No, it's not Christmas Eve or even Black Friday- Amazon Prime Day is here just in time for summer! Prime Day in recent years has made waves through the e-commerce world. Offering a wide array of products at heavily discounted rates, usually around 40% off. Amazon Prime Day has split their big day of sales into two days, so you don't need to miss out on anything. Prime day began in 2015 as a one-day sales event in honor of the company's 20th anniversary. It has since turned into an annual two-day event when amazon offers significant savings for everyone.
Bookstore- To One Stop Shop
Amazon is a leader in the online shopping space. What launched as just a bookstore has turned into the epitome of a one-stop shop. Where else can you order toilet paper, a Japanese specialty sauce, and a designer handbag all in one place? Few shops are offering as diverse of a product assortment as amazon.com.
Amazon has completely changed online shopping as we know it.
Amazon's free-with-prime two-day shipping has raised consumer standards for shipping across online retailers. Remember when stores used to take two weeks to process and ship out your order? Shipping speeds over a week are now almost unheard of. Amazon has expanded consumers ideas of what is possible for the e-commerce space. Companies like Walmart, which have traditionally only operated as brick and mortar stores, are now evolving their e-commerce platforms. Offering 2-day shipping and a multitude of products from third-party sellers in an effort to compete with Amazon.
Growth
This e-commerce growth comes at a benefit to the modern consumer. Shoppers are receiving products faster than ever before and with more options than ever before, allowing for more informed purchases. Not to mention specialty items that could once only be accessed by city dwellers, are now available to people in rural locations too. Amazon is bridging the gap of availability between sellers and consumers.
Something for Everyone
This accessibility is what makes the Amazon Prime Day sale so major. Amazon's audience is everyone- so your seventy-year-old dad can be just as excited about Prime Day as your ten-year-old daughter. Someone in Kentucky can be just as enthusiastic about Prime day as someone living in the West Village of Manhattan. Amazon knows no bounds.
There Is a Lot of Prime Day Information to Sift Through, So Here Is The Scoop:
Concert
Amazon has recently added Prime Day shows to its offerings. Usually, the concert is just for Amazon employees and their families, but the pandemic has brought live streams to the mainstream. This year prime members can live stream the Prime day concert and watch Billie Eilish, H.E.R., and Kid Cudi perform.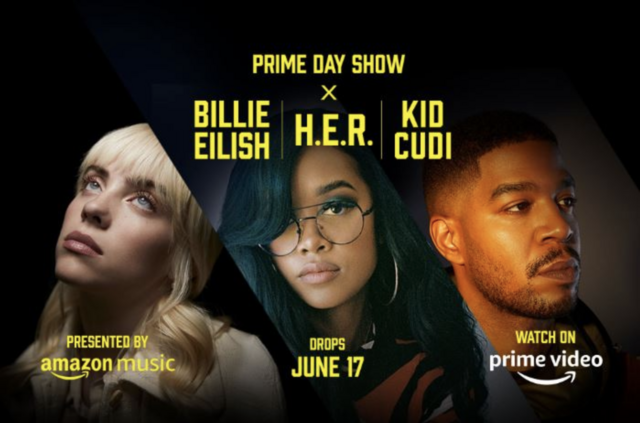 Small Businesses
In an effort to highlight small businesses on their platform, Amazon is offering $10 credits for shoppers looking to shop small. Shop any small business now or before June 21-June 22 and receive a $10 credit to be applied towards your Prime Day Small Business purchase. This is just another way Amazon is doing its part.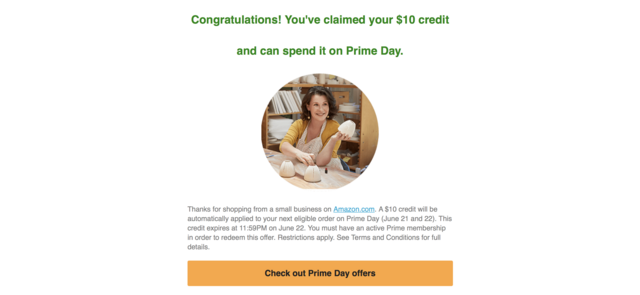 Celeb Carts
If you don't know what to show for this prime day, check out the celebrity carts section of Prime Day. You can "explore Amazon through your favorite actor, actress, or more."
Check out the Luke Bryan Store and shop his favorite tents, sunglasses, camping equipment, and more.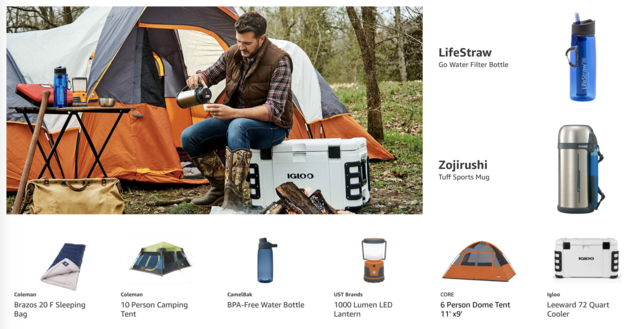 Or check out the Rob Gronkowski Store to shop his favorite weights, earbuds, and sneakers.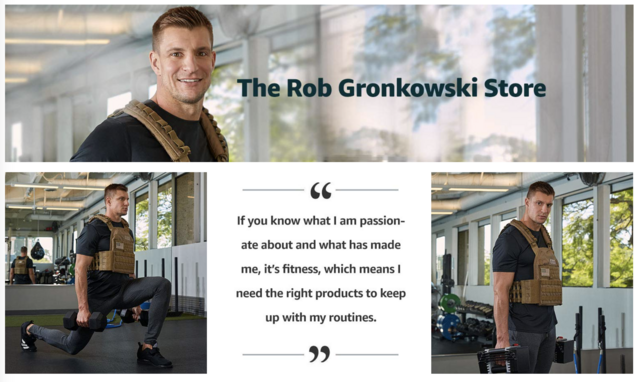 Prime Card
If you're a Prime Cardholder, get ready for even more savings. Receive 10 percent back with the Prime credit card. If you are not a prime cardholder, sign up and receive 5 percent back on all purchases made through Amazon, 2 percent back at all gas stations and restaurants, and 1 percent back on all other purchases.
Here Are Our Top 10 Picks for Amazon Prime Day
Flat Screen TV's
Don't sleep on this 50 Inch TV for only $359, marked down from its usual price of $469. There are plenty of various sizes and pricing combinations if you're in the market for a new television. Be sure to check out the Prime Day offerings for all of their TV specials.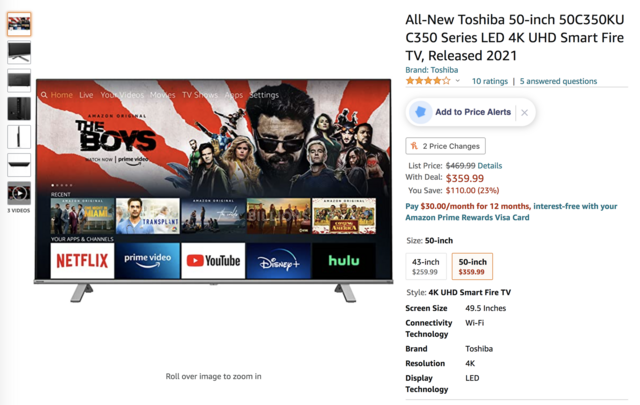 Are you in a rental, or do you live somewhere warm and a proper fireplace or even an outdoor firepit is just not in the cards? Check out the cement coffee table personal fireplace on Amazon. Showcased in a small cement vase, this mini fireplace is stylish and inviting. It makes a great gift or addition to any room in your house. Usually $95, but available for only $76 for Prime Day.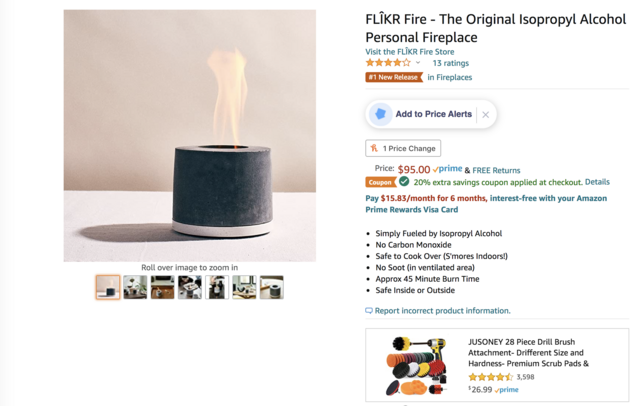 Keep your family safe with the Wireless Wifi Security Camera from DCT. Generally $80, now only $64, it has never been cheaper to install your own personal home security.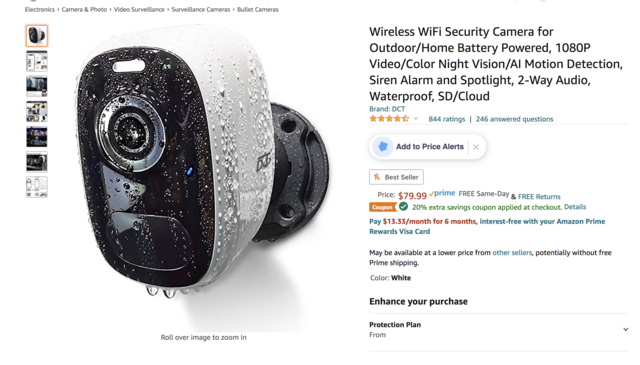 Welcome to the 21st Century! No, we don't have flying cars, but we do have something, not even our grandparents could have imagined!: Weeding Robots! This solar-powered weeding robot is like a Roomba for your garden. Add protectors to your plants, then insert your weeder and let it do the work. The weeding robot will weed for an hour per day so that you don't have to. Now on sale for $349 on Amazon Prime Day!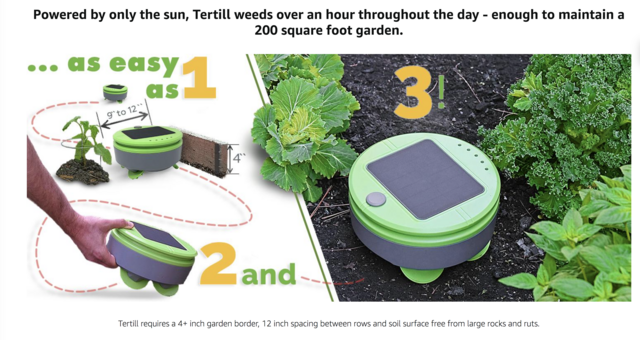 An excellent choice if you're not prepping for an all-day affair, the small portable cooler bag can fit six bottles of beer, three bottles of wine, or ten cans. It could also probably fit a ton of peanut butter and jelly sandwiches if that is more your style. Don't miss out on this deal right before summer! Currently listed for $59 with Prime!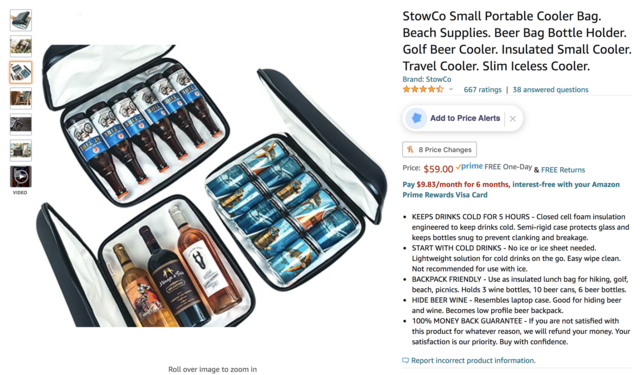 Save BIG on magazine subscriptions with Amazon Prime Day. The Martha Stewart Living magazine is offered on a 12-year subscription for only $4, marked down from $49.99. That is a 92% savings! Vanity Fair, People, Travel & Leisure, Time Magazine, Food & Wine, Women's Health, History, Cosmopolitan, and Shape Magazine are all offering promotional prime day deals. Check out the magazine section today.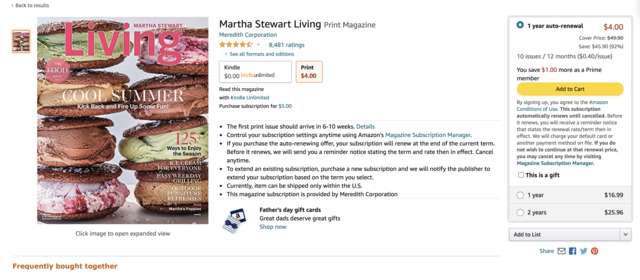 If you have been waiting to try out AirPods, replace your lost AirPods, or snag some new AirPods for a friend, now is your chance. For a limited time, you can get Airpods on Amazon for only $120, marked down from the usual price of $160. Listen to podcasts while you brush your teeth, music hands-free when on a walk, or just walking around your house with Apple's cord-free headphones.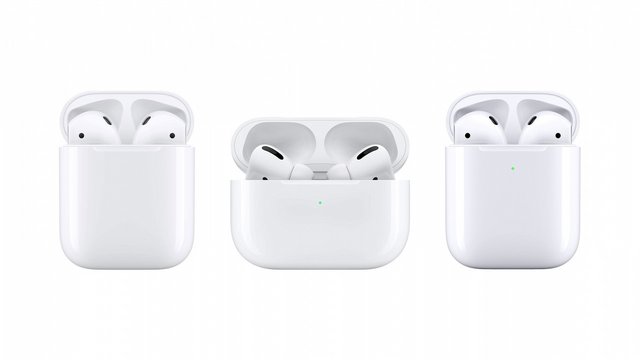 Up your cleaning game with this scrubbing brush drill head. No more DIY attaching a sponge to your DeWalt drill. This Scrubbing brush is already (professionally) attached. Grout and bathroom stains will be no match for your motorized scrubber. On sale now for only $11 with Prime.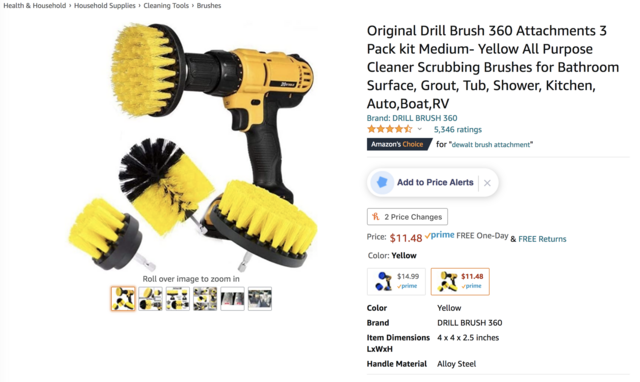 Get a better night's sleep without having to replace your entire mattress. Get the down-alternative hypoallergenic mattress pad from Amazon and transform your bed from lumpy to comfy! Marked from $59 to $39! That is a savings of over $20- but act fast because this deal is only available until June 22, 2021.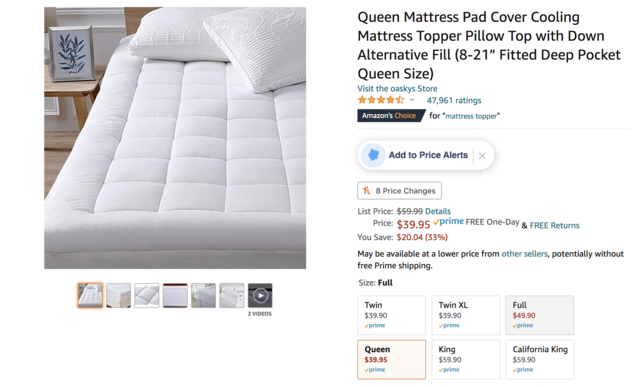 Dreaming of being the most active person on your block? Record your activity and compete with your friends with the new fit bit. Available on Prime day with a heavy markdown! On sale for only $99 when it is usually priced at $150.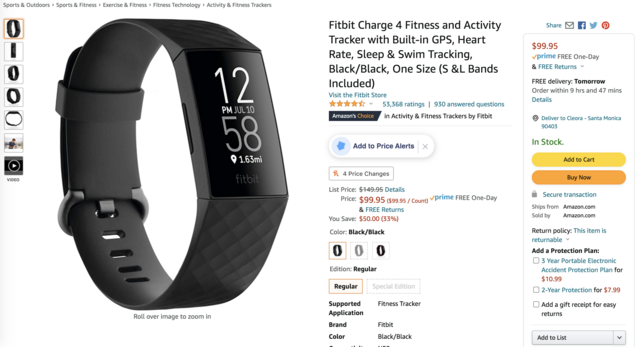 Amazon Prime Day event this year is set to kick off at 3 AM ET on June 21 and will include more than 2 million discounted items for prime members- double the amount of discounts offered last year. Get shopping, and start saving!