If you are looking to save money online, you have come to the right place. We have compiled a list of all the best discounts shopping websites the internet has to offer! But don't sleep on Rebaid.com, you can also find great deals right here!
Whether you are saving up for something special or just looking for ways to be financially savvy, discount websites are a great place to start. If you are trying to save money quickly, check out our informative article on How To Save Money Fast!
Groupon
Groupon is a great place to find deals on trips, services, entertainment, clothing, new products, and everything in between. Groupon comes in very handy for people who are looking to save money as their promotions are items for everyday people.

Slick Deals

Slick Deals is an online coupon-sharing co-op. People from all over the internet gather together to share their coupon codes. Members add comments and can vote on which ones work best. Slick Deals also has a mobile app making it easy to shop when you're out and about.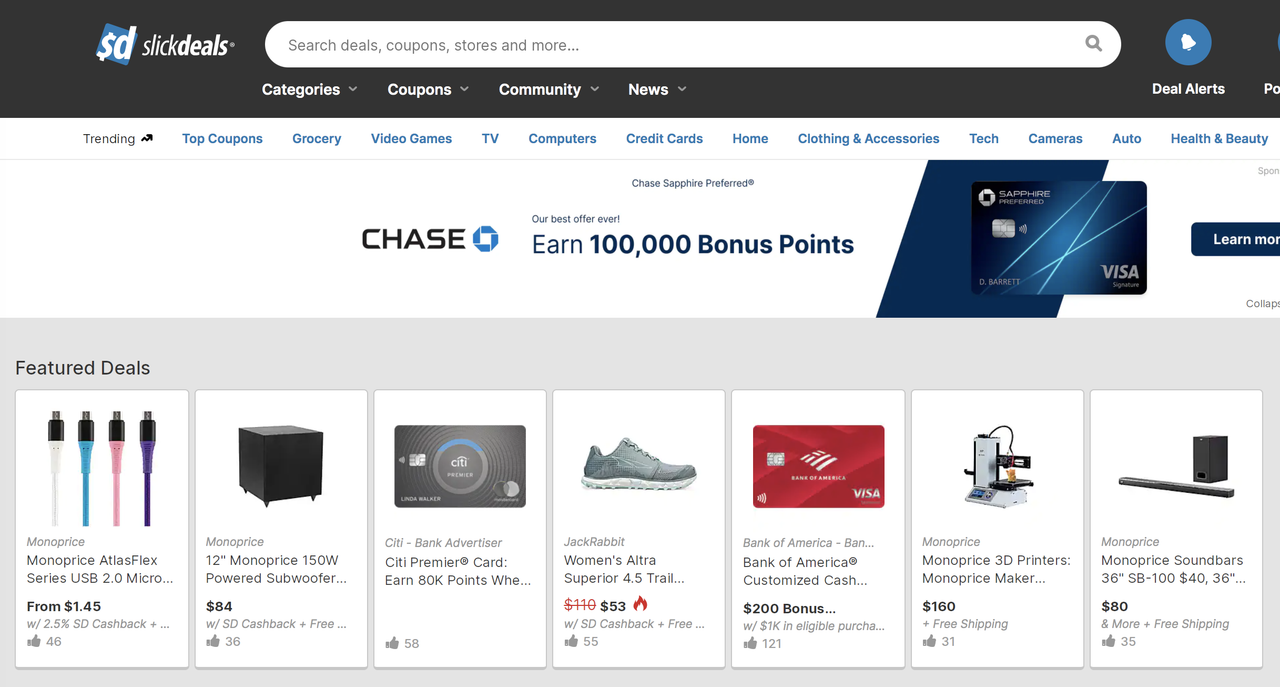 Honey
Honey is similar in concept to Slick deals, except Honey is a browser extension. Meaning you don't need to log into a special site to find your coupons. You can shop at the websites you usually shop at, and Honey will alert you if they have a coupon code for the site.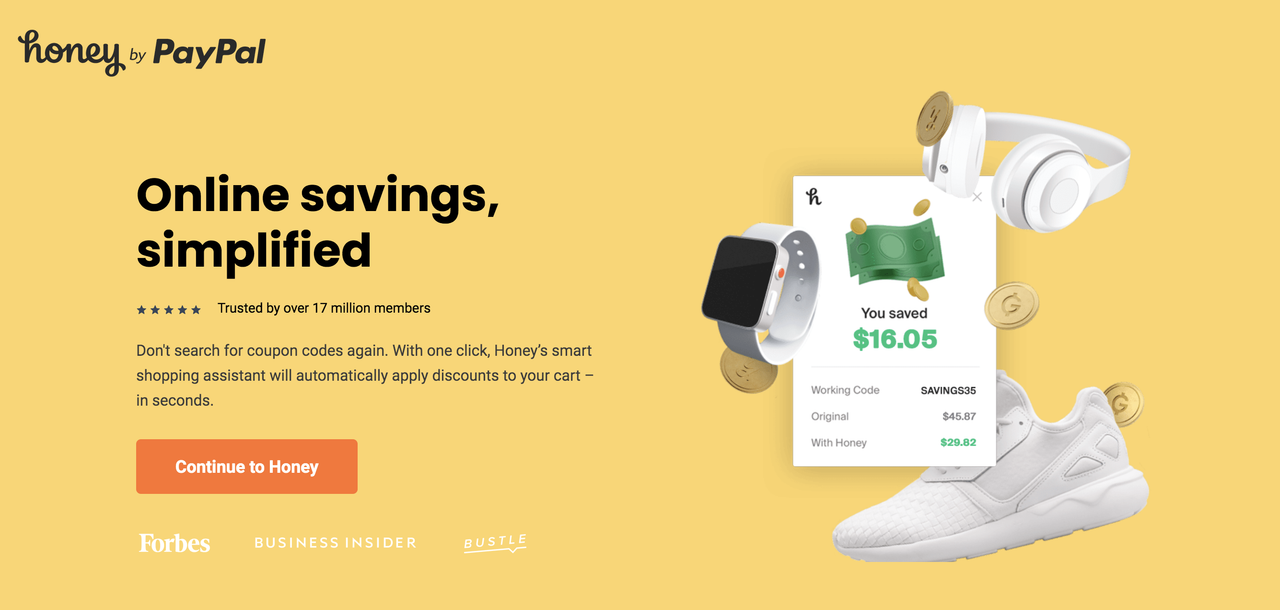 Ben's Bargains
Rated by Time Magazine as one of the top 10 coupon sites out there, Bens Bargains offers hot deals from big box stores. Ben's Bargains will give you discounts at stores likes Macy's, Gap, Best Buy, and Old Navy. Their Latest Deals section offers a significant list of all of the latest up-to-date coupons and deals for major stores. Make sure to check back often because the codes and stores change daily.

Hip2Save
A great place to find the most current deals, Hip2Save posts about new savings opportunities every day. It is also a great site to visit if you want to read an entertainment piece. The writers at Hip2Save post new exciting content every day! They also have a searchable list of offers for users to look through at any time, with exclusive deals at thousands of great stores.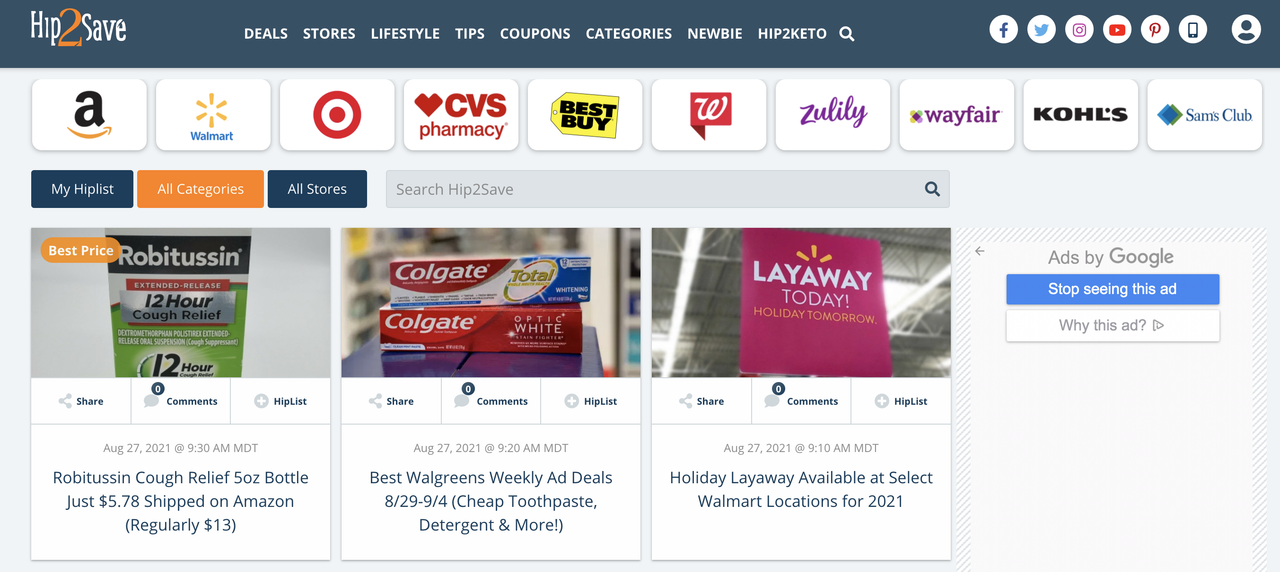 Gazelle
Are you in the market for a new cellphone or some other electronics? Try Gazelle, a marketplace for iPads, androids, Google phones, and Laptops. Unlike buying used electronics from on Facebook marketplace or from somewhere like eBay, Gazelle products come with a guarantee. Gazelle also let shoppers return their products within 30 days. Restocking fees of $15 are charged, but that is minor when you're paying hundreds of dollars for something.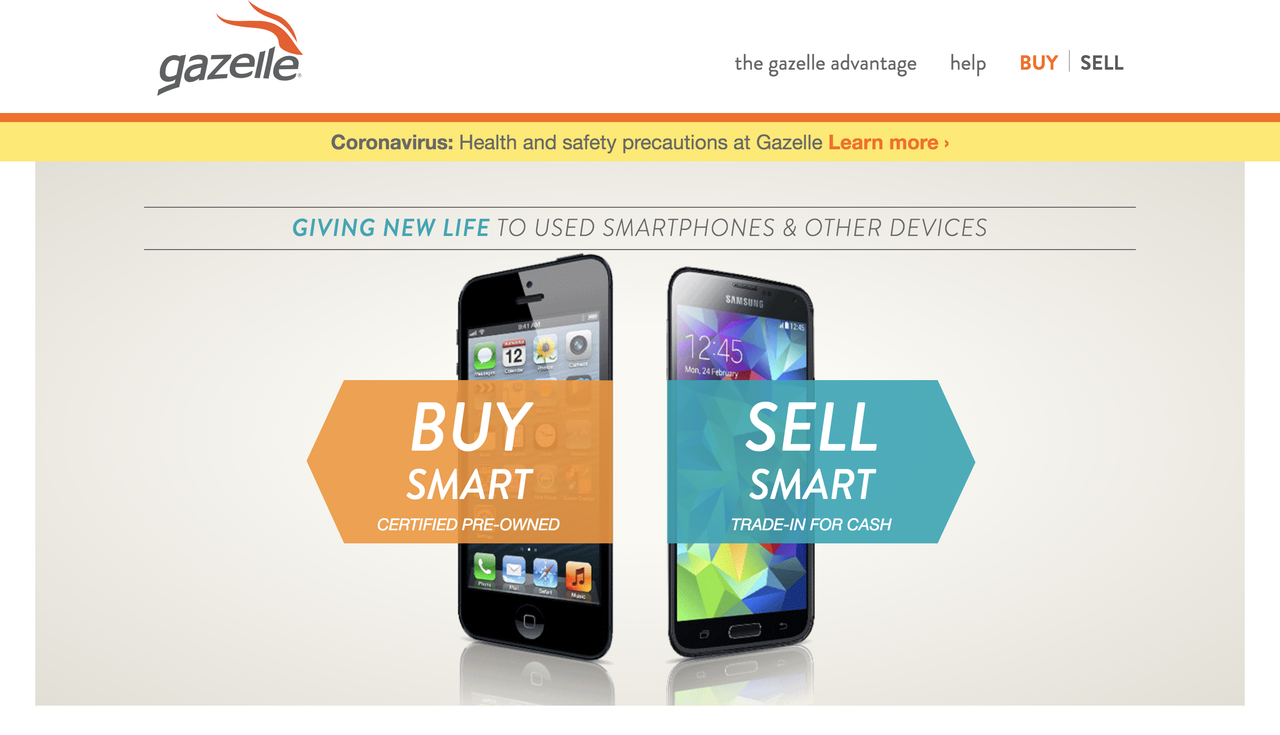 Brad's Deals
A great place for big-ticket items like patio furniture, TVs, laptop sales, or handbags, Brads deals is a website that finds deals and lists them all in one place. The only issue is that they don't keep track of the inventory. So if there was a really good limited-time offer featured on Brad's deals, it could be sold out by the time you try to claim it.

Deal Spotr
Similar to slickdeals, Deal Spotr is a social shopping website. On Deal Spotr, you can try out coupon codes found by other members, and you can add your own finds. They claim to have over 10 million codes for 100,000 different stores. If you are looking for a code for a specific store, there is a search feature that allows you to look up codes. Deal Spotr also offers a unique program to earn money that will pay you to try out deal codes for accuracy. Referring friends will also help you to earn money.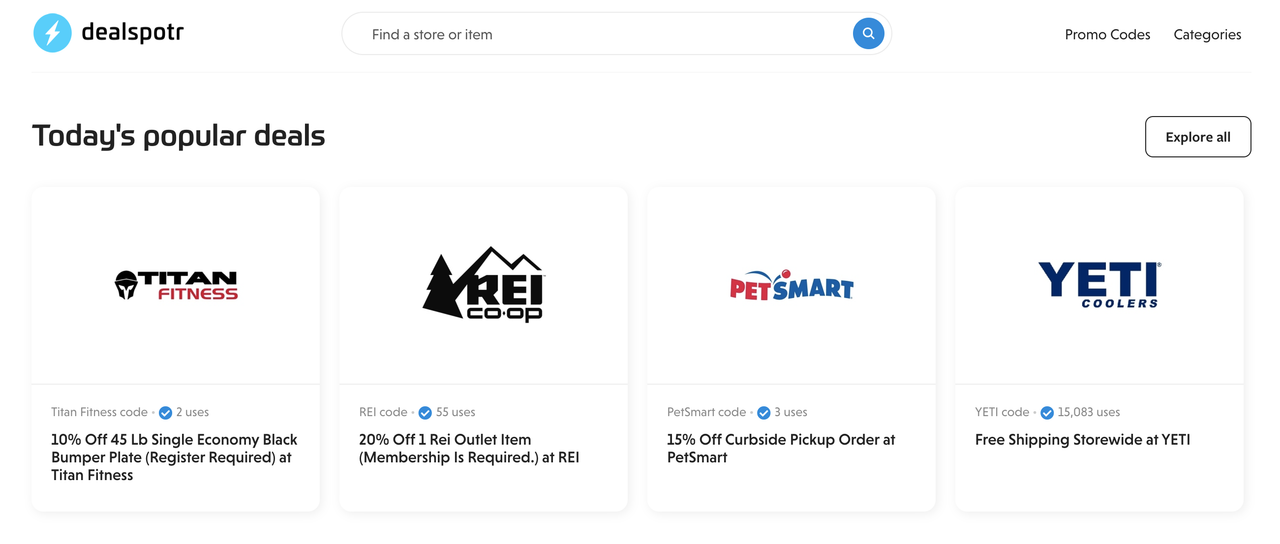 Offers.com
Offers.com claim to fame is helping you save time and money by listing plenty of different online promotions, codes, and coupons. They promise huge savings and claim that their average shopper saves around $34 per transaction! That is three burritos and some serious money! You can get deals on Amazon, Kohls, or even travel lodging like motel 6.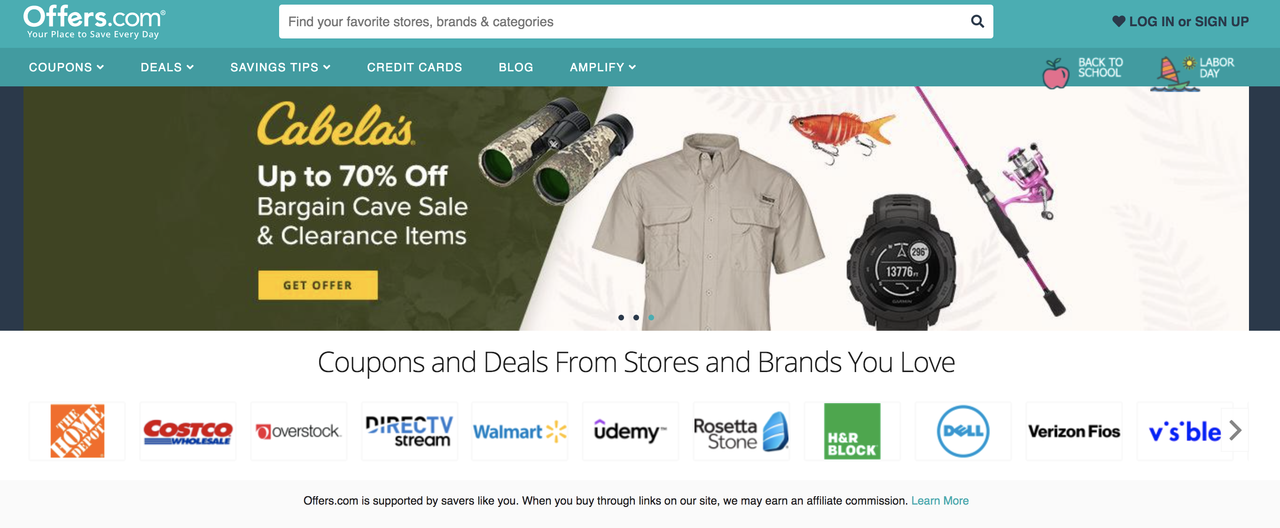 Woot
An Amazon owned deal site, woot offers deals, discounts, and coupons for hundreds of stores- Amazon included. Woot used to offer just one deal per day, but now you can redeem multiple. Another perk is that Amazon Prime members will get free shipping on anything they purchase through Woot, making it an even easier way to save. If you have the Amazon Prime Rewards Credit Card, you can even get 5% back on your purchases.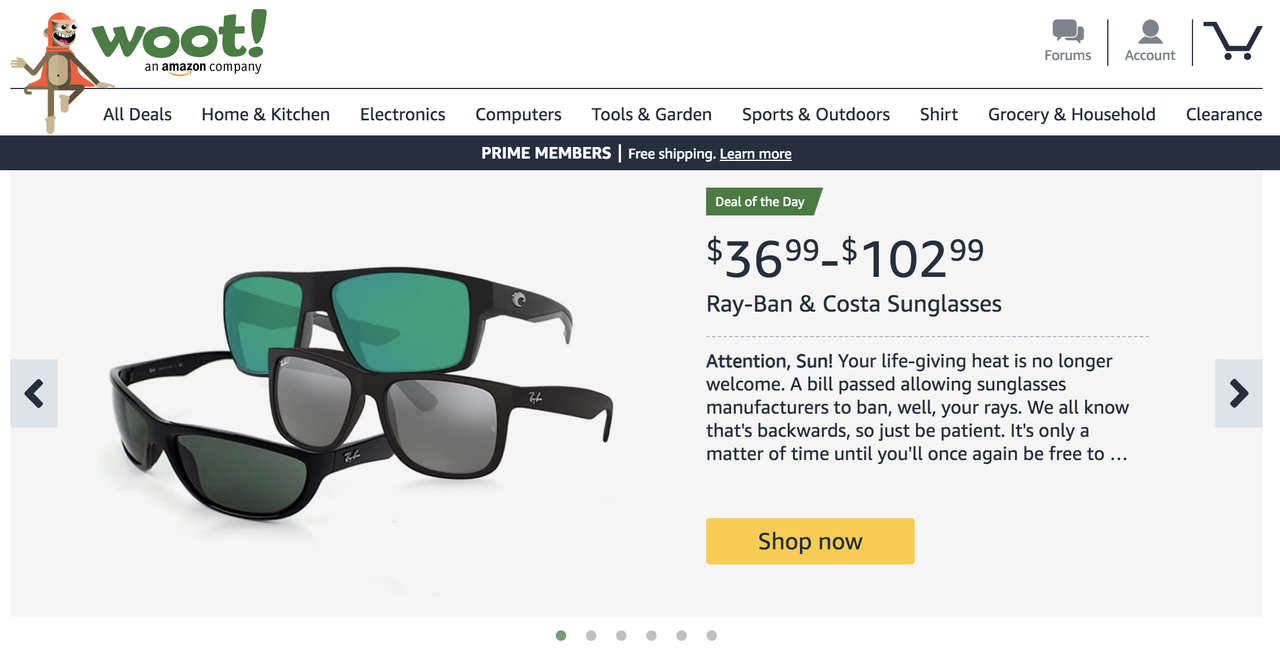 Dans Deals
If you're looking to save big on your next vacation, Dan's Deals is the place. Find cheap flights through Dan's deals. Or check out their travel section for exclusive savings opportunities at hotels like Hilton. They even offer options to redeem extra points on your flights or stays for use later on. Stay up to date on Dan's Deals offering by following along on their social media accounts. They have a very active Facebook and keep their social accounts current. Visiting the site is another great way to find deals.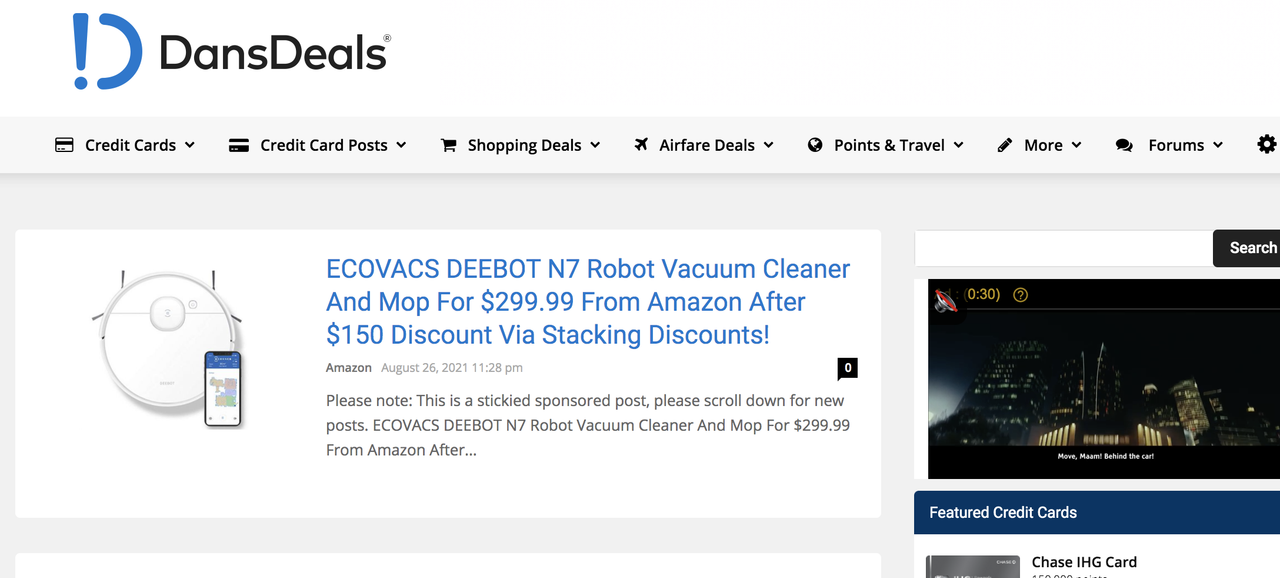 Deal Catcher
Offers users a "Catch of the Day," which refers to the best savings opportunity on the internet each day. They offer other deals on a daily basis, too but are sure to highlight their very best deal as the Catch of the Day. Deal Catcher offers major savings at CVS, Best Buy, Groupon, eBay, and 3,500 other online retailers.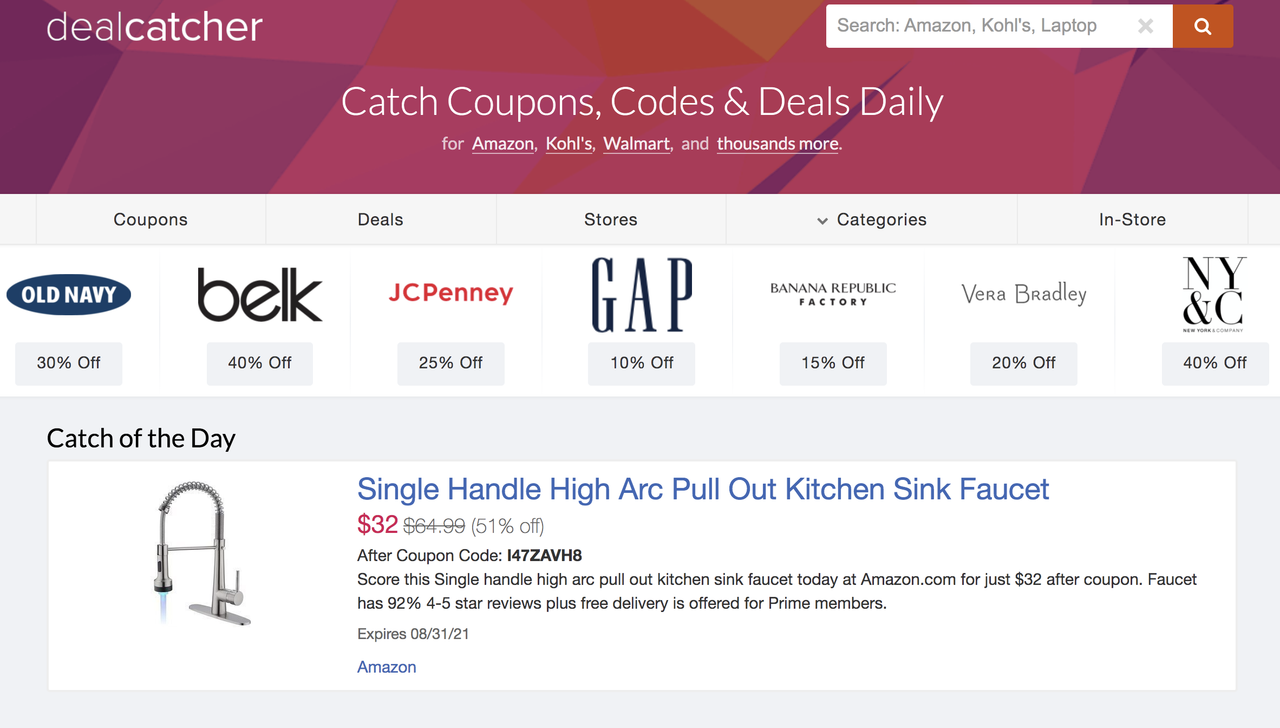 Rebaid.com
We may be biased, but it is the best site to shop if you are looking for freebies on Amazon, Walmart, eBay, or Etsy. Rebaid has the internet's largest assortment of free items and items listed WAY below retail. You can get a massage gun for 75% off, dog treats for free, or choose from a huge selection of home goods. Rebaid even has a large selection of toys and children's clothing if you have kids or are looking for gifts for a loved one. Simply find a deal on rebaid, press redeem, click the click through link, which will likely lead you to amazon, purchase your item, then input your order number, and rebaid can send you your money in a matter of days.