Where to eat, stay, and play on Oahu!
Here is your complete guide to the island. Providing first-hand knowledge and all the tips you need to navigate accommodations, activities, and meals.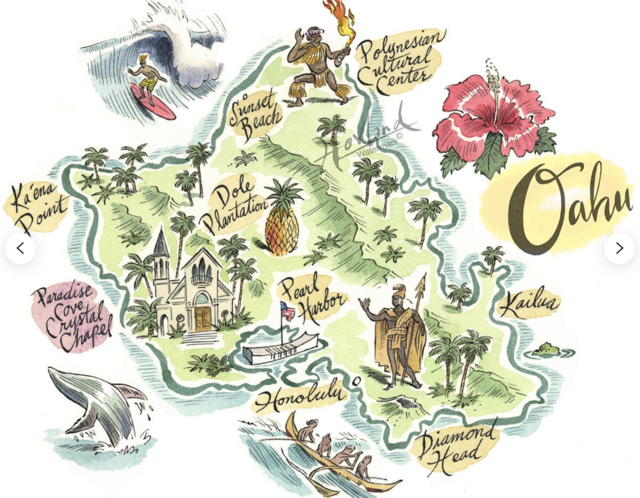 Oahu
What was once a quiet beach town has turned into a bustling and active beach city! Famous for Waikiki Beach, Honolulu, and the North Shore, Oahu has a diverse community and landscape for anyone to enjoy.
Waikiki beach is famous for its small rolling waves and being the birthplace of surfing. Honolulu Town is where Elvis and Doris Duke used to hang out. The North Shore is home to the Bonzai Pipeline surfing competition that attracts world-class surfers like Kelly Slater. Oahu is also where Hawaii 5-0, Jurassic Park, Lost, and countless other movies and films were made. Oahu is an island for hikers, shoppers, beach bums, and site seers.
Oahu, geographically speaking, is one of the smallest islands out of the nine Hawaiian Islands. But it has the largest population out of any of the islands, coming in just shy of one million people.
While Oahu is easily the most "Touristy" Island, it is also the Island best equipped to handle tourists. Meaning there are more hotels, restaurants, rental cars, and even hikes than any of the other islands. There are plenty of things to do for anyone looking to relax or have an adventure.
A hot spot for Japanese tourists, Oahu is one of the only places in the country where you can see signs in both English and Japanese. Oahu is a hot spot for Japanese tourists, as it is only a six-hour flight away. Oahu also boasts some of the best Japanese food outside of Japan.
Most mainland flights route through Oahu, making a hop off the plane and a short stay an easy addition to any trip.
TO DO
Waikiki Beach
Maybe it goes without saying, but start at Waikiki Beach! With soft white sands and gently rolling waves, Waikiki Beach is a perfect place to bring kids or learn how to surf. The beach is huge, with multiple entrance spots.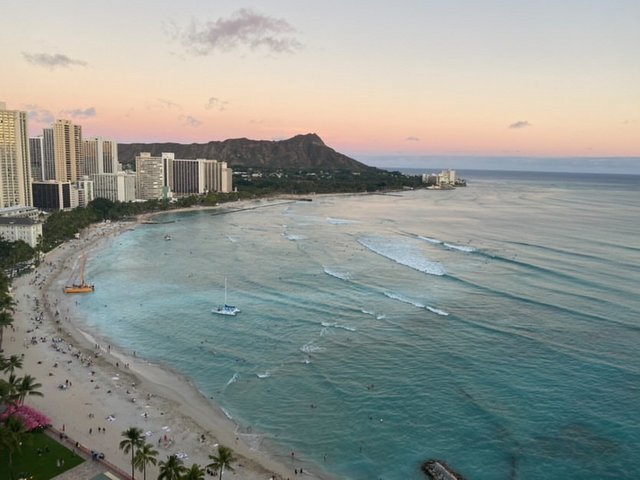 Diamond Head
Make sure to wake up early for this hike as it is in direct sunlight. Then watch the sun come up over the city. Diamond Head hikes is an intermediate-level hike but fully paved, with over 1000 steps to get to the top. But once at the top, hikers are rewarded with a view of all of Honolulu, Waikiki, Kaimuki, Manoa, Kohala, and even all of the south shore beaches.
Makapuu Lookout
Follow your morning hike with a drive around the east coast of Oahu. The Makapuu lookout is a picturesque spot to walk, take photos, or prepare to jump in the water at Makapuu Beach.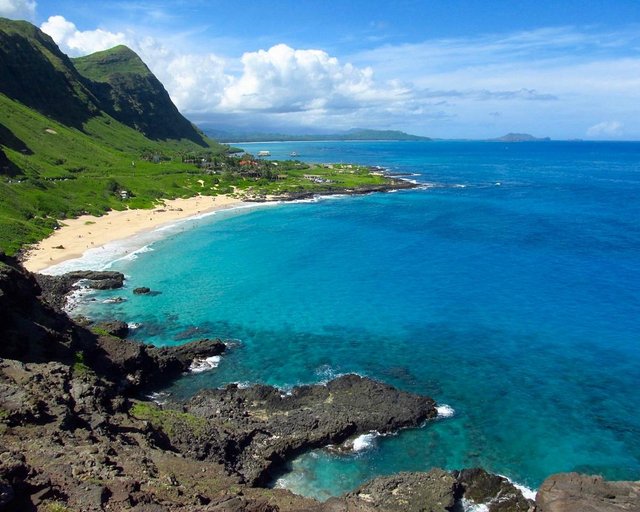 Halona Blowhole & Cockroach Cove
On the other side of the Makapuu lookout, you will find Halona Blowhole and Cockroach Cove. Named for its small cockroach shape and not an insect infestation, cockroach cove is a cute spot for a lunch picnic or a quick swim. Famous for its whale-like spout, Halona Blowhole is an ocean spout in lava rock that shoots ocean water over 20 feet in the air with the ebb and flow of the waves. The first season of the original Hawaii 5-0 filmed their famous car crash on the cliffs by Halona Blowhole. It is a natural phenomenon on a breathtaking coastline.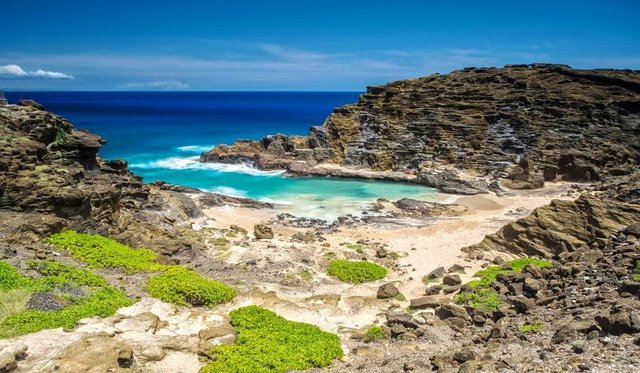 Lanikai Pillbox Hike
The second most popular hike on the Island is the Lanikai pillbox hike. A relatively easy trek up an unpaved dirt mountain, the Lanikai pillbox hike is best done in the morning. Everyone loves getting a photo in front of the "mokes" or the Mokulua Islands on the windward side of Oahu. The islands are responsible for the world-famous picturesque nature of Lanikai beach. Tourists love taking photos of themselves on the pillboxes, which are remaining lookout spots from World War 2.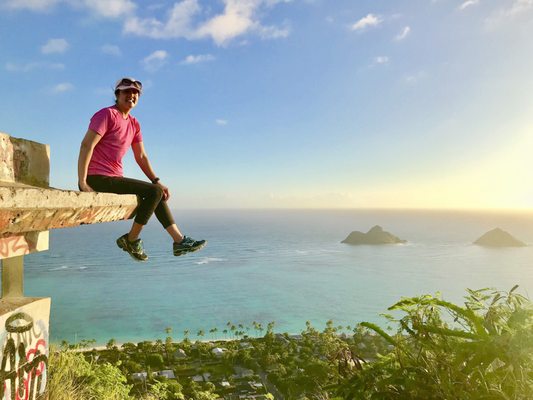 North Shore
The World Famous North Shore of Oahu has some of the most spectacular surfing breaks in the world. There are multiple cute little beach towns along the shore, with excellent restaurants. Come here to get away from the hustle and bustle of Waikiki and to watch the professional surfers surf. Come in the winter and watch surfers surf some of the most giant waves in the world. Come in the summer and relax in the calm waters. Even try a surf lesson at one of these beaches, popularized by names like Duke Kahanamoku, Kelly Slater, and Eddie Akau. The best beaches to visit on the North Shore are Waimea Bay, Haleiwa Beach Park, and Pupukea Beach Park. These beaches all have severe shore breaks, so in the wintertime- experienced swimmers only!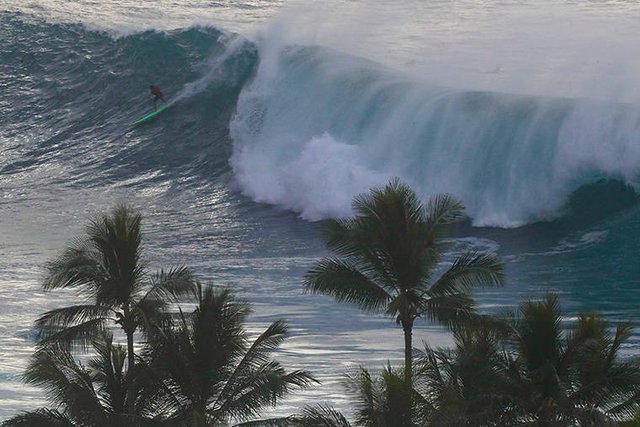 Manawili Falls
Hike through some of the rainiest mountains in the world to a cute waterfall, then hop in. The Manawili falls hike is a beginner-level hike and can be done with kids.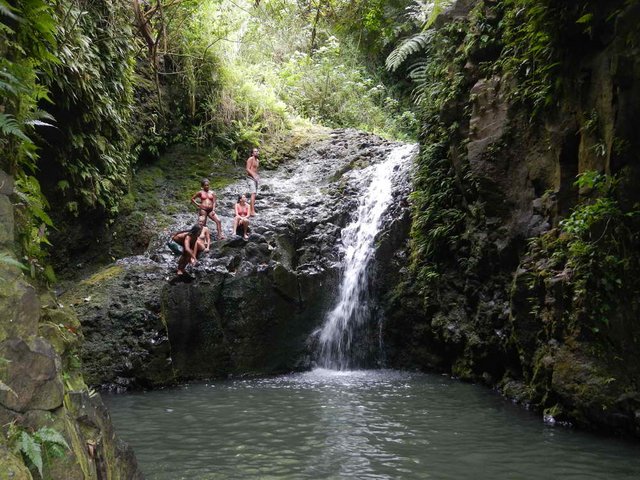 Kailua Town Thursday Night Farmers Market
You may think you have been to a rockin' farmers market, but you haven't seen anything until you have seen the Kailua town Thursday night farmers market. Boasting an eclectic mix of food booths from around the world, and live music, the Thursday night farmers market is fun for the whole family. You can get traditional Japanese onigiri, Brazilian cheesy bread, delicious Vietnamese spring rolls, and even sweet potato ice cream. The Kailua Farmers Market is a must-do for anyone visiting Oahu island.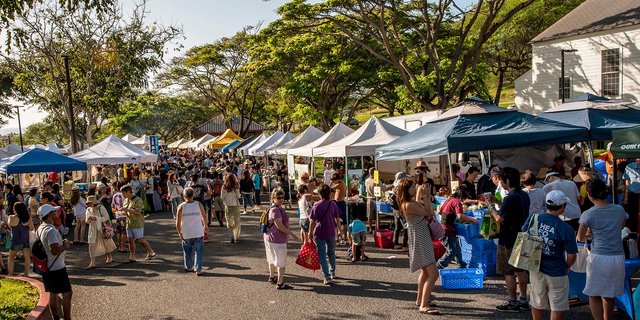 Catamaran Tours
The Waikiki Catamaran tours are a great entry-level boat adventure. Averaging about an hour and a half in length and around $30 per person in price, they are a great option for a mid-day adventure or a sunset cruise. Many of the sunset cruise options offer beverages for passengers at no extra cost, and some cruises are even all you can drink.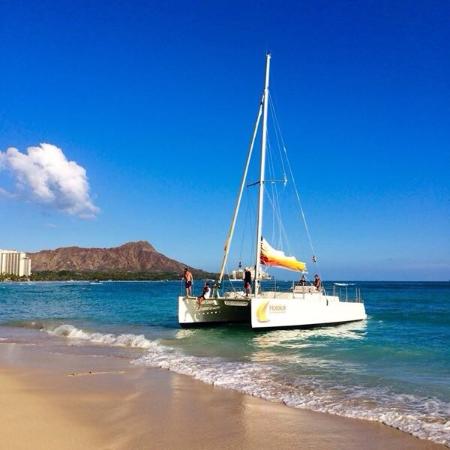 Hanuama Bay
The best snorkeling on the Island can be done at Hanuama Bay. There are coral reefs galore in this protected bay. Visitors are required to sit through an educational video on proper coral etiquette. Coral reefs are a fundamental part of the Hawaiian ecosystem, and the reefs die when touched or when exposed to mainstream sunscreens- so make sure to do your research and book a snorkeling appointment in advance. You will definitely find Nemo here and all other sorts of colorful tropical fish only found in Hawaii. Keep your eyes peeled for the state fish, the Humuhumunukunukuapuaa.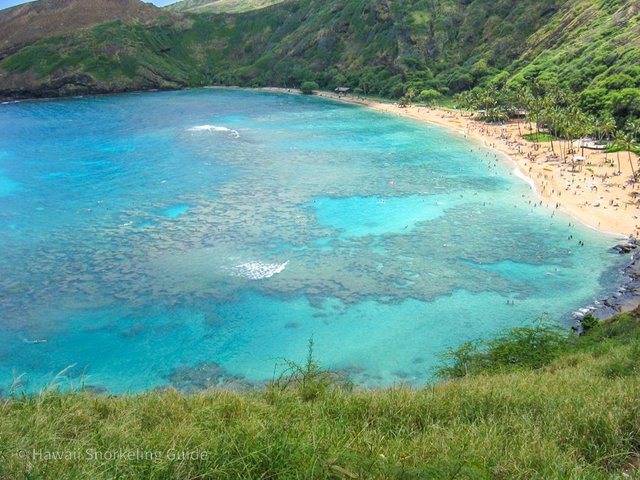 Pearl Harbor
A favorite amongst history buffs, Pearl Harbor, was preserved in its original form from the surprise bombing of 1941. The Harbor now offers a museum for travelers in the USS Missouri. The adventurous traveler can even stay overnight in the harbor on one of the damaged warships that have been around for over 50 years.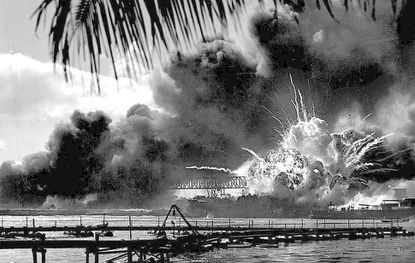 To Eat
Duke's Waikiki
If you're looking for a place with ambiance, Dukes is your place. With sand on the floor, directly on the beach location, vintage Hawaiian vibe, live music, and grass walls, Dukes is a place like no other. The Mai Tais here are top tier and delicious.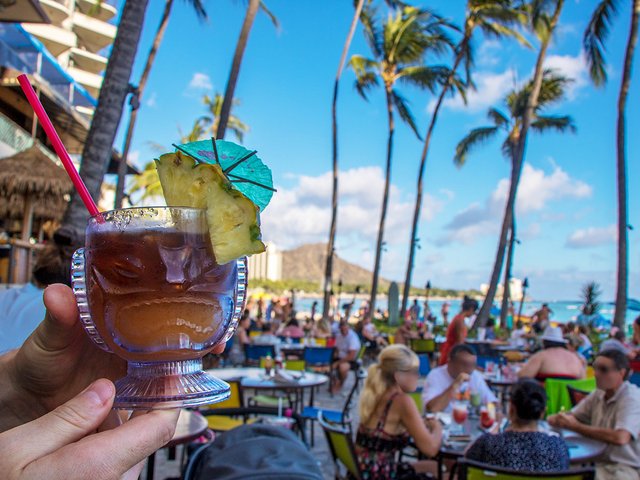 Maui Brew Co

.
New to the Oahu food scene, but they have made a name for themselves recently. They have excellently priced beers and a huge thin crust pizza menu which is rare for Hawaii.
Diamond Head Market
A local shop with an assortment of foods to choose from for any meal. Come for breakfast and grab a 10-inch scone, or come for lunch and get a cold noodle salad or wasabi ahi sandwich.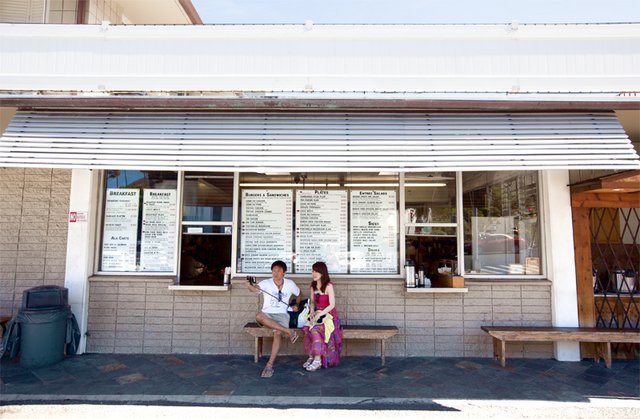 Haleiwa Joes (North Shore or Kaneohe)
If you came to Hawaii for fancy fresh fish, you have found the right place. Boasting an impressive daily fresh catch list and traditional cooking styles, Haleiwa Joe's has some of the best fish on the Island. Filled with tourists, locals, and professional surfers, it is a scene you won't want to miss.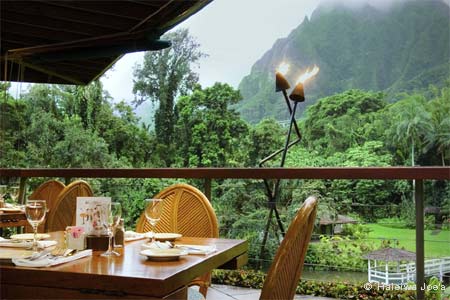 Morimoto's
If you are a fan of Asian Fusion, traditional Japanese, or just want to try something new, you will love Morimoto's. A great place to order sushi rolls, traditional Chinese duck, or even jellyfish sashimi. Morimoto's has a creative cocktail list and is located right on the Waikiki strip.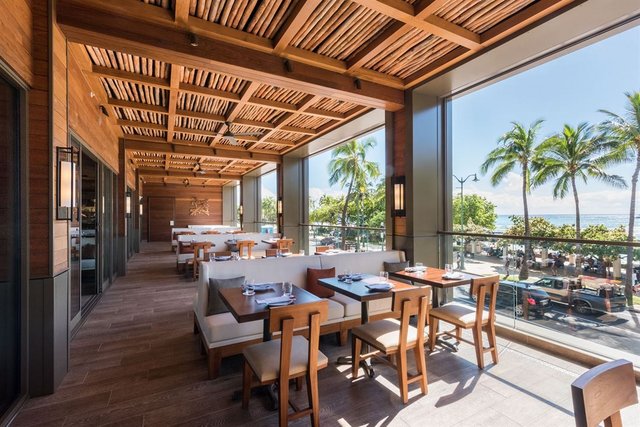 Konos Cafe
If you're looking for some serious fuel before a surf lesson or a big meal to take to the beach, Kono's has got you covered. Home of massive meaty burritos, massive veggie burritos, and chorizo sandwiches, Konos Cafe, has something to fill up the whole family.
Tamura's
A local secret, Tamuras is the best place on the Island to buy fresh Poke. With a small Poke counter nestled in the back of a liquor store, Tamura's poke is flavor-packed and a local favorite.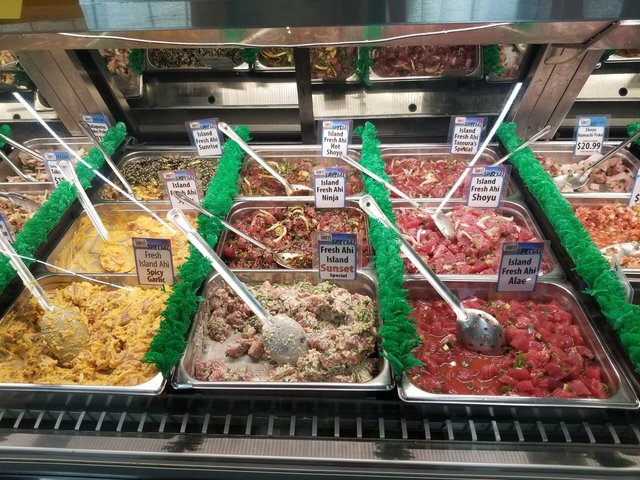 Where to Stay
Deciding where to stay is a big decision and will dictate the vibe of your whole vacation. Do you want to vacation in the hustle and bustle of a major city, or do you want to relax in a little beach town?
Kailua
Home to some of the Island's most famous beaches, including Kailua beach and Lanikai beach, Kailua offers visitors and residents alike all of the comforts of home. There are multiple grocery stores, including Whole Foods, a Starbucks, and plenty of other local restaurants. Walking from the beach to the town only takes around 10 minutes. Kailua is the perfect place if you want to be in a chill small town and walk to the beach. There are no hotels in Kailua, so you will have to stay in a vacation rental.
Waikiki
If you want to be in the middle of the action, Waikiki is for you. Walk to world-famous restaurants, hikes, and beaches from Waikiki town. The city is definitely touristy, but it is touristy for a reason. Waikiki is up against one of the most beautiful backdrops in the world. Famous Diamond Head Mountain, with classic hotels like the Moani Surfrider and the pink Royal Hawaiian right on the sand. Waikiki is a cultural experience unlike any other in the United States. Waikiki is where the majority of the Oahu hotels are.
Haleiwa
If you have come to Hawaii to watch or partake in the surf scene, you will definitely want to be in Haleiwa on the North Shore. Haleiwa town is small, and there is only one expensive grocery store. But the amazing food trucks and beaches on the north shore of the Island make up for the $17 cartons of eggs. Haleiwa has a few hotels, but most people who are visiting this coastline stay in vacation rental homes.
Turtle Bay
A great escape for families just looking to relax! Turtle Bay is a cluster of hotels and beaches along the West Coast of the Island. These resorts have restaurants, pools, and all sorts of other activities on the property. They are slightly isolated, but if you just want to hang out and sip Mai Tais at the beach, or if you have kids in tow, Turtle bay is a great place to stay.