Amazon is taking advantage of a few things that have gained major popularity in the past few years, like online streaming services, influencer marketing, and next day shipping.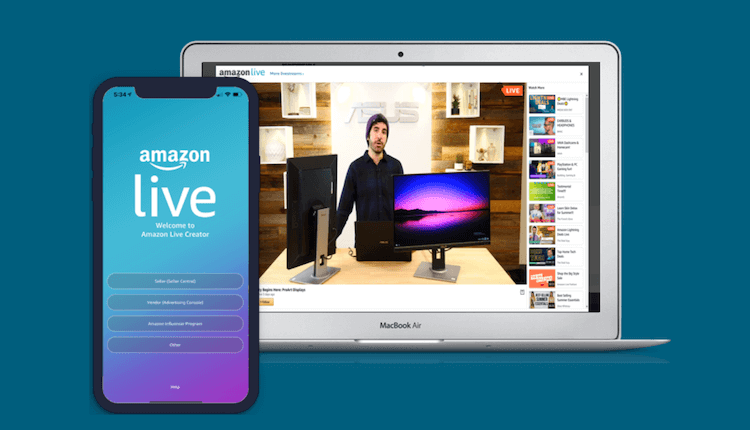 The most recent addition to the multinational tech company is Amazon Live, which combines social media, entertainment, and traditional eCommerce. Think HSN meets Youtube. A brand new interactive eCommerce experience for both shoppers and sellers.
Amazon Live features creators we know and love from YouTube and Instagram, along with discount codes that can be instantly redeemed with the tap of a finger or a quick shout-out to Alexa. You can add promotions to your cart and buy products at your leisure. You can message your favorite creators with the chatbox. You can also shop your favorite creator's favorite things by browsing through their curated storefronts.
Amazon Vs. Home Shopping Networks
QVC and HSN are massive platforms boasting a combined $4.9 billion per year in revenue. So it is of no surprise that Amazon would be interested in a share of the market. The newest introduction to the home shopping network in the last few years was the onboarding of celebrity hosts. Included for their word of mouth recommendations and established trust, the celeb endorsements have gone far when selling products. But aside from that, the home shopping network landscape has remained relatively unchanged for the last decade.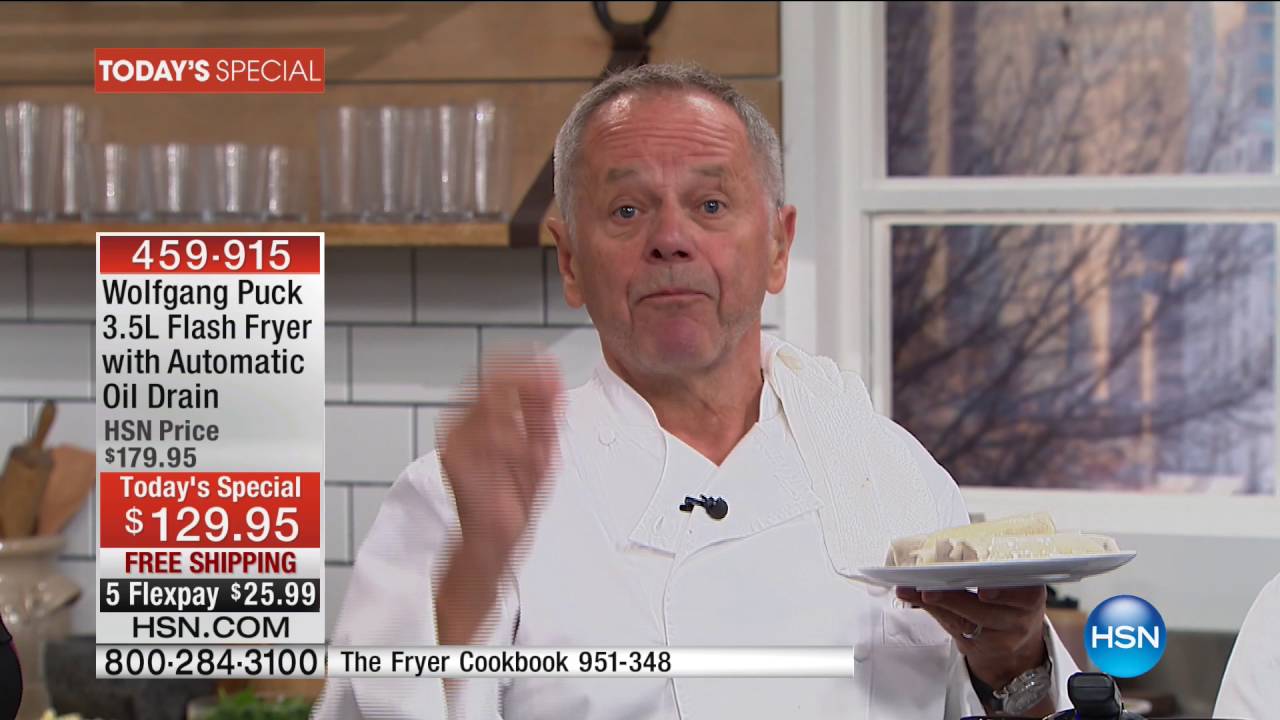 Amazon's Innovation
Amazon has taken the concept of celebrity endorsements a step further by integrating influencers into product marketing by making them, hosts. Influencer marketing is, by nature, more relatable to the average person than celebrity marketing, as many of these influencers are leading relatively normal, relatable lives.
Amazon is offering customized live stream creations from a multitude of creators who already have active and established audiences from their other platforms. A genius move on Amazon's part, these Instagram and Youtube super influencers are directing their traffic to Amazon Live, an opportunity for Amazon to rapidly expand their customer base. The creators are incentivized to onboard their own viewers through the affiliate commission earning potential on the products they are selling.
It's More Popular Than You Think
For a fairly new and unpublicized platform, Amazon Live "A-Listers" are already garnering hundreds of thousands of views on single live streams. Numbers that are comparable to a television commercial on a major network. However, unlike a TV commercial, the people watching the Amazon Live advertisements voluntarily opt into these streams, making them naturally more receptive to the products. Amazon Live also features a clickable call to action links below their streams and limited time promotional discounts. This requires nothing more than a few clicks from shoppers in order to complete a purchase and is proving to be very effective at driving sales.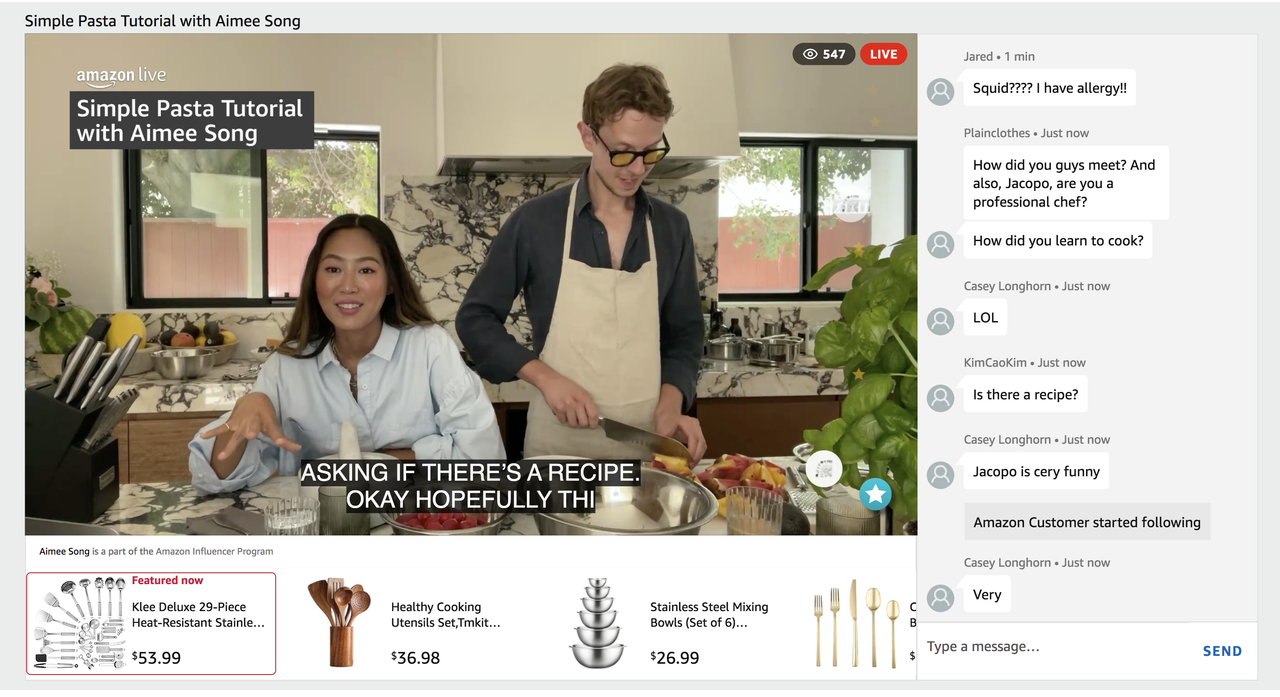 So What Does A Live Stream Look Like?
Viewers will tune in to watch an influencer they know and love, who is cooking food for taco night in their kitchen. The influencer will see they are using an instant pot for cooking the meat, then will buy the Instapot right then and there. It is actionable product placement.
A Win-Win Scenario for Consumers & Sellers
Consumers are getting to see raw uncut footage of their favorite creators, who are giving product recommendations through live demonstrations. Creators are pioneering what appears to be the next major social media selling platform.
Sellers are seeing major sales and are able to use the recorded live streams on their Amazon selling pages. Amazon is harnessing the creativity of these creators. These streams are, first and foremost, entertainment.
What This Means For Creators
Creators have a new platform to create content on, and it is one where they can shamelessly advertise products. They can receive advertising revenue from brands, commissions, and direct payment for participation from Amazon.
Benefits of Marketing with Amazon Live-
From a marketing standpoint, you can showcase your product with well known influencers and feature your product in storefronts receiving high traffic levels. You can also use the content that they create on your own Amazon product page.
If you are new to the social media marketing space- the creators featured on Amazon live are probably on there, thanks to direct outreach from Amazon. Amazon Live has vetted and hand picked influencers with high engagement levels.
"Amazon will analyze the number of followers you have as well as the type of content you post. The application is easy, but the acceptance rate is competitive. It stands to reason that influencers with a large following have a higher rate of acceptance than those who do not."
Here are 10 Amazon Live Influencers You Should Know About
Unless you are searching for an Amazon Live influencer via a direct link, it is challenging to locate influencer lists. Check out our favorite Amazon live influencer list here.
Free to Family is a popular YouTube channel boasting over 123k subscribers. They share freebies and foodie stuff for the whole family. Their Amazon storefront is filled with everything from low-carb snacks to home decor and even games and crafts.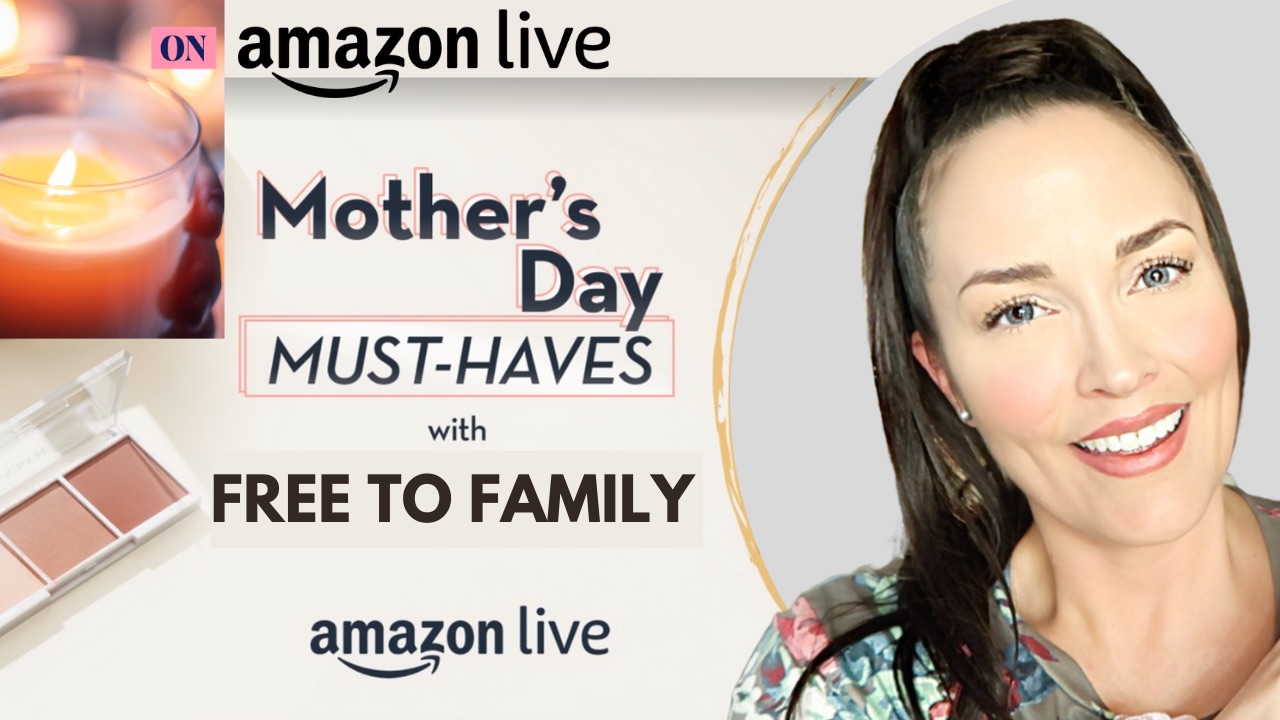 Brooke Lynn from Tik Tok. A 22-year-old creator from Utah, she is a 2 Million followers strong Tik Tok Sensation. You can tune in to one of Brooke Lynn's live streams, and at any given time, she will have 200+ viewers watching. She is an excellent advertiser for any products that might appeal to Gen Z- so trendy clothing, make-up, snacks, or home items.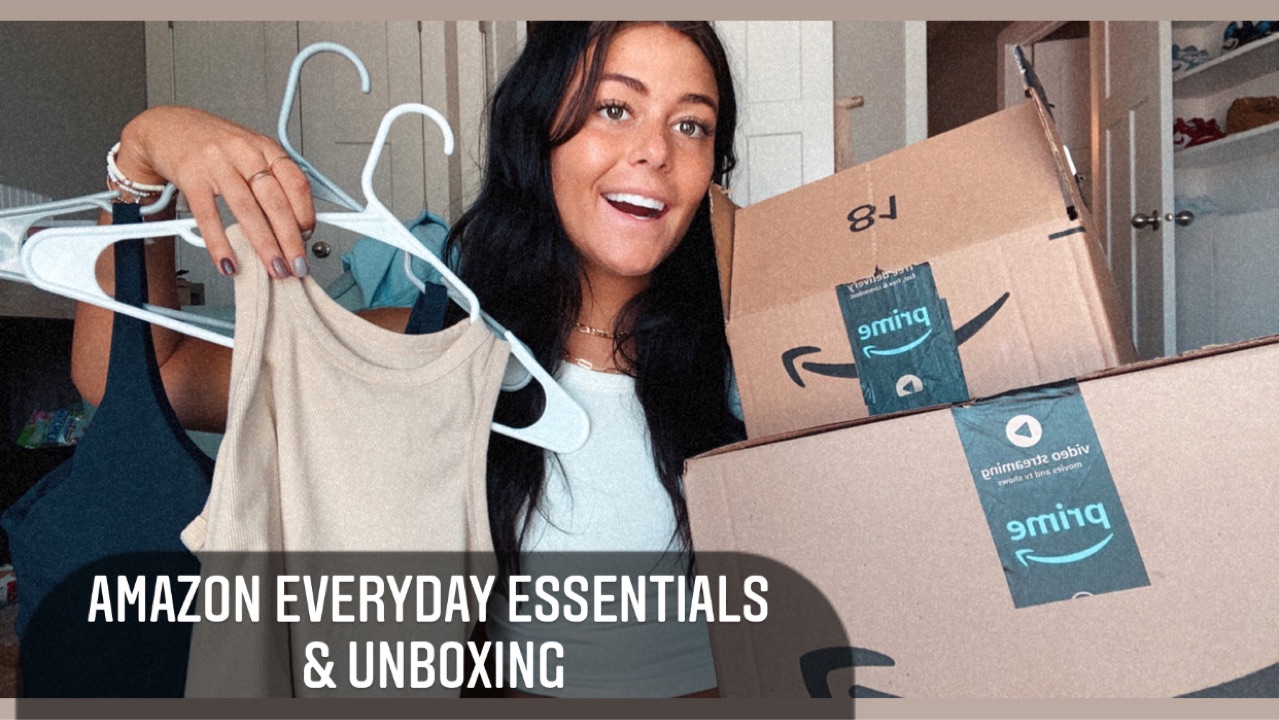 A YouTuber turned Amazon creator who focuses on providing info on a wide assortment of tech products! He also has an entire puppy section on his page!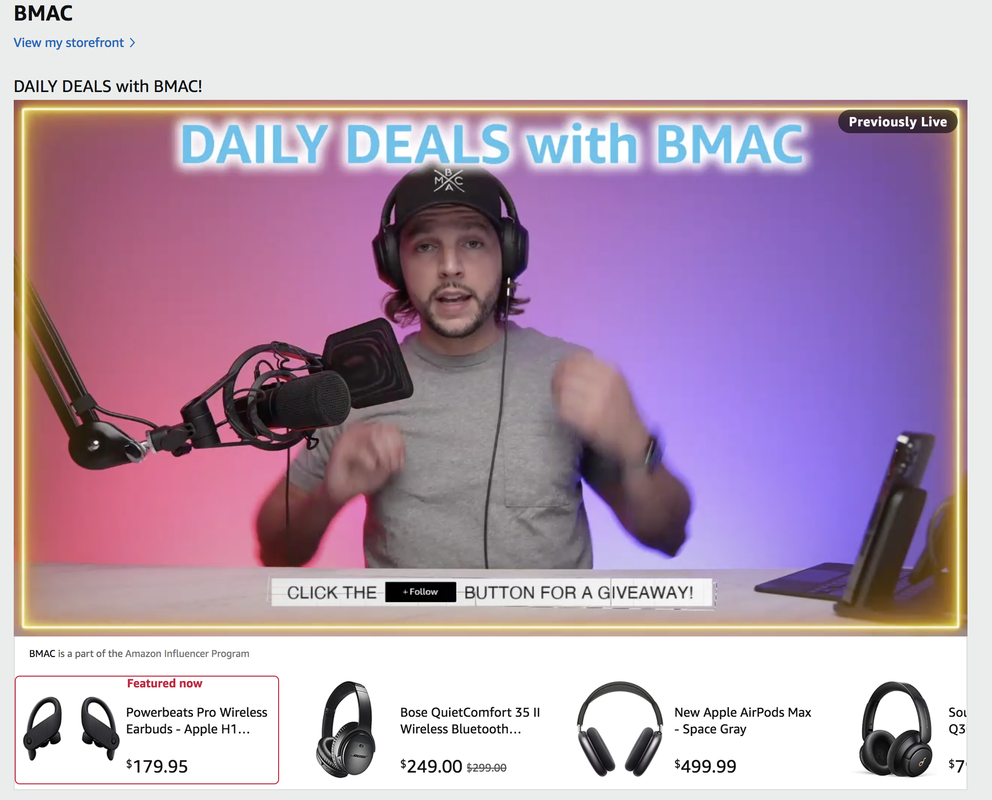 An OG, IG creator, Tiffany Allison shares content about motherhood and living in Florida. She has been directing her following of almost half a million to her Amazon Live Streams, where she shares all sorts of Amazon Fashion Finds, make up and gift ideas for friends and kids.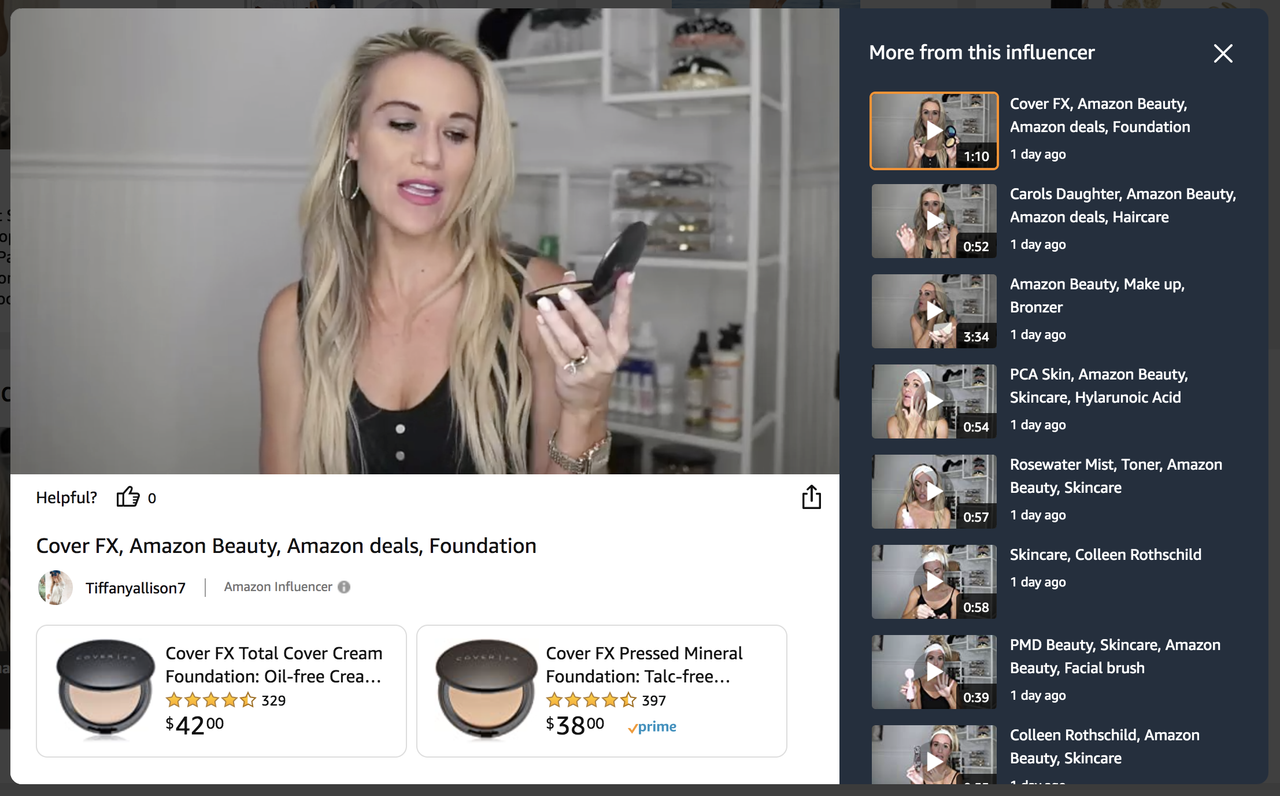 A former Bravo Summer House cast member, Paige Desorbo is very active on social media, and most recently Amazon Live. If you are a fan of the Paige Desorbo Instagram you may want to check out the Paige Desorbo Amazon storefront. She shares Amazon clothing to her storefront, tons of beauty products, and even affordable jewelry with her followers.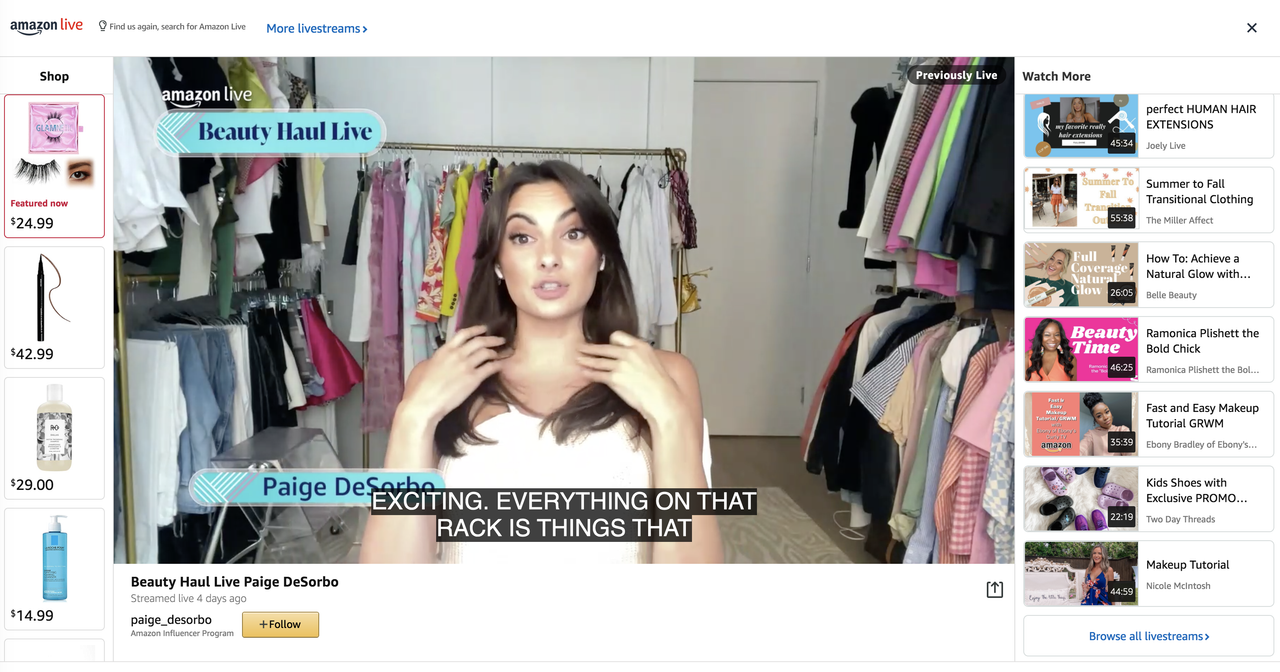 Shop men's clothing, home decor, and more on Brad Goreskis Amazon Live stream channel and storefront. Brad is a TV Personality & Celeb Stylist & Judge on Canada's Drag Race. His personally curated store features products for both men and women.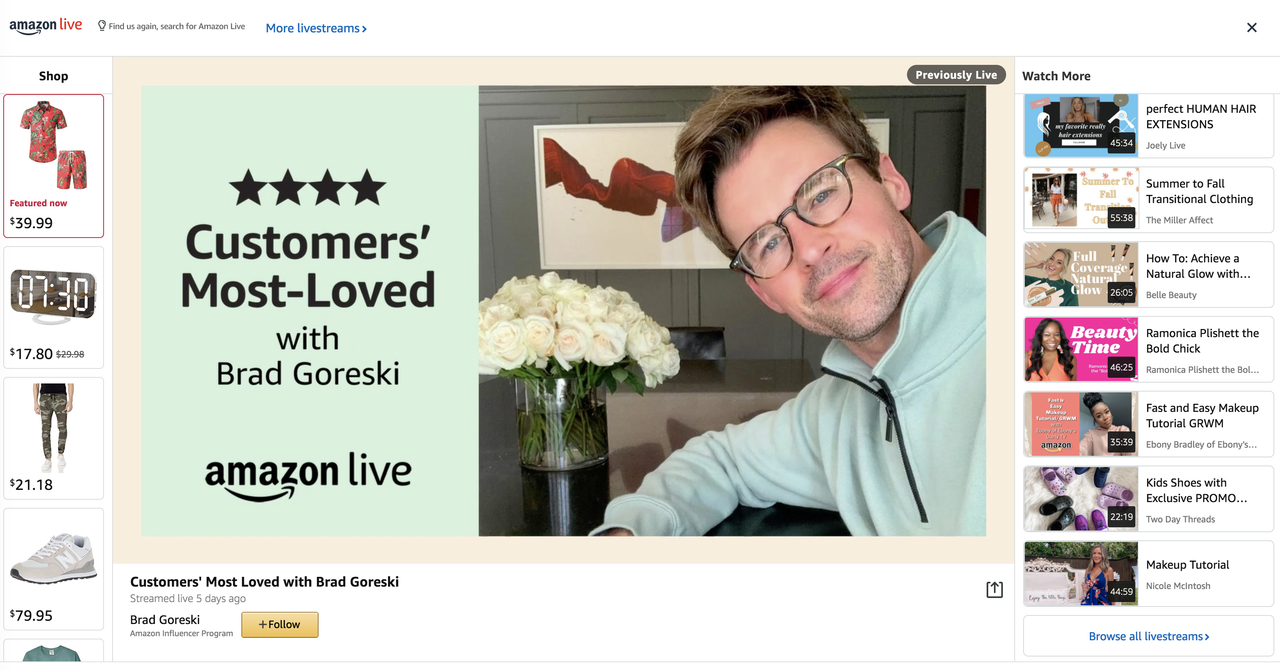 Some of you may recognize Tom from his role in the hit reality TV show, Vanderpump Rules. Tom is known for sharing his sassy takes, and fancy cocktails to his nearly 1 million followers on Instagram. He has brought some of his Instagram audience over to Amazon Live, where he shares travel necessities and fashion.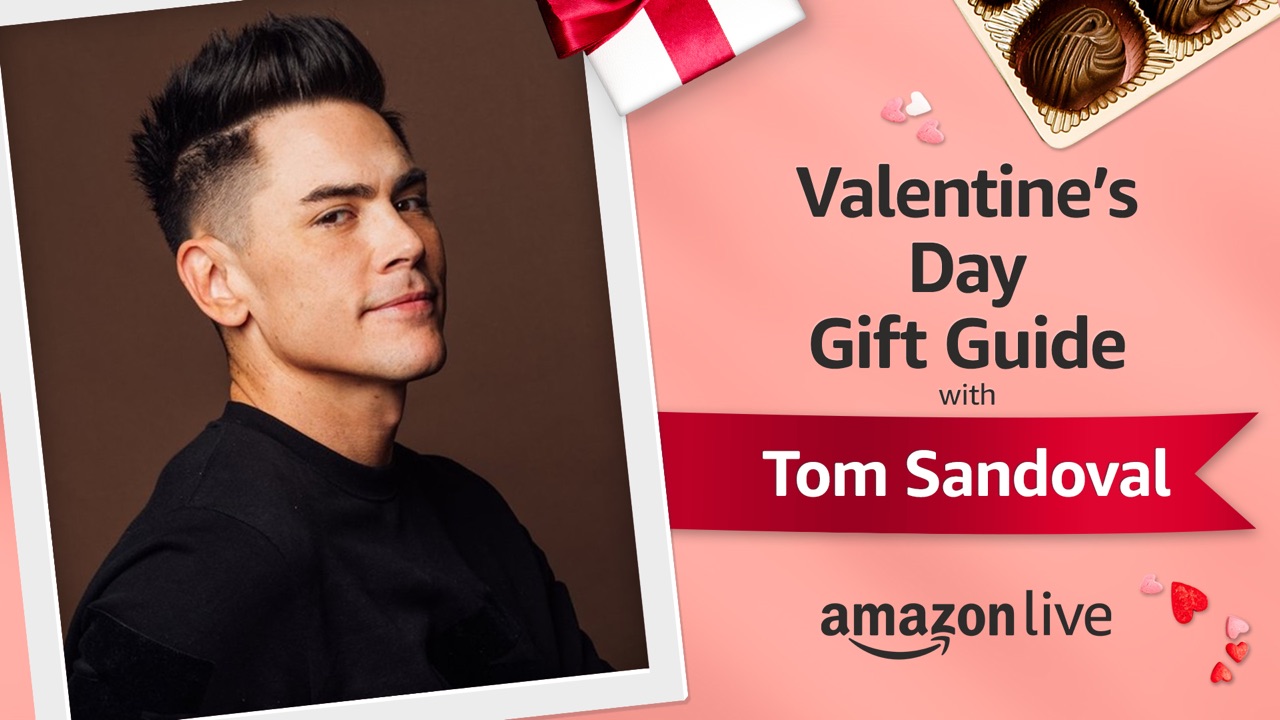 Also known as the husband and wife duo, Fresh and Felicia! Originally YouTube creators, they broadcast all of their fun gift ideas on Amazon's Live stream. Their storefront includes all sorts of niche sections, like things to buy if you're going on a cruise. They even have an entire paranormal activity section.
You may know Adam as the host of the hit Discovery Channel TV show Myth Busters! Adam Savage is big on social media, too, with over 5 million people subscribed to his YouTube channel. His storefront has a very interesting assortment of products, including everything from a photography section to a portable soldering station section. There is even a large Virtual Reality section.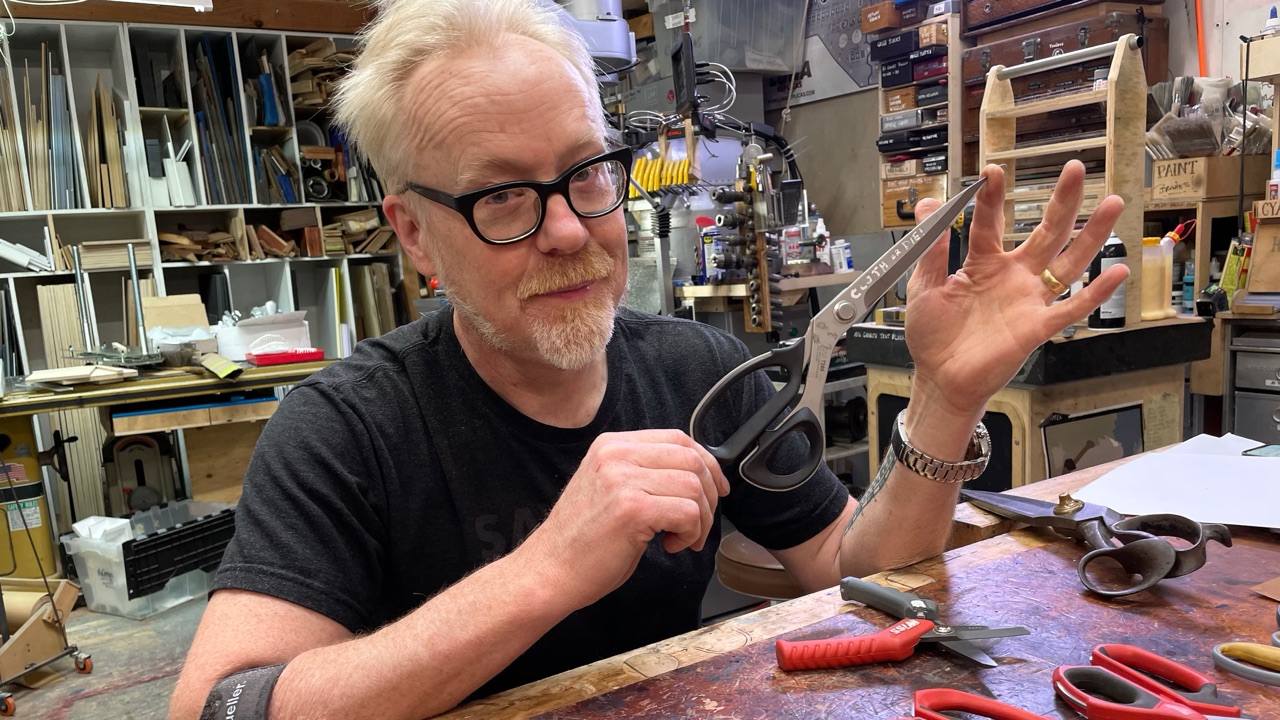 Aimee Song, the fashion blogger of Song of Style, is also on Amazon live. She brought her 5 million Instagram followers with her! Her most recently live stream featured a pasta-making tutorial and had over 500 viewers watching at one time.