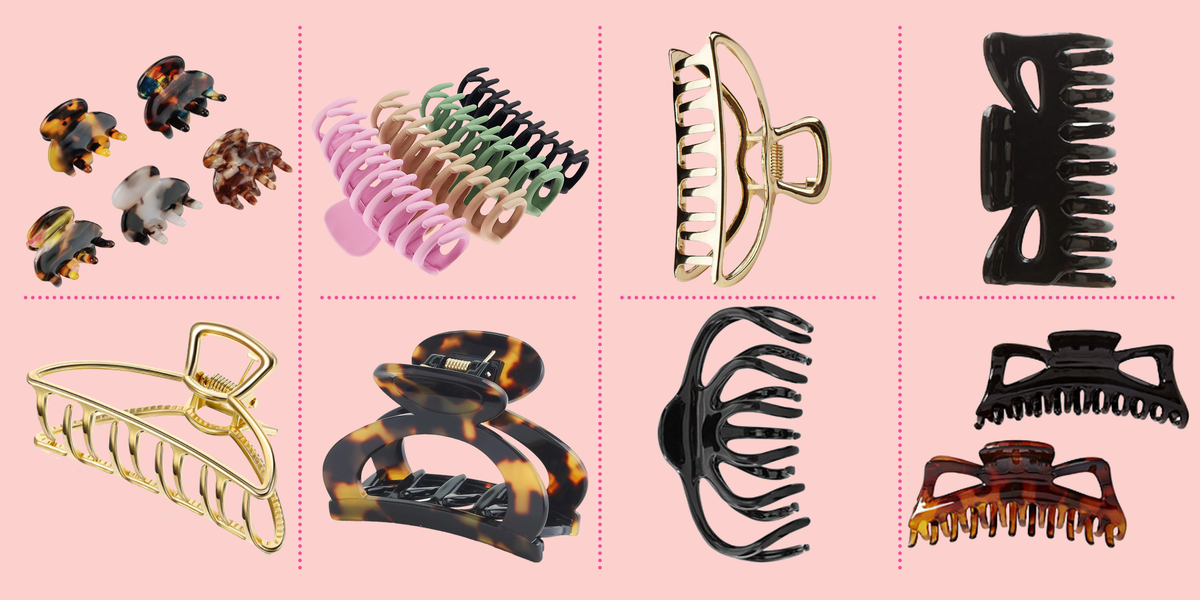 Move over Claires, Sally Beauty Supply, and even Target. There is a new store that is gaining major popularity in the hair clip market. This takeover has lowered prices for consumers and made these beauty accessories easier to get than ever before.
Statement hair clips are not just a nineties trend! They have stood the test of time and are popping up in magazines, TV shows, and on "cool cats" all over the world.
Plastic hair clips in many stores and online retailers can start at $10 per clip making them a very accessible accessory. But sometime clips can cost $80 or more for customized versions like the one below!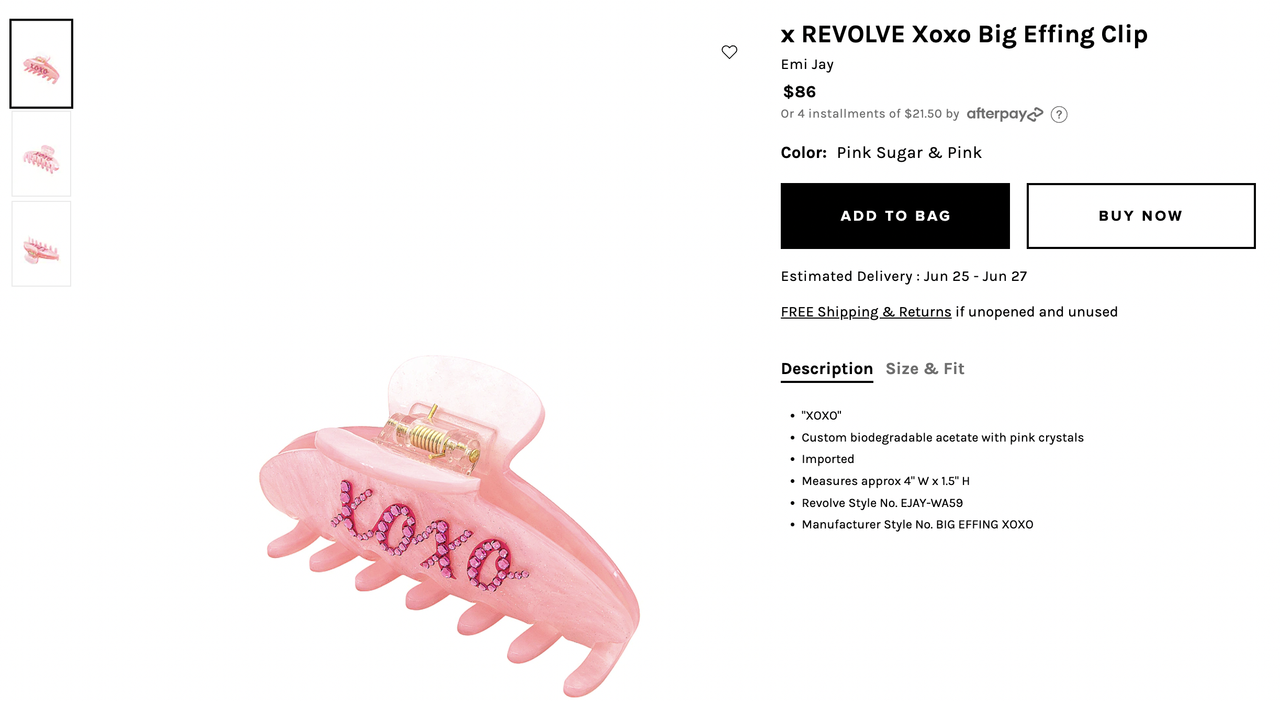 But if you are looking for a cheaper clip, you might want to check out Amazon. On Amazon, you can cop a hair clip for much more reasonable prices. Even grocery store hair clips can't match the Prime deals offered by Amazon Prime sellers. Shopping on Amazon frequently cuts out the middle man so to speak, and lets you purchase products without the major markups.
What has driven these prices down to record lows? The answer is record demand- new prices can be attributed to viral social media videos spreading new trends. Factories are creating clips as fast as they can make them. Allowing Amazon sellers to buy this inventory in bulk, and consumers to get great deals.
Butterfly clips, claw clips large hair clips and even hair clamps that were popularized in the early two-thousands, have made a fierce comeback into the twenty twenties. Hair clips are not only trendy now, they are hair accessory staples. Hair clips are not just being worn by women or children either. Male music stars like Harry Styles have been seen rocking hair clips, pushing them even further into the cultural conversation.
If you are interested in hopping on the hair clip train but don't know where to start Amazon has hundreds, if not thousands, of affordable options in a multitude of styles.
Here are our top Amazon Hair Clip Picks!
The Hair Claw Clip
A fan favorite- the claw clip has stood the test of time. Ever present in 90's sitcoms, and now worn by supermodels and actresses all over the world. The claw clip is can make jeans and t-shirts look chic. The Claw Hair Clip is available on Amazon and has a massive assortment of claw clips like the one below.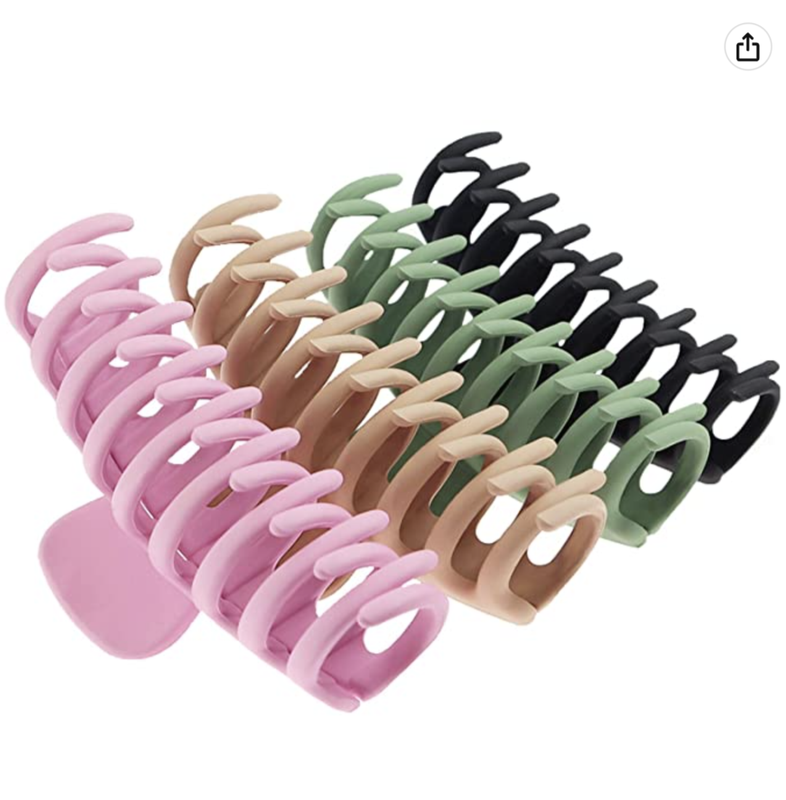 Butterfly Cips
Another nineties favorite, Butterfly clips were seen on the red carpet for multiple years. Again worn by celebrities like Jennifer Aniston, Gwenyth Paltrow, and Tyra Banks. Butterfly clips were seen in small accents in the hair or scattered throughout as a statement. It appears Butterfly clips are back again, and there is no better place to buy than Amazon.